The fry up in itself is a perfect vessel for hangover healing. Greasy and delicious, a perfect balance is struck between its delicious elements: egg / meat / bacon / beans — we'll leave the particulars up to debate — and the requisite tomato.
But to play devil's advocate, you can always play with a classic. To mark National Butchers' Week (yep, that's a thing), an enterprising English butcher have taken it upon themselves to infuse the sausages with gin.
Stirks Butchers in Sunderland are infusing sausages with gin. Not just any gin, but a rather unusual pick: Poetic License Baked Apple Salted Caramel Gin Liqueur.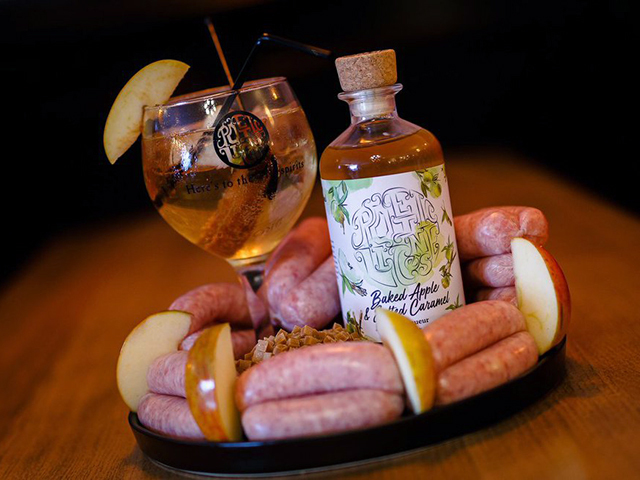 It could be a bangin' combination or a step too far, depending on which camp you're on. You could Outwith a full breakfast, these sausages would be a fun twist on your standard BBQ options this summer.
This isn't Stirks first ginny creation, anyhow. One of their previous offerings include pork sausages flavoured with Whitley Neill Rhubarb & Ginger Gin sausages.
If you're curious, there are more gin infused foods than you could shake a stick at. There's (deep breath): gin ice cream, gin frosting, gin chocolate, spreadable gin, gin Easter eggs, gin lollipops, gin pastilles, gin cheesecake, gin crisps, just to name a few.
Contact Stirks Butchers for availability of their Poetic License Baked Apple & Salted Caramel Gin Sausages
---
More