When it rains, it pours… really nice tonic.
Fresh on the heels of Fever-Tree's new light tonic and even black tonic, may we introduce you to Fierce Botanics?
The Sussex based company was founded by Amanda Saurin, an apothecary by trade with 30 years' experience. The peachy hued tonic Apothecary Tonic No. 1 is Fierce Botanic's first release.
Produced from lovingly handpicked organic Sussex roses, this pink tonic is a beauty. It's produced from a special blend of bitters and a profusion of enticing ingredients.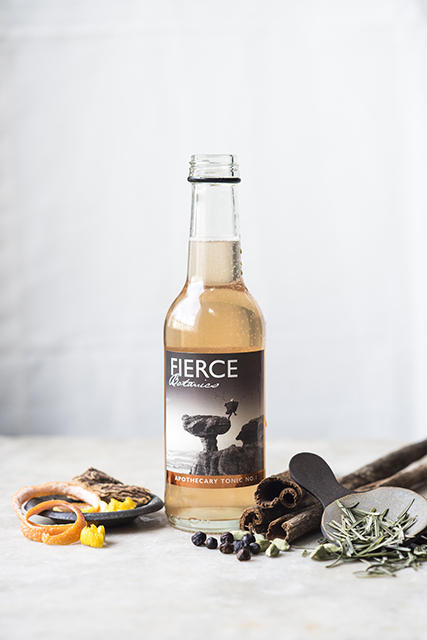 Cinchona bark, procured from a family hacienda in Ecuador, is another key ingredient. Fir and spruce lend a backbone which complements the juniper integral in gin.
To finish things off, juicy citrus, spice notes and a hit of bittersweetness round off the mix.
The emphasis at Fierce Botanics is passionately produced, plant-filled products with an adventurous spirit.
"In our hunt for sustainable ingredients we have scaled mountains, scoured meadows and searched coastlines," write Fierce Botanics.
"We have battled midges, mosquitoes and other scary flying and scuttling things. We have slept in rooms with bats, confronted tarantulas, and outrun hornets. We have been too hot, too cold, too wet, and one of us fell in a peat bog (mentioning no names)."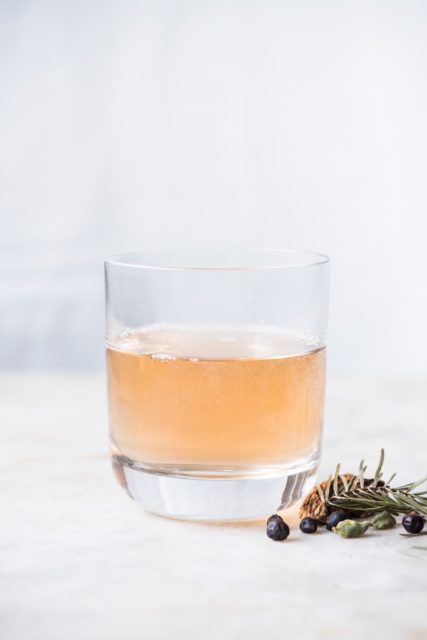 P.S. To keep things all on brand, check out A·S APOTHECARY, Fierce Botanics' luxury botanical skincare brand.
You could even make your own Gin Spa at home with the dynamic duo. Just DIY it up with quality gin, this rose based tonic and a few chunks of cucumber to place upon your eyes, and maybe some choice A·S APOTHECARY products.
Spa night, anyone?
Fierce Botanics Apothecary Tonic No. 1 is available directly from their online shop, £3.85
---
Follow us on Facebook, on Twitter @theginkin, or on Instagram at @theginkin. If you have a story suggestion email editor@theginkin.com 
---
If you like pink tonic, check out…