As if swapping a cucumber for a free Hendricks G&T was enough, the creative folks at Hendricks have a new proposition for you. And it's only running today.
Your mission, should you accept it, is to climb this 12 foot tall instrument at St Pancras Station in London.
The reward for your brave hearted souls out there is a Hendricks and tonic. We reckon the iconic rose and cucumber infused gin is reason enough to give it a go.
The one day only promotion marks the Hendricks Alternative Notions of Time seasonal promotion: "a summer of unusual experiences, theories, stories and curious cocktails to question time as you know it."
It's a fittingly quirky promotion for a quirky brand.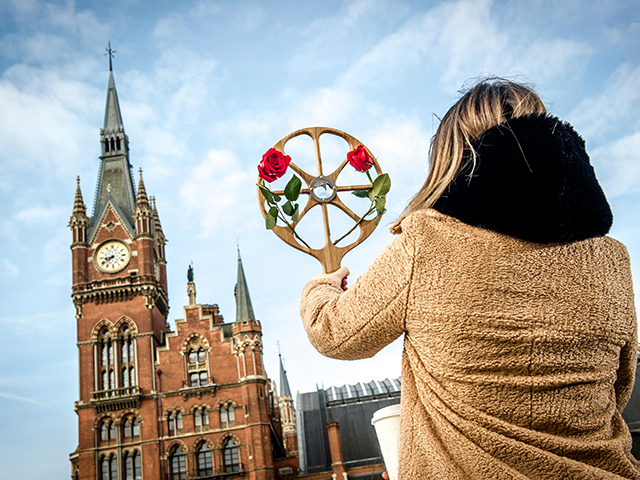 Hendricks is urging Britain to escape BST, which changes over on Sunday, and over to ANT — an Alternative Notion of Time.
The Alice in Wonderland-esque device is deemed a Time Inversion Instrument. Hendricks claims will "shatter long-held time perceptions with a single glance."
Head of Time, Space & Advanced Cucumber Studies at Hendrick's Gin, Ríana Gallagher, noted: "There's the time on the clock – the one most of us live by, and try to keep up with. The domineering, mechanical, digital, soulless and unrelenting time.
"But there are alternative measures of time, that flow more naturally, in tune with the greater cosmos, and the depths of our own minds. No less accurate, just more unusual, and more fulfilling."
Follow us on Facebook, on Twitter @theginkin, or on Instagram at @theginkin. If you have a story suggestion email editor@theginkin.com 
---
How to get another free Hendricks G&T and more