If you love pink gin, then you might recognise cherry blossom as being one of several botanicals that can turn your tipple a beautiful blush colour.
It's also a symbol of life in Japanese culture and widely associated with the blooming of spring around the world.
The cherry blossom tree is famous for the beauty of its pink flowers and this fabulous tonic water from Thomas Henry celebrates it in all its glory.
It's the first tonic water in the world to combine the lightness of tonic with the aromatic bouquet of cherry blossom.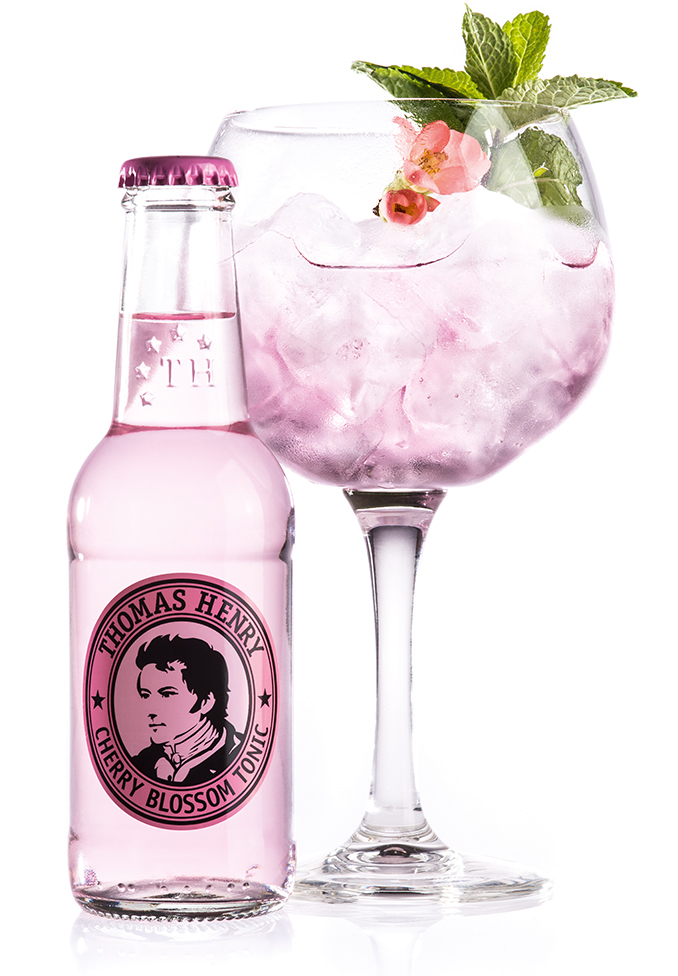 The result is a tonic that is both strikingly coloured and delicious tasting. Expect the floral fruitiness of cherry in your glass, either combined with your favourite gin or even tried on its own.
This tonic water combines ancient traditions with the bartenders' love of experimenting. As premium tonic waters continue to grow in popularity, it couldn't be more fitting.
Established in 2010 in Germany, Thomas Henry has established a reputation across the world as one of the best premium mixers available.
Named after Manchester pharmacist Thomas Henry – the creator of soda water – the range offers an interesting and delicious alternative to more established brands.
The idea is to bring an additional dimension to your favourite spirits. What could be more interesting this spring than drinking a tribute to one of its very symbols?
Intrigued? You can pick up a 24 pack for £24.05 over on The Drink Shop now.
---
Follow us on Facebook, on Twitter @theginkin, or on Instagram at theginkin. If you have a story suggestion email editor@theginkin.com 
---
More: