For the perfect tropical hit in a glass, passion fruit gin liqueurs are just too perfect.
With their crunchy seeded yellow pulp and perfumed, intoxicating aroma, it's the perfect candidate for your summer cocktails or holiday drinks alike.
Super nutritious and lightly sweet, it lends a rich, amber hue to Riverside Spirits Passion Fruit Gin Liqueur. The small Warrington-based distillery concentrated passion fruit's tropical notes into this delicious liqueur we want to drink all season.
The sweet liqueur is said to emanate notes of pineapple, honey and balancing herbal notes.
Our minds are in overdrive with all the amazing cocktail opportunities in store. First off, two words: gin & Lilt. Can this be a thing now?
The fizzy pineapple and grapefruit soda is a natural pairing with passion fruit liqueur. Sure, it's a bit unconventional but we're not going to be snobby about it.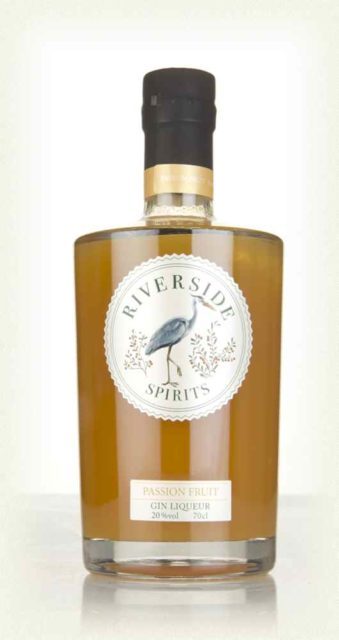 Gin and tonics are a forever classic, but you gotta mix it up. Gin and sodas just hit the spot when it comes round to summertime.
Passion fruit liqueur is the perfect jumping-off point for summer cocktails. Since the gin liqueur is just 20% ABV, we recommend turning this into a session drink.
A common ratio is 1:3 gin to mixer. Mix a pitcher with a 1:3 to 1:5 ratio of gin to Lilt for a quaffable passion fruit punch.
It's the perfect drink for picnics, day drinking, barbeques, beach days — you name it.
You could always mix it with Fentimans Bitter Lemonade for a zestier take. We reckon it'd be a great pairing to match the liqueur's intense sweetness.
Alternatively, for those fortunate enough to grab a bottle, there's even Aldi's own take on the trend at an amazing price. So delicious!
Riverside Spirits Passion Fruit Gin Liqueur (20% ABV) is available from Riverside Spirits in 35cl or 70cl bottles, £20 and £33.
You can also purchase a 70cl bottle from Master of Malt, £30.18
---
Follow us on Facebook, on Twitter @theginkin, or on Instagram at @theginkin. If you have a story suggestion email editor@theginkin.com 
---
If you fancy passion fruit liqueur, read…