The only thing that could make beautifully coloured gin better is a little magic.
Some genius distillers have hooked on to a special ingredient with the magical power to transform the colour of gin.
Now, gin lovers, we have rather exciting news. Marks & Spencer have released TWO colour changing gins.
Good ole' M&S partnered up with Scottish gin brand Old Curiosity to bring these delightful creations to your nearest shop.
The two new gins are British Rose and British Lavender. Coloured, respectively, a gorgeous rose gold and a very on-trend purple, these gins are pretty guaranteed to be a hit.
We're a teeny bit obsessed with watching gin transform in front of our eyes and this instance is no different.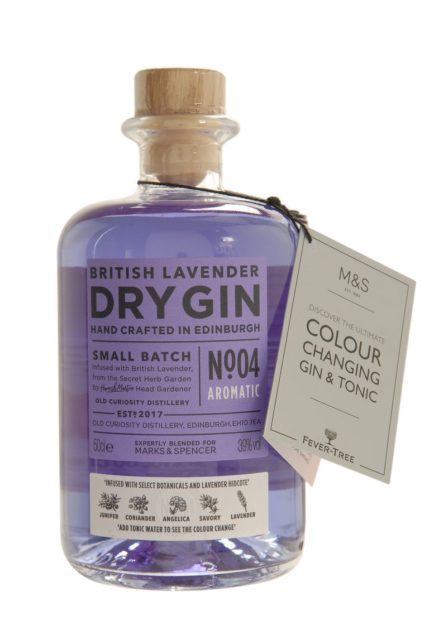 Just add tonic and watch the British Rose turn bright pink and British Lavender transform to pink as well. Cue the ooh and aahing.
The transformation in pH drives the colour changing magic. The nose of the gins are also said to open up with the addition of tonic.
Both M&S colour changing gin are crafted by Old Curiosity, the distillery behind three stunning coloured botanical gins. The gins are created in their Edinburgh distillery with botanicals from The Secret Herb Garden. The bottles even bear the signature of Hannah Martin, their head gardener.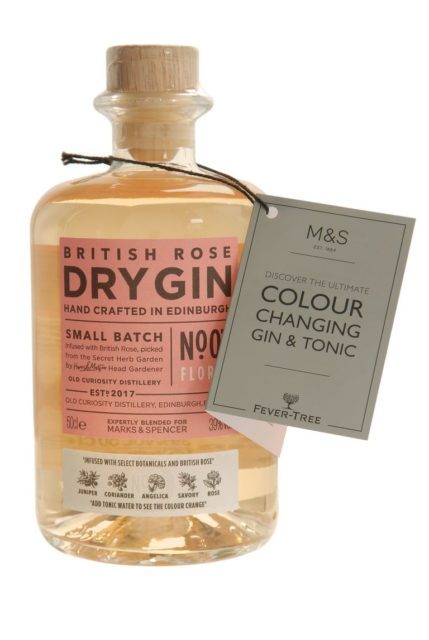 M&S colour changing gins will be available for £15 (instead of £25) per bottle (50 cl) for Mother's Day until the 1st April in-store.
---
Follow us on Facebook, on Twitter @theginkin, or on Instagram at @theginkin. If you have a story suggestion email editor@theginkin.com 
---
More like M&S colour changing gin