Gin packaging is getting pretty out of this world. There's a gin whose very colour changing properties is the central design point. Dripping wax topped bottles are de rigeur. Some gins are set in a custom wooden box, all ready for collectors.
But, at least as far as we know, no other gin features a 3D skull.
D1 London Gin's reversible bottle was designed in collaboration with contemporary artist Jacky Tsai. Craft distilling meets London couture with this one of a kind bottle.
Its focal point, Tsai's "Floral Skull", was made famous by the iconic Scottish designer Alexander McQueen.
A unforgettable vivid blue skull blazes the skull gin from all angles. From the back, the skull amazingly appears just the same as in the front. Plus, the back label features a Union Jack flag.
The gin itself is just as creative. Rather than distilling a traditional or botanical heavy gin, D1 Gin captures British flavours, but with a twist of course.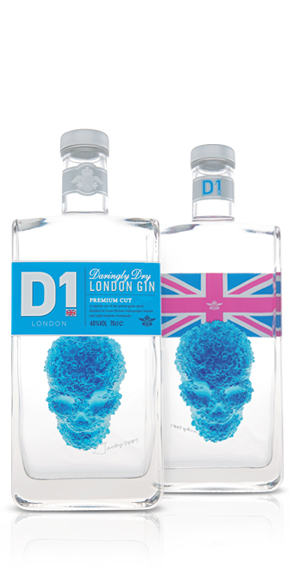 Orange, fruit tea and even nettles are the big flavours here. A whiff of blackcurrant is said to marry with the nettle notes for a super smooth drink.
Underlying juniper notes base the gin through waves of orange blossom, lemon oil and coriander leaf, all rounded out by nettle.
Floral skulls are a common motif in Alexander McQueen designs. The design came to be through Tsai's three month internship at McQueen while studying at Central St Martin's in London.
You may also adorn your drinks cart with the equally distinctive D1 Potato Vodka. Tsai's Stained Glass Skull features prominently, said to be reminiscent of a Mexican Calvera sugar skull.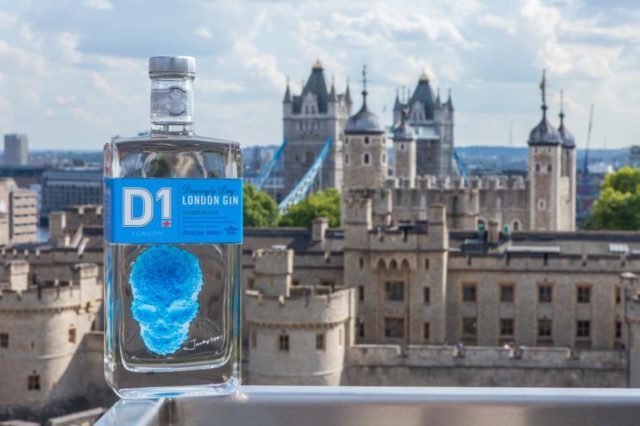 D1 London Gin (70cl, 40% ABV) is available to purchase online from 31Dover (£37.95) and Amazon (£38.49)
---
Follow us on Facebook, on Twitter @theginkin, or on Instagram at @theginkin. If you have a story suggestion email editor@theginkin.com 
---
More cool packaging like D1's skull gin