As much as the spotlight should be on great gin, don't pass over the actual glass you're actually drinking from.
Beautiful gin glasses are in a category of their very own nowadays.
You may have seen our recent and wildly popular Harris Glass review and giveaway. From hand painted copas to carefully etched crystal rocks glasses, it's a buyer's market.
From April 19, Dunnet Bay Distillers, the makers of Rock Rose Gin, have just announced a gorgeous new Rock Rose glass.
Their charming coupe glass is etched in an intricate floral design. A ring of delicate leaves and rose like buds dance across the glass, with just a subtle bit of branding: "Rock Rose Gin" nestles amongst the leaves.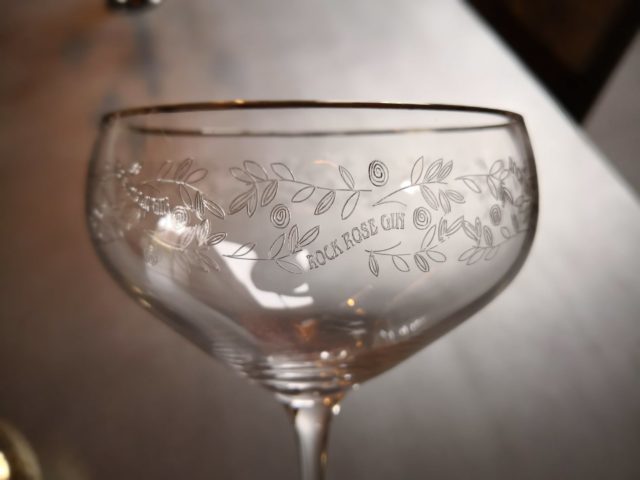 Unique and quite chic, they would be a thoughtful gift for birthdays, anniversaries and just about any special occasion.
Coupes are traditionally designed for sipping for champagne. The shape is said to model the breast of Madame de Pompadour, King Louis XV's top mistress!
Mistresses aside, the coupe is just the stylish cocktail glass. Evoking extravagant 18th century French parties and champagne towers.
Plus, the shallow bowl is shaped just so to allow champagne bubbles to tickle your nose as you drink.
You can really drink any cocktail out of a coupe though. Check out our Rock Rose recipe for a White Lady Cocktail with triple sec and lemon. Cheers!
The Rock Rose coupe (£10) is available to purchase from Dunnet Bay Distillers in person now or online from 19 April 
---
Follow us on Facebook, on Twitter @theginkin, or on Instagram at @theginkin. If you have a story suggestion email editor@theginkin.com 
---
More like the Rock Rose glass