In case you haven't been counting down the days, Edinburgh Gin hasn't released a new gin in three long, long years.
It was back in 2015 when their last bottling, Seaside Gin, made its debut. But, as of today, you won't have to wait any longer.
Edinburgh Gin 1670 is the newest addition to Edinburgh Gin's star lineup. Crafted in collaboration with Royal Botanic Garden Edinburgh (RGBE), this botanical gin has been two years in the making.
As you may have noticed from our sneak peek yesterday, The Gin Kin were invited to be one of the first to try this botanical gin.
Our verdict? It was worth the wait.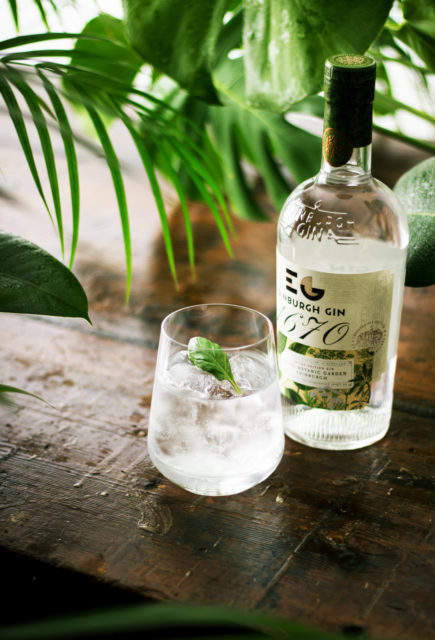 The 14 rare and exotic botanicals within result in a soundly floral and herbaceous gin, which pairs shockingly well with a sprig of fragrant, fresh basil.
Exotic plants, like the Piper Leaf, Tasmannia Lanceolata Leaf and Tasmanian Mountain Pepper, make this a gin that really tastes like no other.
Herbaceous to start, the Tasmanian Mountain Pepper lends a unique little kick of warming pepper softened by floral sweetness.
RBGE, one of the world's top botanical gardens, and Edinburgh Gin are a pretty natural pairing. There was a lot to experiment with, for one.
Edinburgh Gin's head distiller, David Wilkinson, and RGBE's head botanist, Dr Greg Kenicer, had a collection of over 13,000 plant species to choose from.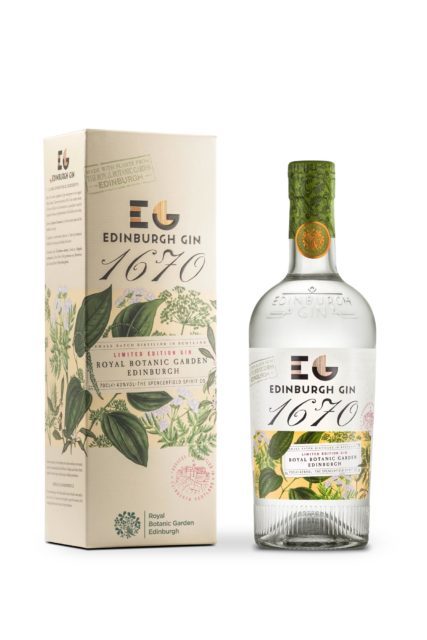 "Innovation and excellence is in our DNA," said Wilkinson. "Having a world centre of excellence for botany on our doorstep made for a great natural partnership that enabled us to experiment with a range of handpicked botanicals to create an enticingly aromatic gin with lively herbaceous – almost floral – notes with added peppery spice."
The Gin Kin tried Edinburgh Gin 1670 in 4 ways: a seriously lush G&T, RBGE martini, Citrine cocktail and as a fizz.
Watch out for our full review to come!
Edinburgh Gin 1670 (70cl, 43% ABV) is available to purchase for £40 RRP from John Lewis stores, specialist retailers and in person from the Edinburgh Gin distillery shop and online
---
More like Edinburgh Gin 1670