You could certainly call Deerness Distillery a go getter. The young upstart gin distillery has been making headway at light speed in its three short years.
Deerness was just a twinkle in Stuart and Adelle Brown's eyes up until October 2015 when they decided to turn their hobby into a job. Situated on the Orkney Islands, the two uplifted their three children all the way from Australia to the shores of Scotland for a change of pace.
Incredibly, their own hand built distillery (designed and constructed by Stuart, an engineer by trade) and first gin were on the scene after just one year.
And the result, Sea Glass Gin, is a lovely lemon verbena dream. Its sweet notes of floral lavender is a match made in heaven with a sprinkling of juicy blueberries. In fact, their gin is already award winning. Sea Glass now boasts a silver medal from the London Spirit Competition 2018.
The Gin Kin met Stuart, the jack of all trades, to discover how he turned his passion into a full blown gin distillery.
Good news, gin lovers: Deerness is launched tours and tastings of their fabulous gin and vodka today, 25 April! To visit and book, find more details at Deerness Distillery's website.
---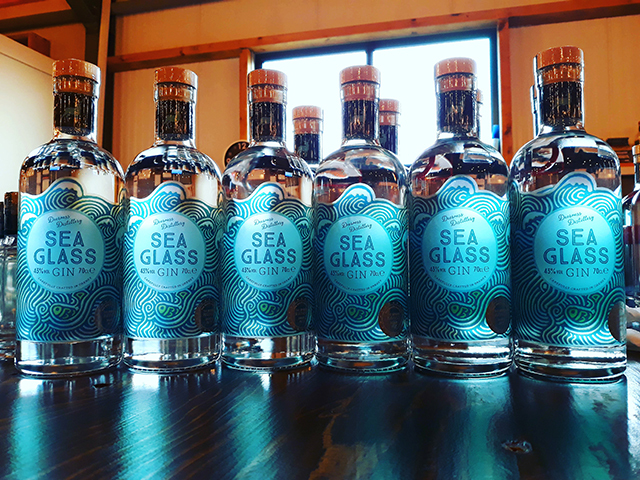 How did you first become interested in distilling?
We've been making spirits, beer and wine for a good 20 years at least, using demijohns, brew kits and things like that. It's been a hobby really that we've turned into a business.
The idea came to us about October 2015. We decided we were going to go for it and then we set the company up in April 2016.
Because I'm an engineer, I did all the design work for the distillery. I did all the design and construction myself as well and with family and friends. It's a real artisan, hand built distillery. I wouldn't say there are many distillers that have built their own distillery.
How does your Australian background feature into things?
I'm an Australian myself and so is the family. There are three stills: the little one is called Walt, the others are called Zing and Matilda: Waltzing Matilda. It's an Australian song. Waltzing Matilda is like a national anthem actually.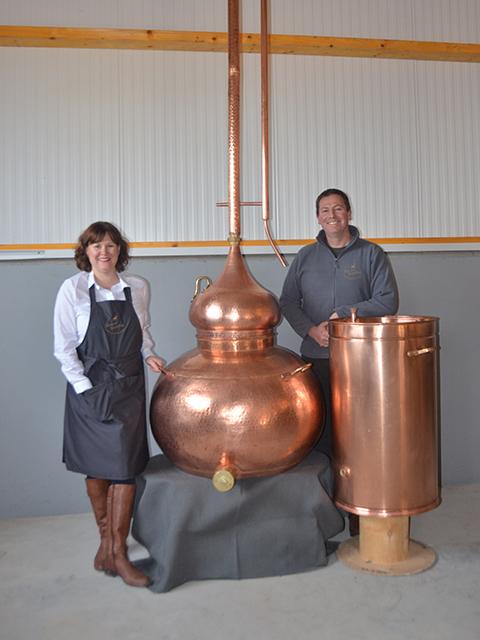 Going from building your own distillery to launching in one year is a huge leap. What was your "aha" moment when you decided to go for it?
We moved from Australia to Orkney as a lifestyle change, so really the aha moment for us was "Right, let's do something completely different but something we actually want to do so." A hobby that's your job is one of the best things you can do isn't it?
How would you describe Deerness' ethos?
We try to be as environmentally friendly as possible here. Everything's recycled. All our botanicals are recycled, we're using recycled bags and coffee cups. All our packaging is as environmental as possible. Everything we try and do is compostable.
We're trying to grow as much as we can on site to keep it sustainable. We are not planning to grow either juniper or orange (for the peel) as the climate is not suitable especially with the extreme winds we get during the winter months.
Are you really planning to grow your own botanicals?
We've got seven botanicals, five of which we're planning to grow in our poly tunnel that we're going to build outside this year and grow them on site. So we try and keep the environment sustainable rather than going out foraging and stripping the countryside.
We prefer to leave nature for others to enjoy!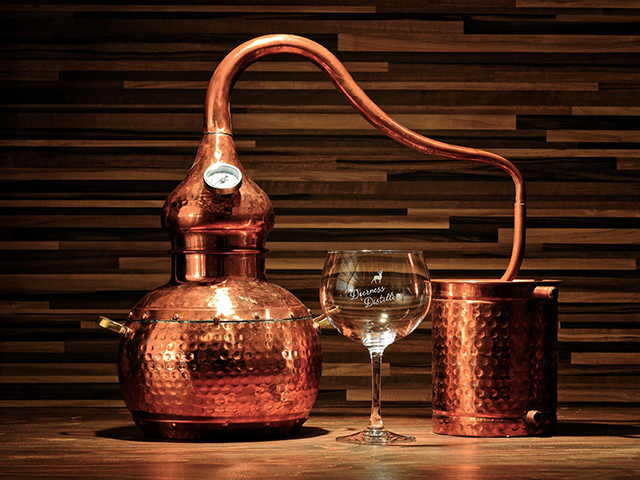 What's the new tasting room like?
People can come into the distillery and view the full operation, the three stills and our whole process basically (the sterilisation, the distilling, the bottle filling, the labelling areas, the packing area).
They can stand and talk and either have a private tour or they can just come in, look themselves. We've got tea, coffees, gin tastings and vodka tastings. There are all sorts of arts and crafts from the local area that they can look at and purchase if they want to as well.
We must have about 30+ different tonics in here from all around the world. There are various other Scottish products and just beautiful handcrafted gifts from Orkney to enjoy.
Will you be personally leading the tours?
Most the tours are done by myself, because people want to know about the process, the botanicals and how we distill and produce our premium spirits. I'm the master distiller here and also the owner so it'd be myself doing the full guided tour. You can probably meet the maker officially each time.
So what's next for you?
I suppose you can say there is another gin on the horizon…!
Sea Glass Gin (10, 20 or 70cl; 43% ABV) is available to purchase online and in person from Deerness Distillery
---