When we say "gin and coke", do you recoil? It's okay. We understand the urge.
The classic piney, juniper notes of gin just clash completely with Coke. Our favourite spirit just doesn't suit cola the way rum naturally does. Not at all.
But there is an exception: cherry gin and Coke.
It is astoundingly good. Especially for a gin purist such as myself (my house G&T: gin, light tonic, oftentimes no garnish — I just want gin, okay?), this was a revelation.
To test this recipe, we made a single serving of the recipe below: Double Cherry Gin by Glasgow Distillery, regular Coke. A stir, a shrug, a sip.
Then… wow. We test quite a lot of gin here at The Gin Kin, but I very rarely have been stopped speechless in surprise — and delight.
Coke brings out the double hit of cherry even further, lending its own vanilla sweetness. Ice cold and with a gin soaked cherry to enjoy, this cocktail, which is almost too simple to call a cocktail, is glorious.
---
Cherry Gin and Coke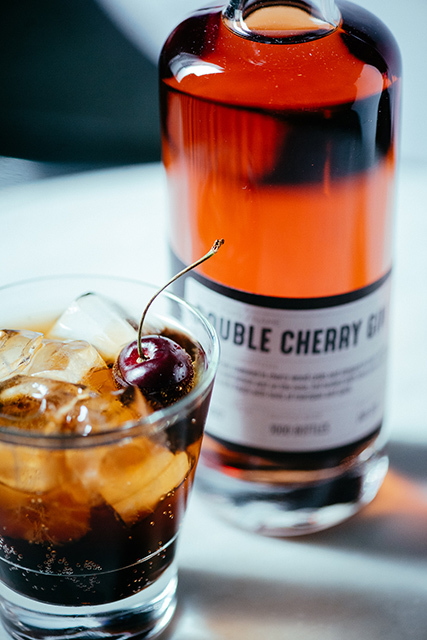 Ingredients
50ml Glasgow Distillery Double Cherry Gin
100ml Coke
Ice
Fresh cherry
Method
Pour cherry gin into a highball filled with ice.
Top with Coke and mix.
Finish it off with a cherry on top. Enjoy!
Double Cherry Gin (50cl, 40% ABV) is available to purchase from Glasgow Distillery for £25
Read our review of Double Cherry Gin by Glasgow Distillery
---
More delicious cocktails this way