Like picnic wine, picnic gin is a genius concept.
It's designed to be easy drinking, refreshing and best consumed on a lovely day.
Poetic License's Strawberry and Cream Picnic Gin is all of the above and berry-hued, too.
It's distilled and infused with strawberries for a double hit of berries with a smooth texture. Chock full of fruit with classic gin botanicals, such as juniper, coriander and orrris root, this gin is a treat.
Deliciously versatile, you can play this Strawberries and Cream Gin up or down at your next outdoors event.
Mix it with elderflower tonic for a unique yet simple G&T, or kick the classic summer Pimm's cup up a notch. Swap this gin for Pimm's for a fabulous summer cup.
Chuck some juicy strawberries and cucumber — whatever fresh fruit you have on hand will probably be delicious— with freshly torn mint.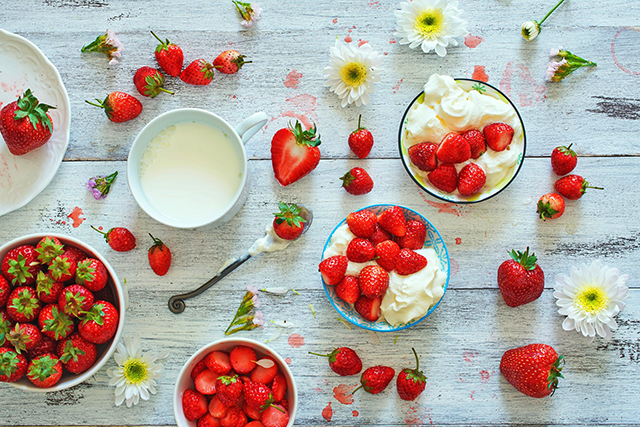 Prepare the fruit ahead and you can mix this up right at the picnic table! Just top it all of with gin and lemonade for a quaffable picnic punch.
The gin's delicate sweet red fruit notes will be right at home amongst your prepacked sandwiches, salads and sweet treats.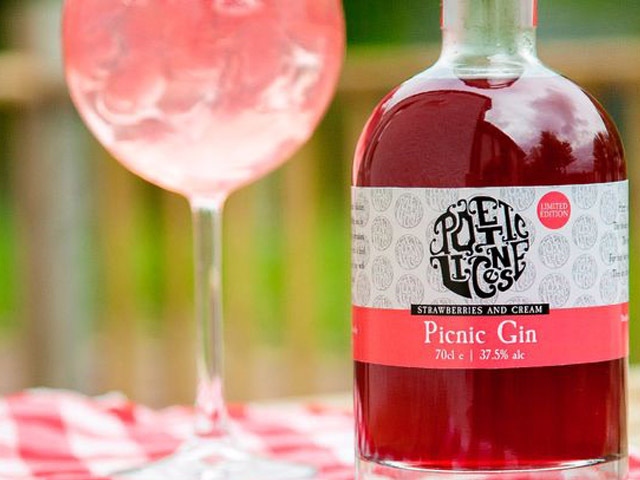 Picnic Gin is created by Sunderland-based distiller, Poetic License, who previously brought us Baked Apple and Salted Caramel Gin and Sweet Bell Pepper and Naga Chilli Gin.
It first launched in the summer of 2016 and came back after great demand last summer.
Since then, it's had a few looks in its time, with the most recent design being a beautiful blush-hued bottle that's currently available in selected Greene King local pubs. This will also go on general sale from August.
Watch this space to pick up your very own!
Poetic License Strawberries and Cream Picnic Gin is available to purchase from Amazon (£33.47) or on Poetic License Distillery for £34.95 
The new look blush bottle will be available on general sale from August.
---
Follow us on Facebook, on Twitter @theginkin, or on Instagram at @theginkin. If you have a story suggestion email editor@theginkin.com
---
More like picnic gin