When summer is just around the corner, there's more than just sunshine to look forward to. Outdoor events brings new life to our cocktails; load up on the ice and fruit, the G&T is about to reach 100 on the refreshing scale.
Nothing could be more perfect than a deliciously light and fruity gin cocktail in hand. Whether you fancy gin and Prosecco, a tropical gin punch or pink gin on ice, here's our edit of the best gin cocktails for summer.
Rhubarb & Prosecco Gin Fizz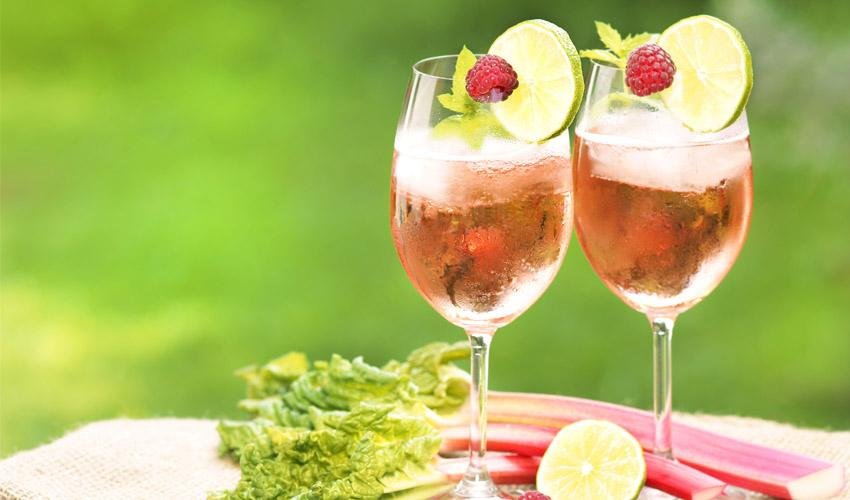 Ingredients:
Prosecco
Lime, raspberries and mint leaves to garnish.
Method:
 Pour 35ml into a champagne flute and simply fill to the brim with prosecco.
To garnish, try a lime wheel, a raspberry and some mint leaves.
---
Blueberry Bramble Slush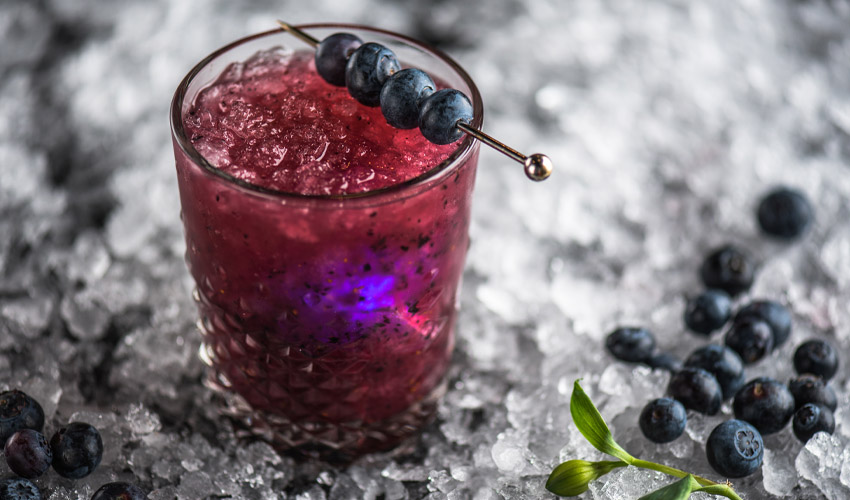 Ingredients:
Method:
Mix with tonic in a Boston shaker with crushed ice.
Pour into a glass and drizzle with the Gin Bothy Blueberry Liqueur until the desired colour is achieved.
Add fresh blueberries to a cocktail stick and place over the glass to garnish.
---
French Twist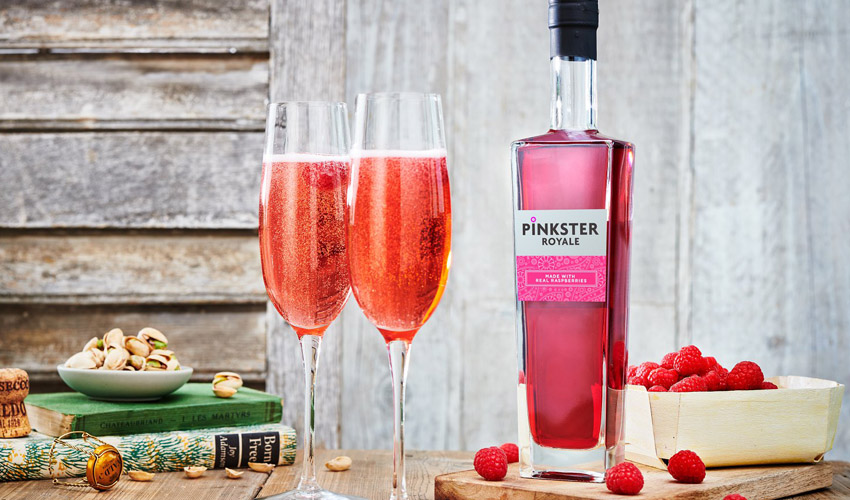 Ingredients:
Method:
Add a measure of Pinkster Royale to a chilled flute of Prosecco or champagne.
Add in a berry or two as your garnish, if desired.
---
Elderflower & Raspberry G&T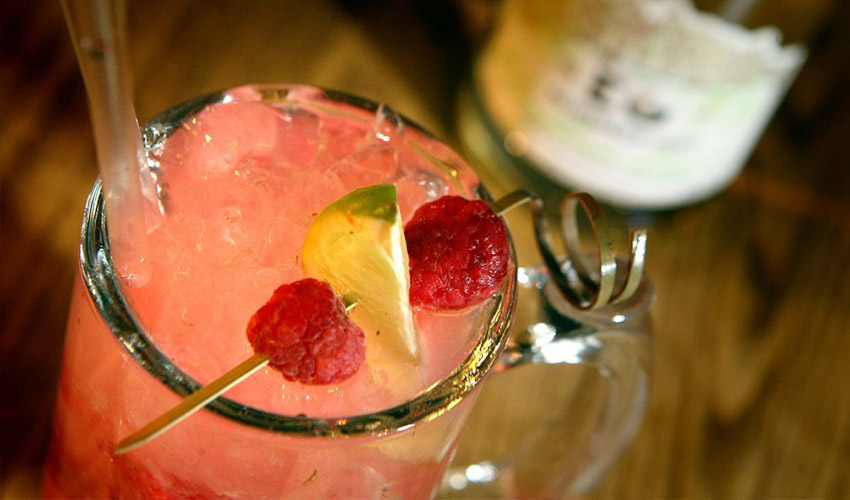 Ingredients:
50ml elderflower gin
25ml lemon juice
15ml raspberry gomme
5 raspberries
Schweppes tonic
Method:
Add spirit, juice and raspberry, muddle and top glass with ice.
Top with tonic and garnish with lime wedge.
---
The Teasmith Blush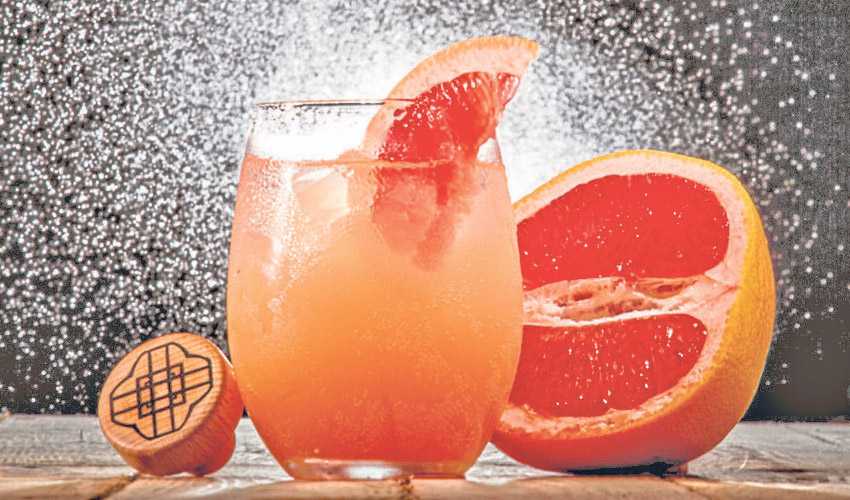 Ingredients:
 60ml The Teasmith Gin
100ml pink grapefruit juice
150ml premium tonic water
Squeeze of lime
Pink grapefruit wedge
Method:
Mix the ingredients and serve between two glasses over ice.
Garnish with a wedge of pink grapefruit.
---
Caspyn Collins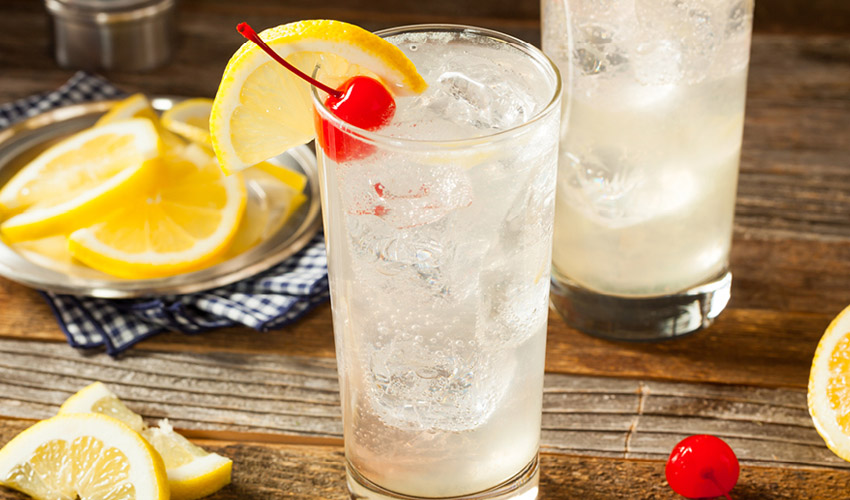 Ingredients:
Homemade lemonade
Lemon and cherry to garnish
Method:
Pour the gin into a tall glass with ice.
Top up with homemade lemonade and garnish with a cherry and a slice of lemon.
---
Boathouse Punch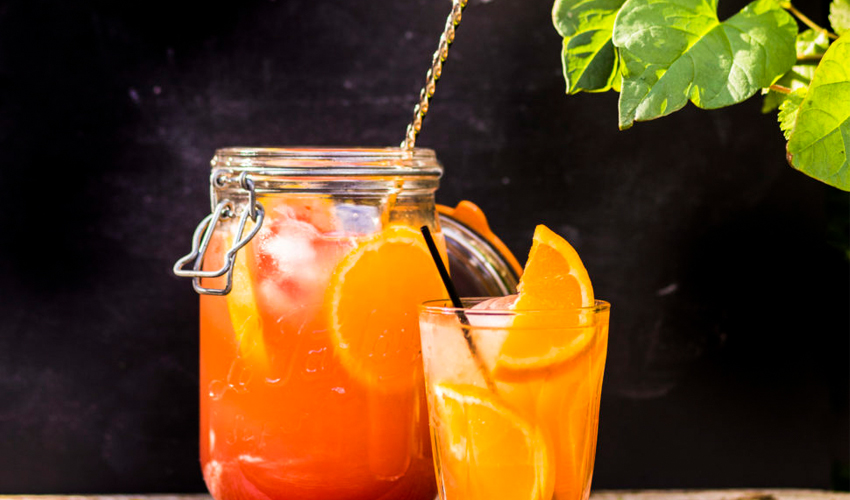 Ingredients:
225ml gin
2 tbsp sugar
1 lemon
50ml Aperol
225ml lemon juice
225ml orange juice
225ml grapefruit juice
150ml Prosecco
Orange wheels to garnish
Method:
Juice the lemon and reserve the peel
In a bowl, muddle the lemon peel with the sugar and allow to sit for 30 minutes or overnight
30 minutes before serving add the gin, Aperol, lemon juice and elderflower liqueur and leave to steep for 30 minutes
Strain into an ice filled jug
Top up with Prosecco
Garnish the punch bowl and glasses with orange slices
---
Lakes Elderflower Fizz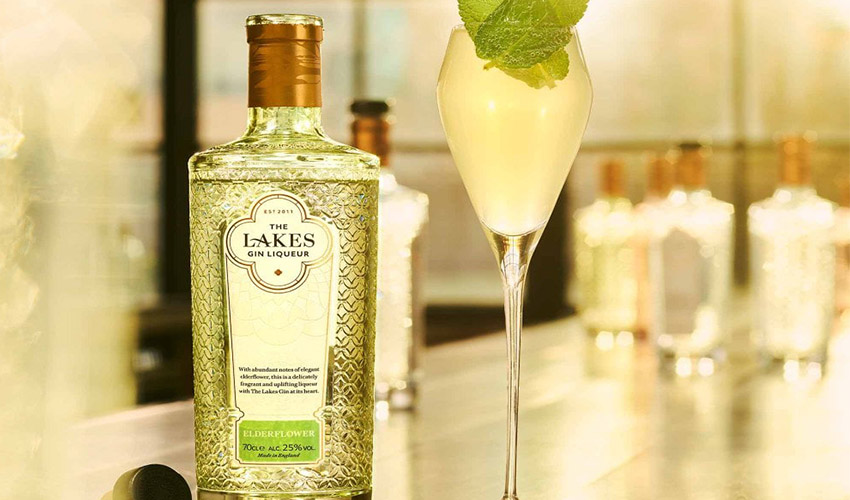 Ingredients:
15ml Lime juice
 20ml Sugar syrup
Prosecco or sparkling wine
Mint leaves, to garnish
Method:
In a cocktail shaker, combine the first three ingredients over ice and fine strain into a chilled champagne flute.
Top with sparkling wine or Prosecco and garnish with mint leaves.
---
Bulldog Cooler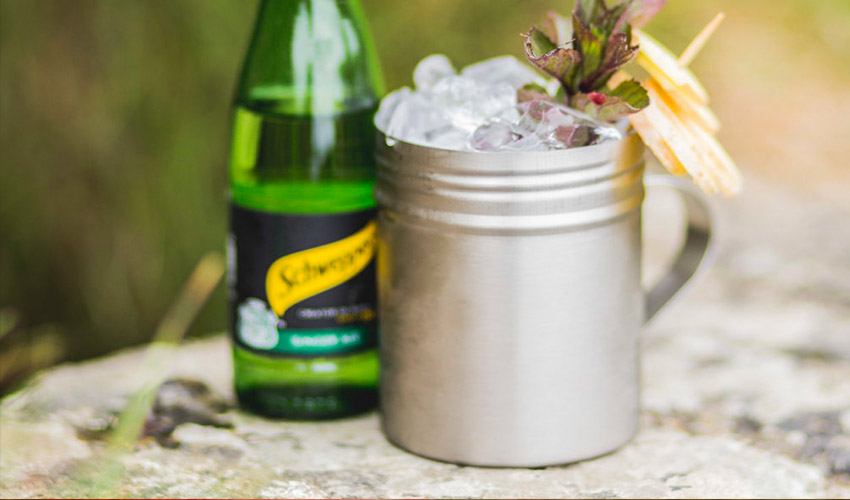 Ingredients:
50ml gin
12ml lemon juice
12ml sugar syrup
Ginger ale
Mint to garnish
Method:
Fill a julep cup or tall cocktail glass with ice
Add the gin, syrup and lemon juice
Stir
Top up with ginger ale
Garnish with mint
---
Pineapple Gin Fizz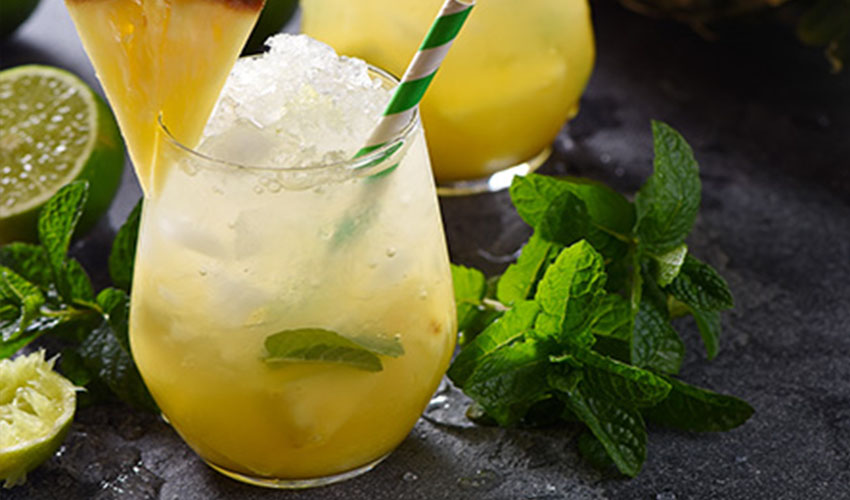 Ingredients:
50ml pineapple juice
15ml sugar syrup
Juice from 1 lime
Tonic/lemonade/soda
Wedges of pineapple and lime to garnish
Method:
Place the gin, pineapple juice, syrup and lime juice into a cocktail shaker.
Add ice to the shaker.
Shake and strain into glass, add extra ice.
Top with you choice of tonic, lemonade or soda.
Garnish with fresh pineapple and lime wedges.
---
Gin-ger Beer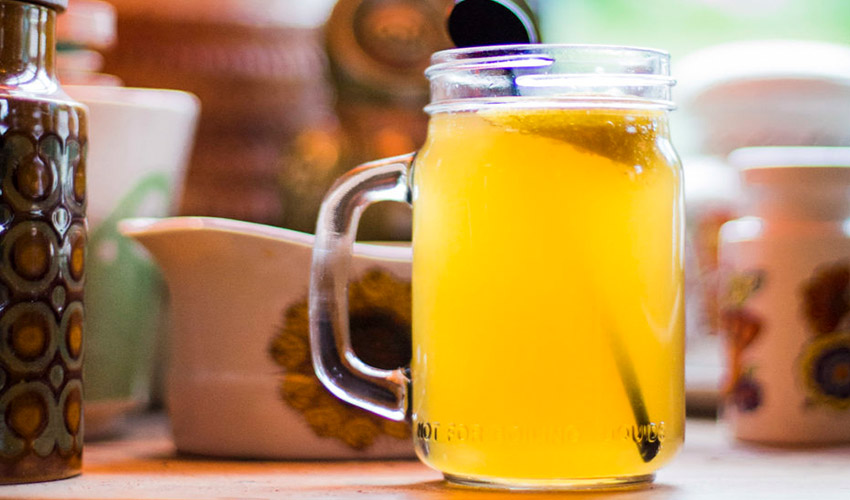 Ingredients:
50ml gin
25ml ginger cordial (e.g. Belvoir Ginger Cordial)
25ml lemon juice
Half a glass of ice (if you want to be authentic to the original recipe, crush the ice using a blender or a rolling pin and a plastic bag)
Small bottle of bitter beer (e.g. Tribute)
Slice of lemon to garnish
Method:
Pour the gin, cordial and lemon juice into a decent pint glass and stir
Add the ice
Top up slowly with the beer and stir again
Garnish with a slice of lemon
---
Apple and Elderflower Gin Cocktail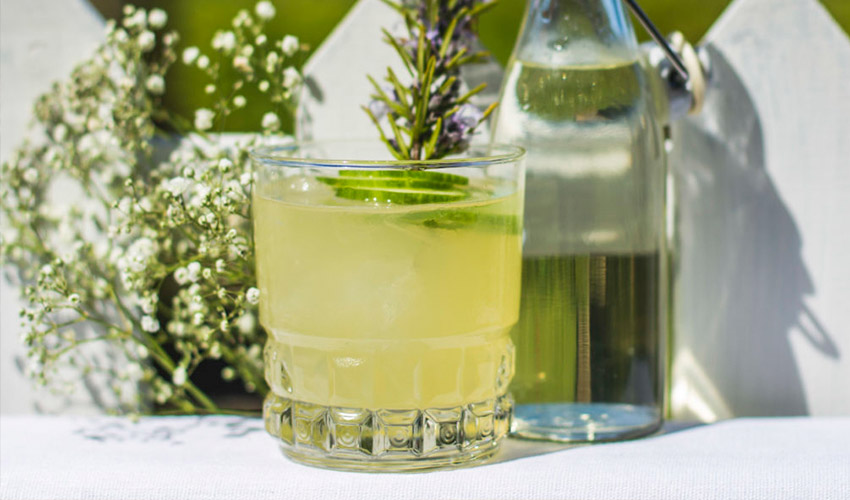 Ingredients:
65ml cloudy apple juice (Cawston Press with ginger is perfect)
50ml gin
25ml elderflower liqueur
25ml lime juice
Cucumber and edible flowers to garnish
Method:
Stir all the ingredients except the garnishes in a Collins glass or small tumbler over chilled ice
Garnish with sliced cucumber, and edible flowers if you have them
---
Cucumber Martini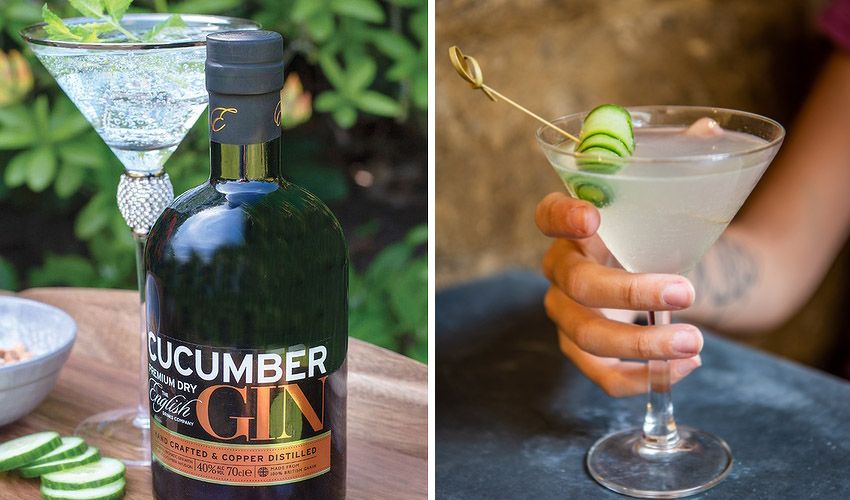 Ingredients:
Method:
Stir down vermouth over ice, discard a relative amount depending on how wet or dry you like your martini (discard more if dry, discard less if wet).
Add the gin and more ice cubes, stir down again and strain into a chilled martini glass.
Garnish with cucumber.