From it's cherry blossom tonic to black tonic, gin drinkers can really mix and match to their heart's delight.
Whether you just want to try something different or could give that bitter quinine taste a pass, the world of mixers is really opening up lately.
The new generation of mixers are playing off the traditional tonic that is centred on quinine. Quinine is the primary ingredient to tonic, giving G&Ts their quintessential bitter base note. It's not a taste for everybody's palates, but it's an age old classic.
But that doesn't mean every tonic has to play by the rules.
Sekforde Drinks is a new range of mixers launched by husband and wife team Tom and Talula White to provide an alternative to conventional tonic.
More fruity than bitter, their Sekforde for Gin mixer is a bubbly blend of raspberry, sage and rose.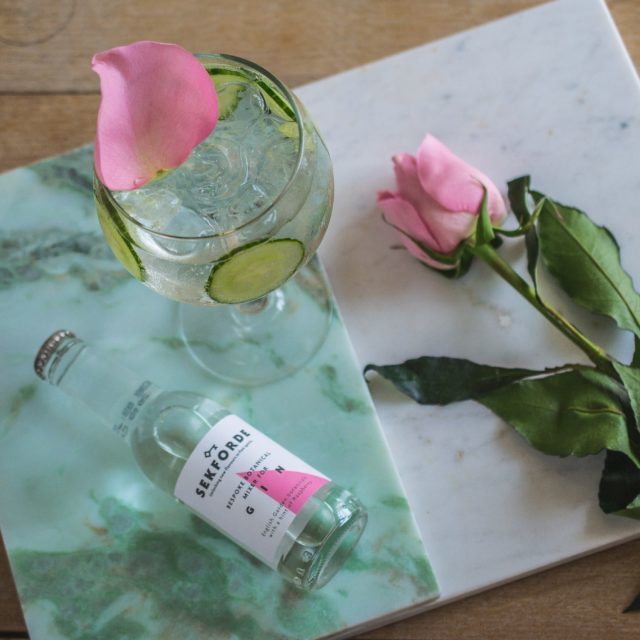 Made with English garden botanicals and English spring water, it's not too bad for your body with fewer than 40 calories per bottle.
Its natural sweetness makes it a versatile pairing that's especially fit for fruity gins. Dress it up with bright pink grapefruit or lend an herbal element to your G&T with fresh rosemary or sage. Your drink will smell like heaven.
There are no artificial flavourings, preservatives, or sweeteners either, just English garden botanicals.
Sekforde's mixer is a more subtle drink than your standard tonic, which makes it all the more intriguing.
If you fancy mixers for your whole bar, Sekforde also does specially produced mixers for rum, whisky and tequila.
Sekforde Gin Botanical Mixer is available from 31Dover (£1.49), Borough Wines (£1.25) and Harvey Nichols in stores and online (£1.75ml)
---
Follow us on Facebook, on Twitter @theginkin, or on Instagram at @theginkin. If you have a story suggestion email editor@theginkin.com
---
More like Sekforde Tonic