In terms of gin experiences, there are gin festivals a-plenty, with the world's first gin spa, gin cruises and tours also popping up across the country.
Only now, there's also gin-themed accommodation, and it's the natural next level in showing off your love of gin.
This boutique gin hotel actually opened on World Gin Day and is located above The Princess Victoria pub in Shepherd's Bush, London. Of course, exactly what it offers behind closed doors is quite gin-credible.
On arrival, gin loving guests can expect a complimentary gin and mixer of your choosing.
Pick your favourite gin cocktail, because they're the namesake to the hotel's five luxury bedrooms: The Negroni, Bramble, Vesper, Gibson and Bronx.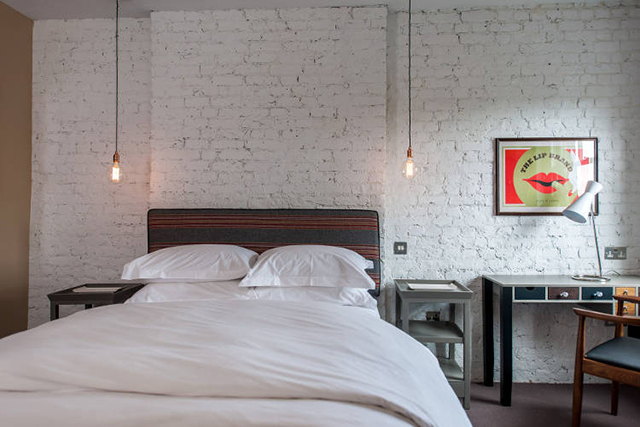 A full breakfast is in-store for guests, either in-room or conveniently in the pub downstairs.
From there, each of the rooms are individually designed in an homage to gin botanicals with art from Adam Ellis Studio.
They're kitted out with luxurious Egyptian cotton linens, wireless Bluetooth speakers, flat screen TVs and Nespresso machines for when gin just doesn't cut it.
Although Three Cheers Pub opened The Princess Victoria in November 2017, the pub is one of the earliest gin palaces with origins that reach back to 1829. You'll have over a 100 gins to sample, so better get started quick like.
Portobello Road opened the nation's first gin hotel, The Distiller London, in December 2016. This gin hotel features an actual working distillery, two bars, a gin making experience, an off-license and even a gin museum.
Prices for The Princess Victoria hotel start at £99 per room. Please visit Three Cheers Pub Co for more information.
---
Follow us on Facebook, on Twitter @theginkin, or on Instagram at @theginkin. If you have a story suggestion email editor@theginkin.com
---
More like this gin hotel