If you haven't had the pleasure of trying pink gin yet, then you might be wondering what all the fuss is about. Namely, what exactly does it taste like and what different brands are there to try?
For the latter enquiry, we've compiled an entire guide to pink gin. For the ultimate taste test, however, you just can't go wrong with this fabulous little pink gin gift set.
For only £12, Distillers Select have compiled some of the most popular pink gin and gin liqueurs around.
Edinburgh Gin fans will be suitably impressed by the addition of Rhubarb and Ginger liqueur, while Gordon's oh-so-popular pink offering also makes an appearance.
Two further miniatures make this an ideal introductory set for all your gin loving pals. Greenalls are a fabulous budget pink gin buy, while you can also sample the sweet orange notes of Edgerton.
Each 5cl bottle is encased is a classy black and pink box so no one will know you've spent just under £15 bringing them a special pink gin surprise.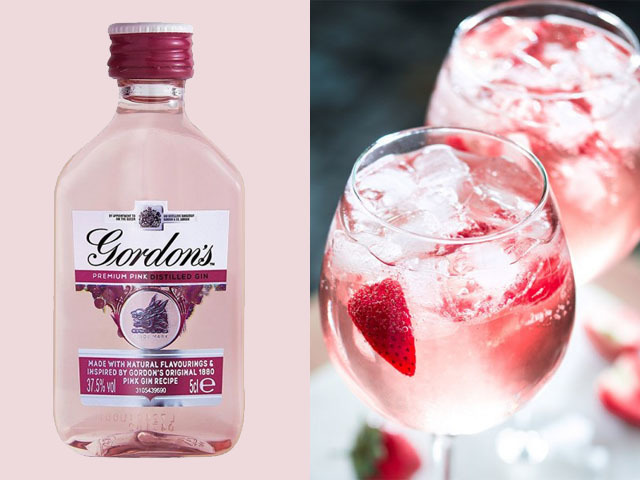 Just tell them to stock up on the lemonade and Prosecco. Pink gin can be served with tonic water, but it's often lemonade that perfectly matches the sweet berry content in the gin.
For Edinburgh Gin's liqueur, try adding it to champagne or with a ginger ale for something just that bit different.
You can of course reach for the sky and think about creating a cocktail with your favourite.
Greenalls Wild Berry Gin makes a wonderful update to a Floradora, while Gordon's is famously associated with a pink gin spritz on a Saturday evening. So lovely!
---
Follow us on Facebook, on Twitter @theginkin, or on Instagram at @theginkin. If you have a story suggestion email editor@theginkin.com 
---
More: