Nothing says summer like a Pimm's Cup.
An overflowing Pimm's Cup recalls quintessential English summer and Wimbledon, plus it's said to be one of future princess Meghan Markle's favourite cocktails.
In case you didn't realise, Pimm's No. 1 is actually a gin liqueur. It's herbal sweetness makes it heavenly as the base for a fruit, citrus and herb packed summer cup.
That said, Pimm's aren't the only company who do a mean summer cup. Meet Sipsmith London Cup, the fabulous Pimm's-like liqueur that's giving Pimm's a run for it's money at £14 for 70cl at Amazon and Sainsbury's.
Lovers of the refreshingly fruity Pimm's Cup will delight in the familiarity of Sipsmith Cup — and it's departures from the classic summer tipple.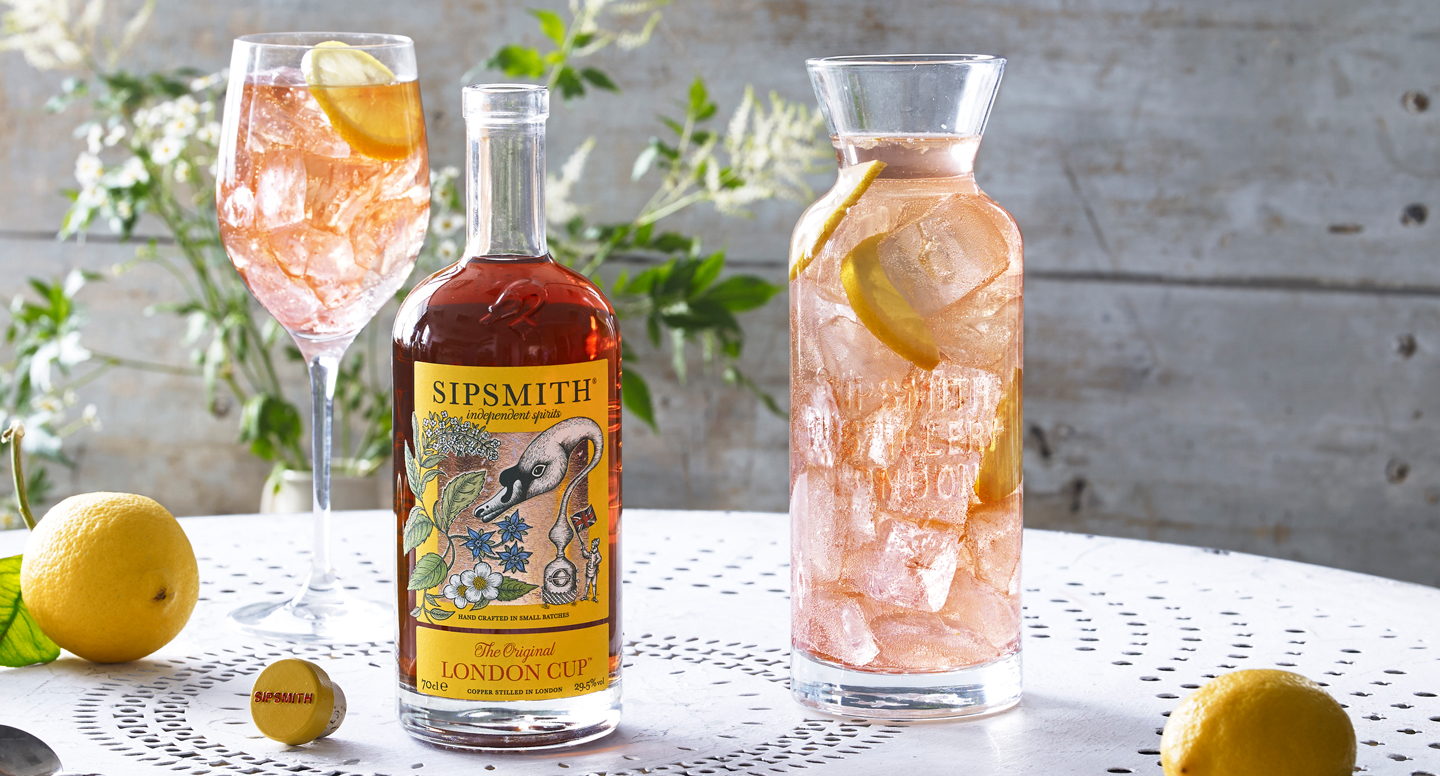 Blended with Earl Grey tea, rose petals, lemon verbena and borage, this liqueur is inspired by boozey punches of yore in London.
Sipsmith bills it as "sublimely sippable" and Buzzfeed claims it's "kind of like Pimms but 100x better."
Sniff it and expect a burst of burnt orange, caramel and fresh citrus.
Fruity and herbal at once, Sipsmith Cup tastes like zesty marmalade with a slight woodsy and bittersweet spice finish.
For a lipsmackingly moreish drink, serve this liqueur over an ice-filled copa glass. Stir in three parts lemonade or ginger ale to gin liqueur.
You don't have to chuck your entire produce drawer into it (though we're not stopping you) — Sipsmith recommends just serving it with a simple lemon wheel.
Sipsmith London Cup (29.5% ABV, 70cl) retails for £19.50 on Amazon.
---
Follow us on Facebook, on Twitter @theginkin, or on Instagram at @theginkin. If you have a story suggestion email editor@theginkin.com
---
More delicious cocktails like Sipsmith Cup