If you've not yet realised that the UK has the ability to bask in a mini heatwave, consider yourself now informed.
Summer is officially cookin' so that means you're going to want to load up on the ice… and fruit.
If you've already checked out 12 perfect gin cocktails for summer, you might be hankering for both.
Behold giant gin ice cubes that not only hold a massive 2 inch of frozen water, but the fruit too.
Now your G&T is guaranteed to be extra cool for a lot longer. No need to shovel in a load of ice when you can have giant cubes in your glass, with some super pretty extras.
Decorative ice cubes makes a fun summer DIY project and are perfect for parties.
Fruit is a clear choice for putting in your moulds but we've also seen edible flowers make a real statement.
How about edible violets to match your violet gin or rose to match your rosé gin? 
Just pop your chosen ingredient into the base of the mould and make up your ice cubes as you usually would. We'd love to see some inventive cubes that matches a gin's usual garnish.
How about freezing basil or rosemary as an accompaniment to your next Gin Mare? Alternatively, cucumber and rose ice cubes are bound to make your next Hendrick's G&T really sing.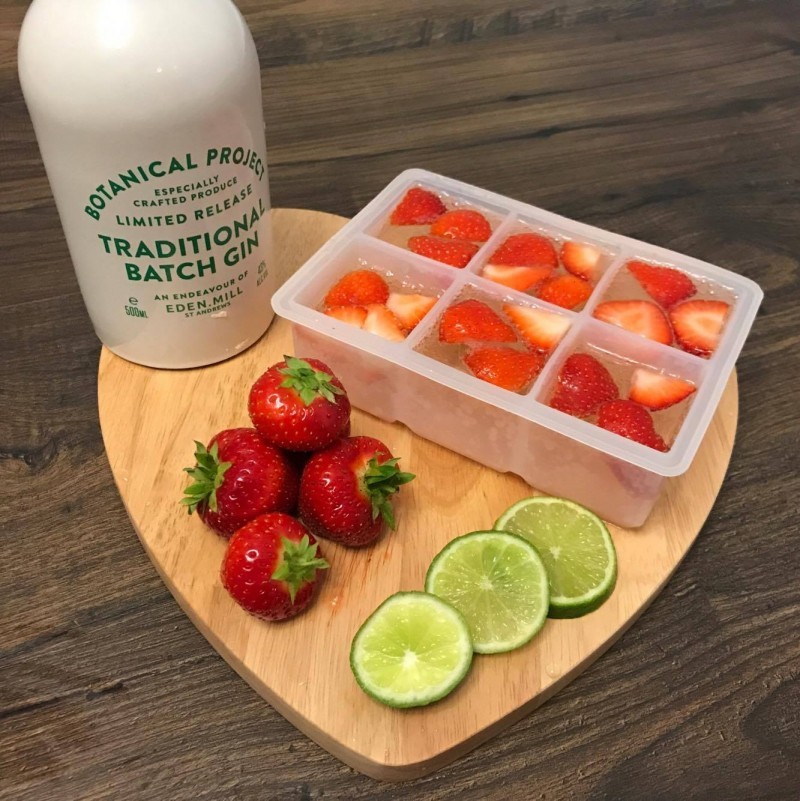 Gin Cubes themselves have a pretty great serving suggestion. Fresh from their release at Aldi's Scottish Gin Festival, pick yourself up an Eden Mill Apple, Cucumber and Mint Gin now and have fun making up your own frozen garnish in your next drink.
Giant Gin Cubes are available now from Pretty Personalised.co.uk for £7.99. 
---
Follow us on Facebook, on Twitter @theginkin, or on Instagram at @theginkin. If you have a story suggestion email editor@theginkin.com
---
More: