When we wrote about cool things you could do with old gin bottles, we didn't consider this.
British artists Gilbert & George melted 200 bottles of Gordon's Gin as apart of their 'Reclining Drunk' series.
This Monday 14 May, two of these bottles dated from 1973 were sold for a cool AU $6,600 each at Shaprio Auctions. The final price comes to about £3,663 per a bottle or a cool £7,326 total.
Just think of all the potential moneymaking DIY opportunities, people.
The 'Reclining Drunk' series isn't just a dedicated homage to gin, either. The misshapen bottles are actually intended to be used as ashtrays.
The two bottles, numbered 47 and 70, belonged to late art dealer Ray Hughes and are apart of the 200 bottles that make up 'Reclining Drunk.'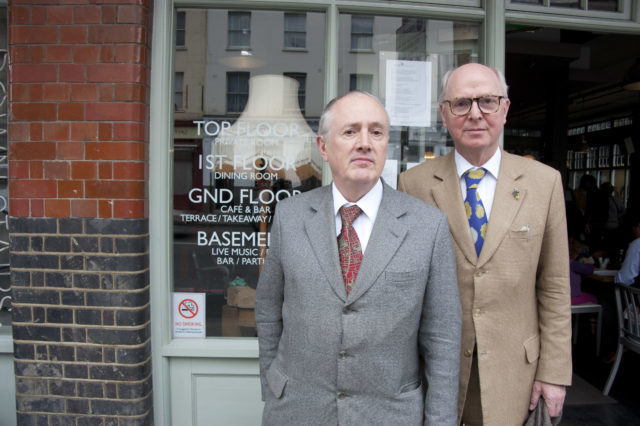 Reclining Drunk was first exhibited at the Nigel Greenwood Gallery in London in 1973. Each bottle is numbered, dated and inscribed with Gilbert & George's initials.
Gilbert and George are known lovers of good old Gordon's. The Tate states that their love goes back all the way to 1971.
The duo created a film called Gordon's Makes Us Drunk in 1972. It features the two getting drunk and repeatedly deadpanning the statement Gordon's makes us drunk." to the classical stylings of Elgar and Grieg for 11 minutes.
Anyone feeling inspired to do some DIY? Or make drunk YouTube videos?
---
Follow us on Facebook, on Twitter @theginkin, or on Instagram at @theginkin. If you have a story suggestion email editor@theginkin.com
---
Read more