Sooo have you heard there's a royal wedding tomorrow?
The world is at peak royal wedding frenzy, people. In less than 24 hours, Prince Harry and Meghan Markle are tying the knot in what is most likely to be the biggest royal wedding til wee Prince George is grown.
It's an occasion befitting all the pageantry the British royal family has to offer. But for those of us watching at home, you can still make a big do.
The Gin Kin has rounded up three sophisticated royal wedding cocktails befitting a sophisticated watching party.
Cheers to the happy couple!
---
Hendrick's Raspberry Rose Royale
Source: Hendrick's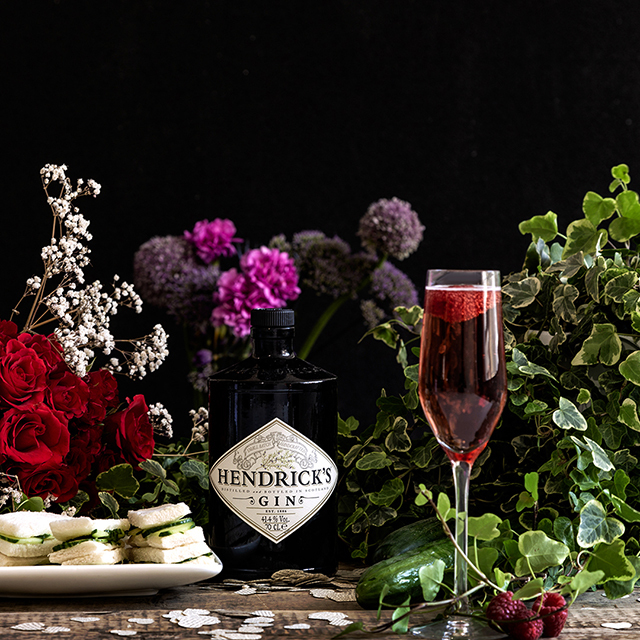 Ingredients
25ml Hendrick's Gin
5ml sugar syrup
One fresh raspberry
Top up with champagne
Method
Combine raspberry, sugar and gin in cocktail shaker and shake briskly.
After just three strong shakes, finely strain into base of flute before layering champagne on top.
Mix before drinking.
---
Royal Rhubarb and Ginger Cosmopolitan Cocktail
Source: Demijohn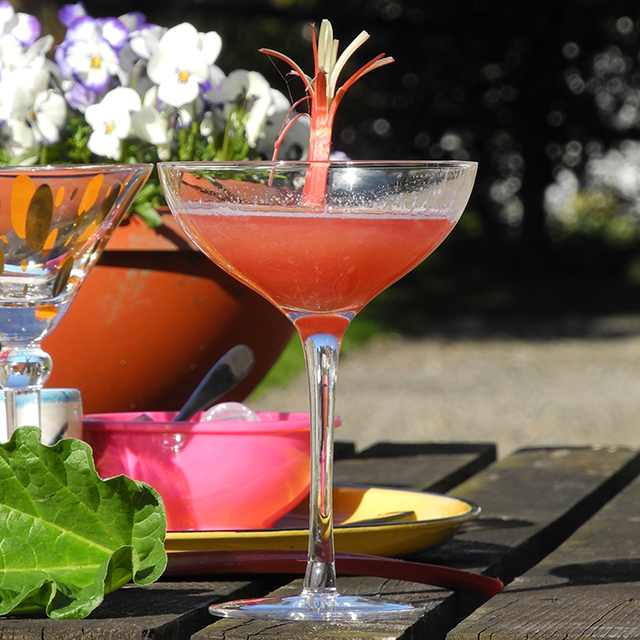 Ingredients
Method
Fill a champagne coupe or martini glass with ice to cool the glass. Add your ingredients along with lots of ice to your cocktail shaker. Shake the mixture hard for around 10 to 15 seconds.
Remove all ice from the glass and strain the drinks from the shaker into the glass. Decorate with a small stem of rhubarb.
To make a rhubarb purée, stew fresh rhubarb stems for about 5 minutes and sweeten generously with sugar. Liquidize the stewed rhubarb with a blender into a smooth paste. Chill for an hour prior to adding the fruit purée to the cocktail shaker.
Seville Orange Gin, Rhubarb Vodka Liqueur and Ginger Wine are available
---
Royal Rhubarb Refresher (with a mocktail version!)
Source: The Ice Co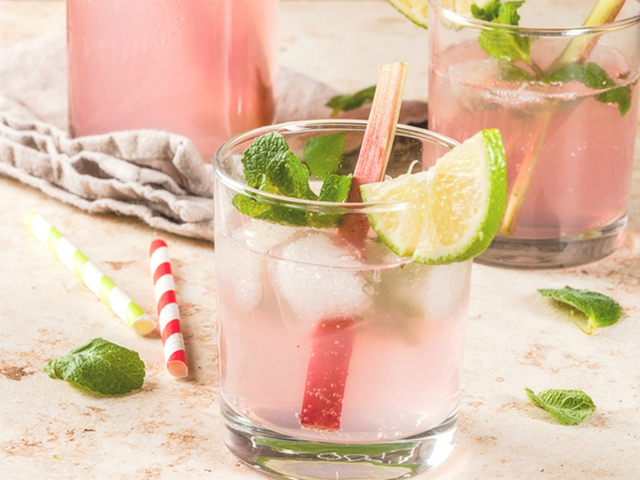 Ingredients
4 handfuls of ice
25ml rhubarb syrup
½ cup of juice from 2 to 3 limes
Ginger beer
Lime wedges to garnish
Optional: 25ml gin
Method
If making alcoholic cocktail, add gin.
Add the rhubarb syrup and lime juice to a large jug or pitcher and mix
Fill the jug half full with ice and add the ginger beer
Stir well before garnishing with lime wedges
---
Check out our other royally good cocktails for every occasion!