When it comes to the perfect serve, you'll find that many a distillery will recommend pairing their gins with premium tonic waters like Fever-Tree or Fentimans.
Launched 14 years ago, Fever-Tree is one of the biggest names when it comes to nice tonic.
And to cut to the chase, the company has created an awesome Fever Tree tasting box featuring four fancy tonics and four outstanding gins.
Gin lovers will be able to mix and match four high quality G&Ts for the stunning price of £8.
The four gins included run the spectrum: Fever-Tree Tonic Water, Elderflower Tonic, Lemon Tonic, Mediterranean Tonic.
Then, choose between Beefeater, Sipsmith, Bombay Sapphire and Martin Miller for your gin.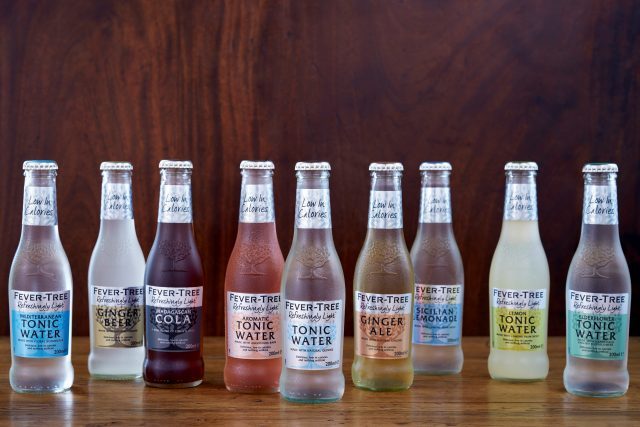 Fever Tree recommends pairing Sipsmith with the original tonic for a terrific and classic G&T.
As for the elderflower tonic, try it with Martin Miller's to accentuate the gin's herbal cucumber notes.
Bombay Sapphire and the Mediterranean tonic come together to evoke sunny holidays with its sweet and herbaceous flavours.
Finally, the Sicilian lemons in the lemon tonic are an unexpected but extremely welcome addition to the classic juniper-forward Beefeater Gin. Bright and citrusy, it definitely sounds a treat.
All you need to do then is grab some garnish. We suggest lemon and orange to cover your bases, plus maybe some rosemary and thyme for the Mediterannean and lemon G&Ts. Cheers!
Fever Tree Ultimate Gin & Tonic Tasting Selection is available from Sainsbury's, £8
---
Follow us on Facebook, on Twitter @theginkin, or on Instagram at @theginkin. If you have a story suggestion email editor@theginkin.com
---
More like this Fever Tree tasting box