Unicorn cocktails are the latest trend in grown up sweets.
Whilst there is no set definition for what entails a unicorn cocktail, they must involve a riot of colour — and sugar.
Colourful extras are an absolute must. Unicorn cocktails feature candy floss, sprinkles, edible glitter, whipped cream, and garnishes like sweeties, jelly beans, marshmallows and rainbow coloured Twizzlers.
Gloucestershire's Bar 103 take on the trend includes candy floss. It mixes Gordon's Pink Gin with frozen strawberry daiquiri, strawberries, lime with light tonic or lemonade, topping it all off with big fluff of candy floss.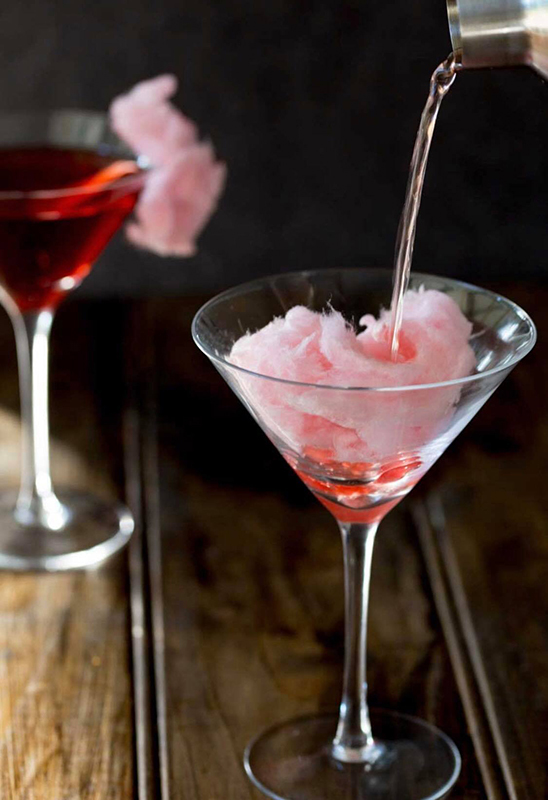 For even more extras, check out Blue Chicago Grill's take. The Belfast based, American-style restaurant's cocktail is mesmerising.
The bar starts with a copa glass with sprinkles around the rim. Watch as the bartender pours lemonade over candy floss and Gordon's Pink Gin, dissolving the sweet treat and colouring the drink with streaks of pink in the process.
Fancy making a DIY unicorn cocktail at home? It's totally doable if you've got the colourful essentials.
The sparkly Unicorn Tears gins are a good candidate for unicorn cocktails. It's all in the name, plus they're sparkly and available in an iridescent clear, raspberry, pink and black.
For a bright blue cocktail, try mixing it with blue curaçao, a Caribbean liqueur.
You could also take it up a notch with some colour changing gin. Try mixing Unicorn Tears with a colour changing gin like Sharish Blue Gin for a very cool bonus.
The glass is your canvas.
---
Follow us on Facebook, on Twitter @theginkin, or on Instagram at @theginkin. If you have a story suggestion email editor@theginkin.com
---
More like unicorn cocktails