It's not gin, it's not liqueur, it's… gin-soaked raspberries?
Pinkster have brainstormed a new and sustainably delicious gintastic byproduct. They're the people behind products like Gin Jam and Boozy Berries after all, so Pinkster don't really like letting the good stuff go to waste.
Pinkster Royale is a drink just made of gin-soaked raspberries from their fresh raspberry-based Pinkster Gin.
To produce Pinkster Gin, the distillers soak fresh raspberries in gin for a fruity base and pink colouring.
Now rather than tossing those raspberries, Pinkster have bottled them up in an intensely berry-hued tipple.
Fishing out a boozy cucumber or berries from the bottom of your icy cocktail glass is a small, but very delightful treat many gin lovers can understand.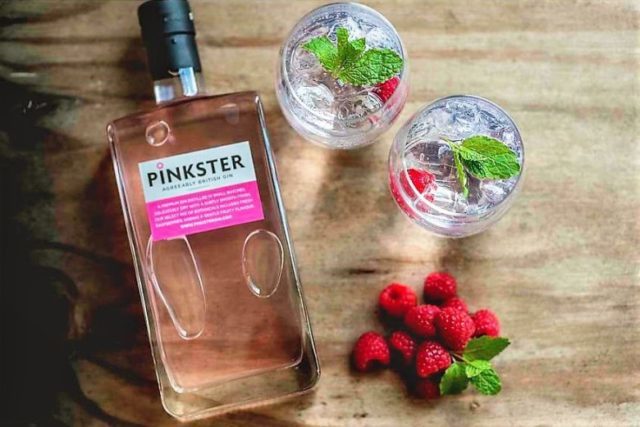 So we reckon the concept behind Gin Royale is pretty brilliant and potentially quite delicious.
The recycled raspberries have retained a remarkable amount of alcohol. Pinkster Royale contains 24% ABV. For reference, gin liqueurs typically clock in at 20% ABV and gin at 37.5% ABV.
That means you can treat this drink like any fruit-based liqueur. Mix it intp drinks for a luscious, fruity twist with a bit of berry colour.
The drink does not include added sugar, just natural raspberry sweetness. Pinkster recommends pimping your prosecco with this berry, boozy blast — and who are we to say no?
Pinkster's Gin Jam and Boozy Berries (a jam and jarred recycled raspberries, respectively) are also byproducts of Pinkster Gin.
Pinkster Royale (35cl, 24% ABV) is available to purchase directly from Pinkster's website, £24
---
Follow us on Facebook, on Twitter @theginkin, or on Instagram at @theginkin. If you have a story suggestion email editor@theginkin.com
---
More like Pinkster Royale