If you can't get enough of flavoured gin, then here's a secret. You can pretty much create your own by infusing a wide variety of ingredients at home. All you need is a glass bottle or jar, a funnel and some gin of course.
This particular infusion will make you feel like a real life Willy Wonka. It uses Skittles or similar fruit based sweets, such as Tutti Frutti or Starbust, to create a spectacular rainbow of coloured cocktails that will blow your friends away.
If you've already created Parma Violets gin using our recipe, then this could be your next candy creation.
Skittles at the ready, it's time to really taste the rainbow.
What you need
5 family sized bags of Skittles (between 700-900g)  or similar fruit based sweets

1 -1/2 bottles of gin

Glass bottles or jars
Popping candy to decorate cocktail glasses (optional)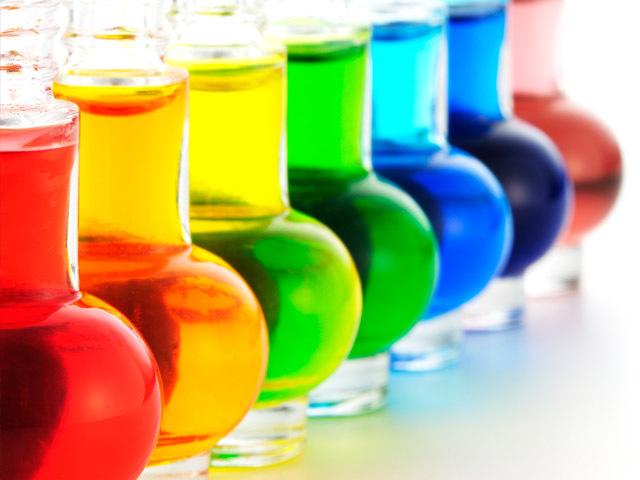 How to
To begin, separate the sweets by colour. This will determine which colour each gin bottle will turn.
Next, place the sweets at the bottom of the sealable jars or bottles.
Use a funnel to distribute the gin equally into your glasses or pour your gin into the jars before fastening the lid.
Shake each jar or bottle then chill in the fridge for at least 24 hours.
Now that the sweets have fully dissolved, strain the gin into a new glass bottle to rid the infused liquor of larger pieces. Repeat for each bottle you have.
 To serve, simply pair with your favourite tonic water in a cocktail glass.
For a popping candy rim
If you want to really make a statement at your next party, rim the outer glass with syrup and popping candy.
Just dip your chosen cocktail glass into a simple syrup, then into the candy to create a spectacular candy rim to really sell the sweet shop theme.