If there's one distillery that brings us a whole host of tasty gin treats it's Solway Spirits, based in Scotland. If it's not Rhubarb Crumble Gin or Raspberry Ripple Gin Liqueur making our mouths water, then meet new Strawberry & Cream Gin.
Strawberry gin, is of course, the perfect way to welcome in summer months. This latest addition to the fruity family takes that winning combination of strawberry and cream and turns it into an alcoholic delight.
Just serve with your favourite tonic water and plenty of ice for a refreshing replacement to dessert. There's always adding in a matching strawberry garnish to really compliment the flavours.
Currently, it's available over at Portland Wine and Gin Shop, who were also the first to spotlight the distillery's Violet Gin Liqueur.
Full details of the distillery's main gins are of course, available over on the Solway Spirits website and various stockists alike.
Alternatively, if this has simply whetted your appetite, there's also Poetic License's strawberries and cream Picnic Gin.
From the brains behind Espresso Gin and Tutti Frutti Gin, Picnic Gin is both distilled and infused with strawberries, whilst being chock full of classic gin botanicals, such as juniper, coriander and orrris root.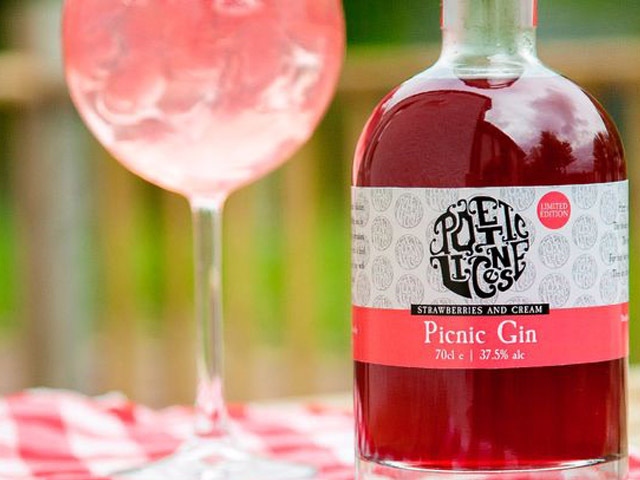 This one can be picked over on Amazon or The Gin Festival website for around £33-35.
Personally, we love the thought of a strawberry gin picnic, complete with all our favourites. Just pack a selection of scones, jam and sandwiches and you have the perfect selection of treats to enjoy on a summer's day.
---
Follow us on Facebook, on Twitter @theginkin, or on Instagram at @theginkin. If you have a story suggestion email editor@theginkin.com
---
More: