The Garibaldi Spagliato is an orange gin fizz cocktail, created by Hendrick's Gin to be sipped in the summer. This gorgeously zesty drink combines orange juice, Campari, champagne and of course, the delightful Hendrick's gin.
Hendrick's is a super premium gin that's made here in bonny Scotland, distilled in small batches of only 500 litres at a time. Hendrick's boasts a unique ingredients list and is the only gin that is made with an infusion of cucumber and rose petals, alongside a blend of 11 botanicals – to create a delicate and refreshing gin with a subtle floral aroma.
Here at The Gin Kin we're no strangers to Hendrick's and have featured this lovely gin in several cocktails in the past. These include a delicious Cucumber Collins and our Ab Fab cocktail inspired by, you guessed it, your childhood favourite the Fab ice lolly.
Anyway, back to the Garibaldi Spagliato. This cocktail was inspired by Italy, forging together Campari from Northern Italy with oranges from the south. Spagliato translates to 'mistaken' or 'wrong' and we think you'd be pretty spagliato to miss out on this zesty and refreshing orange gin fizz.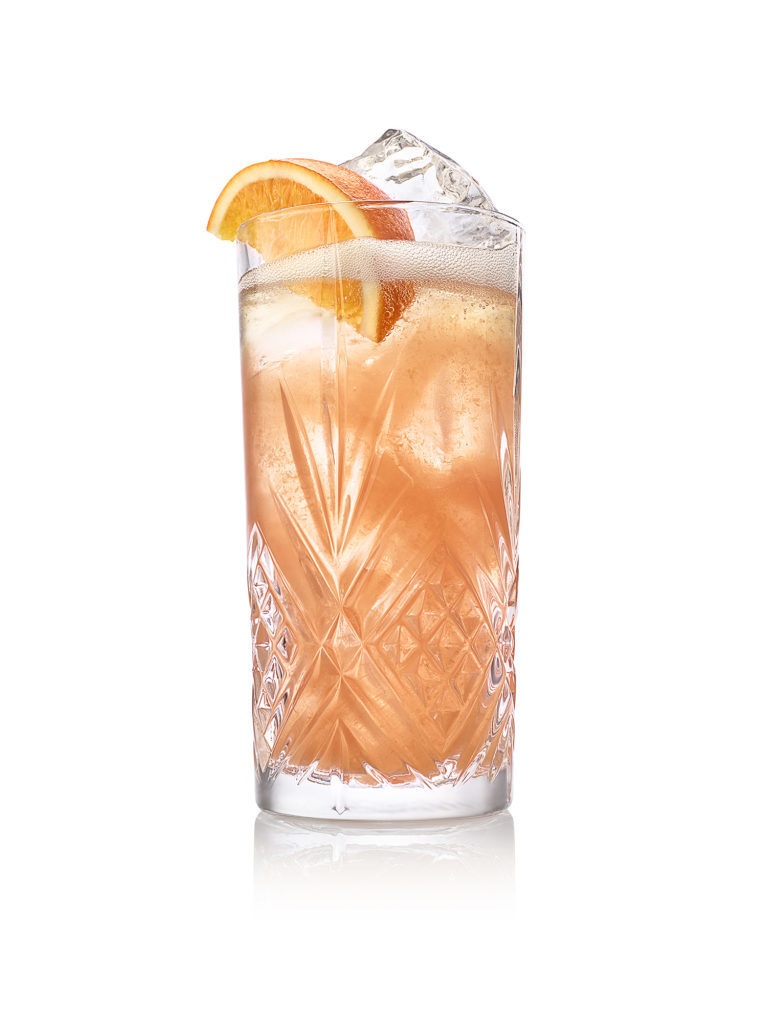 Ingredients:
1 part (25mL) Hendrick's Gin
1 part (25mL) Campari
2 parts (50mL) orange juice
Top with champagne (prosecco would also do the job!)
Orange wedge
Method:
Combine all of the ingredients in a chilled highball glass with no ice
Garnish with an orange wedge
Drink!