Prepare to be transported to a new world of ready made G&Ts. Everybody's favourite spiced gin, Opihr Oriental Spiced Gin, has announced a new ready to drink collection.
Nicknamed  'Opihr Stubbies', these ready to drink gin and tonics come in a variety of flavours that enhance the perfect serves of the gin.
Now you can enjoy the taste of Opihr as a gin and tonic with ginger, a gin and tonic with orange or just a classic G&T.
Ready to drink G&T cans are most definitely on the rise, but Opihr have chosen a different approach.
These beauties come in stylish glass bottles, complete with twist off cap for your convenience. Each bottle is a smaller version of the original bottle, while the ready to mix aspect makes them perfect for a whole range of events.
You can simply pop them into glass recycling after your done.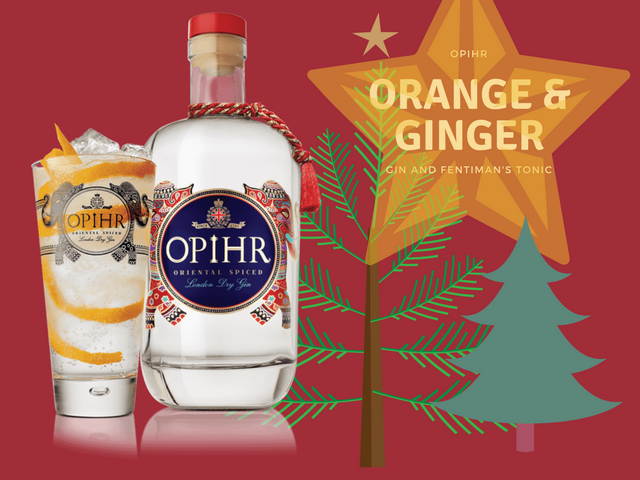 Each bottle comes in at an abv of 6.5% and will cost £3 for 275ml.
Gin & Tonic with a dash of ginger is blended with a light ginger tonic so expect a soft spice and ginger aroma on the nose. This is then finished off with warming spices.
Gin & Tonic with a twist of orange is a sparkling blend of Opihr Gin with rich orange and tonic. Enjoy fruity fresh notes of zest with warm spice, completed by a medium sweet finish.
Finally, the original Gin and Tonic, is clean and crisp on the nose, with soft juniper expression and citrus spices. Expect a citrus and pepper taste, finished off by spice and a pleasant bitterness.
These bottles originally launched on the Isle of Wight for Lendy Cowes Week back in August.
Of course, Opihr is inspired by adventurous merchants who traversed the Spice Route across oceans in ancient times, hence the partnership with the sailing world.
However, the brand has since made them available to buy.
You can currently pick them up at Morrisons, while the bottles are also due to be sold on Ocado in due course!
---
Follow us on Facebook, on Twitter @theginkin, or on Instagram at @theginkin. If you have a story suggestion email editor@theginkin.com
---
More: