This year, it's World Gin Day's 10th anniversary. To celebrate, we've compiled 10 incredible Scottish gins that would perfect for your next G&T.
Whether you love floral or citrus; spicy or earthy notes, there's a world of gins waiting to be discovered this World Gin Day and beyond.
1. Verdant Dry Gin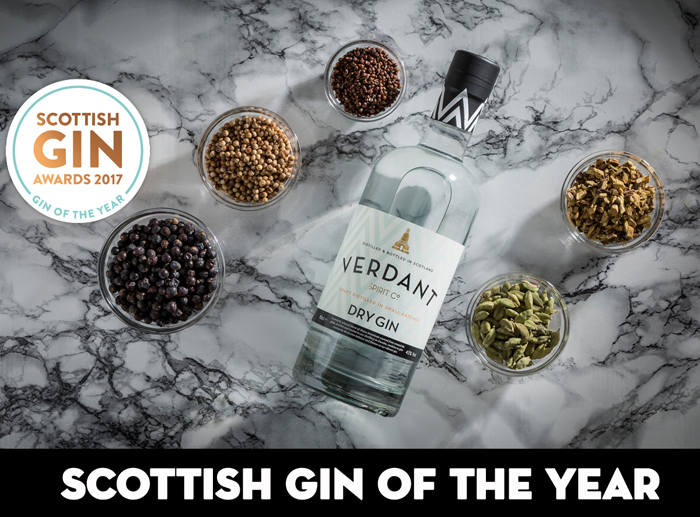 Verdant Dry Gin from Dundee's Verdant Spirits steamrolled to our attention after winning Scottish Gin of the Year at the Scottish Gin Awards.
Inspired by Dundee's industrial history of "jute, jam and journalism", Verdant Spirits is based in the engine room of a disused jute mill and their gin uses botanicals that would have once come into the city via trading ships from all over the world.
Verdant is a classically flavoured dry gin, but that certainly doesn't mean it's boring, quite the opposite in fact.
First off, this gin smells amazing. As soon as you open the bottle the first thing you can smell is sweet, bright citrus – and lots of it. To taste, it's incredibly smooth and well-balanced, with a spicy pepperiness accompanying the juniper and citrus peels.
Verdant MD Andy Mackenzie created his recipe with the aim of making a gin that could shine beautifully in any drink – whether that be in a simple gin and tonic or a complex cocktail.
In fact, this gin genuinely goes down so smoothly that you could drink it on the rocks if you were so inclined. No "perfect serves" here – Verdant want their gin to be enjoyed however you like it best!
Visit the Verdant Spirits website for further information. 
---
2. Makar Original Dry Gin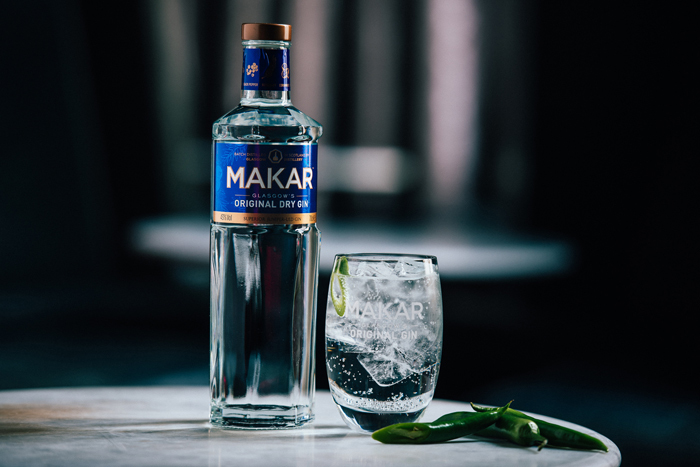 Makar Original Dry Gin is a vibrant, juniper-led gin, handcrafted in small batches in the heart of Glasgow at The Glasgow Distillery Company.
The enlivening power of the finest juniper berries is complemented by seven harmonising botanicals, shipped to Glasgow from around the world.
The result is a sophisticated gin of individual character: perfect for gin-led cocktails, invigorating with tonic and worthy of its Makar name, the traditional Scots word for craftsman.
Makar Gin makes the perfect G&T for World Gin Day: combine Makar Original Dry Gin with a high quality tonic water, lashings of ice and a fine slice of mild green chilli pepper to garnish. Perfection.
Visit the Makar website for further information
---
3. Gordon Castle Gin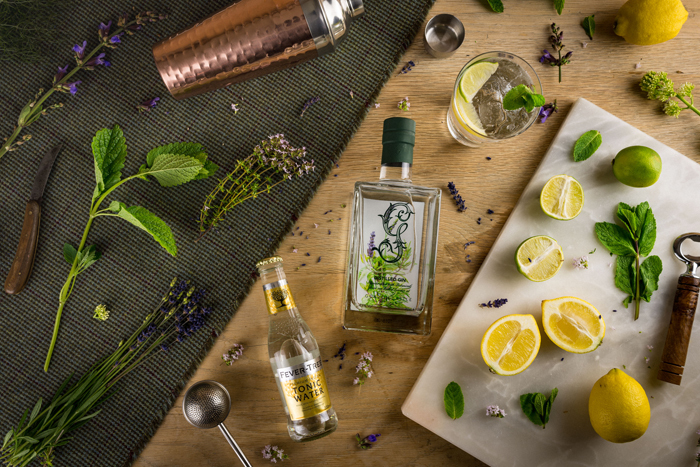 Blogger favourite, Gordon Castle Gin, is an award-winning premium gin handcrafted using botanicals grown in its very own Scottish Walled Garden.
Perfect for those warm summer evenings, taste the garden in a glass as subtle notes of lavender and garden mint promote the clean and refreshing character.
For the perfect serve, simply add the Gordon Castle Gin to a chilled highball glass with ice. Add the tonic water to taste, stir once and then add your lemon, lime and mint to garnish. Find a spot in the sun and enjoy!
For more information visit the Gordon Castle website.
Order before 13 June for guaranteed Father's Day delivery. You can also get 10% off your order and free delivery if you use code WORLDGINDAY at the checkout.
---
Double Cherry Gin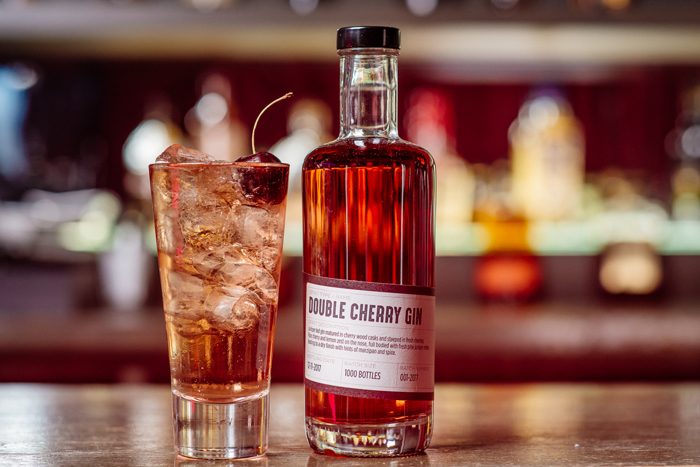 Double Cherry is juniper-led gin, matured in cherry wood casks and steeped in fresh cherries. Ripe cherry and lemon zest on the nose, full bodied with fresh pine-juniper notes leading to a dry finish with hints of marzipan and spice.
Double Cherry Gin is bottled and labelled by hand, with only 1000 bottles ever made of this one-time exclusive spirit.
Double Cherry Gin is the first release in the Single Batch Spirit series. A premium gin which has been aged in cherry wood casks for around 10 weeks, it's macerated in fresh cherries until ready to drink.
Visit the Glasgow Distillery website for more information 
---
5.  Hills & Harbour Gin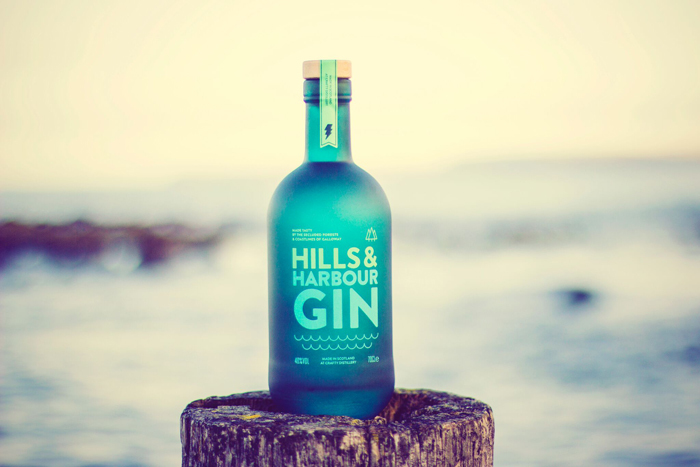 Using local botanicals and adding own grain spirit, Crafty Distillery have created a unique range of spirits.
Hills & Harbour Gin features local Noble Fir needles and Bladderwrack Seaweed, juniper and is balanced with hints of forest fir, tropical fruit, citrus spice, tangy sherbet and a subtle scent of the shore. Balanced and versatile, so you can serve anyway you like.
Visit the Craft Distillery website for more information. 
---
6. The Teasmith Gin
For those in search of a true, premium classic both in terms of look and taste, look no further than The Teasmith Gin – the first in Scotland to be distilled with hand-picked tea.
When distilled, the tea provides fabulous citrus notes of blood orange along with a minty sweetness.
These flavours are paired with classic gin botanicals such as juniper, coriander seed, dried orange peel, angelica and orris root and a sprinkle of rose petals to create a smooth and fresh juniper-led gin with a citrusy lingering sweetness.
Finalists in three categories at the 2017 Scottish Gin Awards and racking up 5 awards for brand design already, this gin doesn't disappoint
Serve this gin with copious ice, a premium quality tonic and sprig of fresh mint for a truly crisp and refreshing G&T.
The Teasmith Gin is available through The Teasmith Gin's website for £38.95 or through the Master of Malt.  
---
7. Sea Glass Gin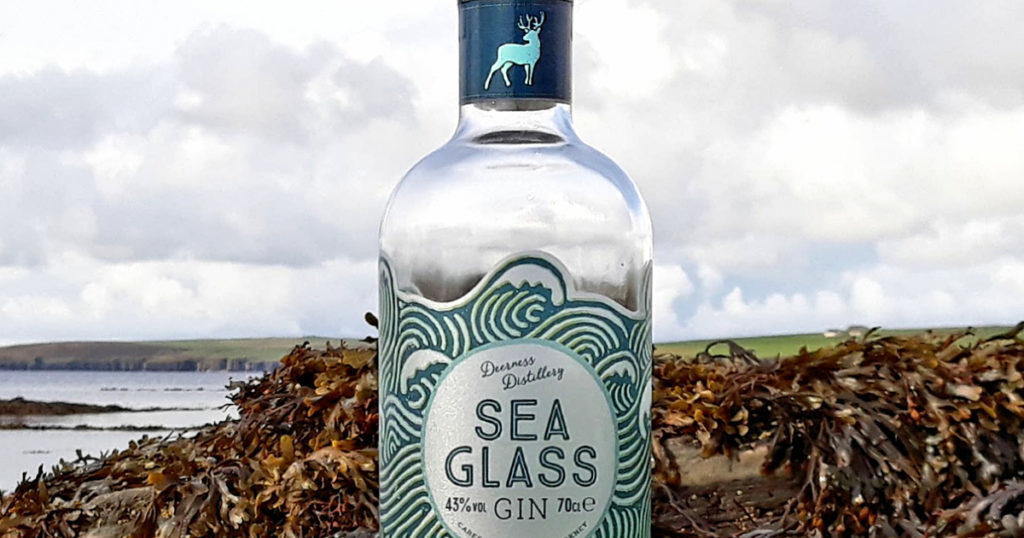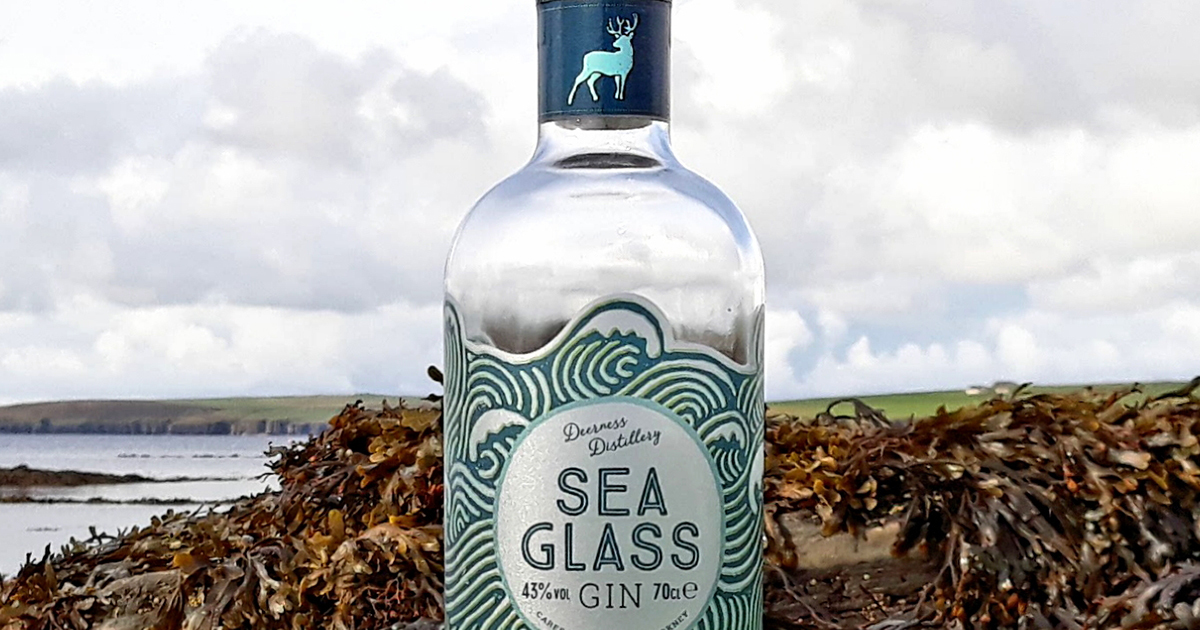 Handcrafted and distilled in the wilds of Orkney, Deerness Distillery brings you their multi-award winning Sea Glass Gin, a London dry style 43% gin with classic juniper notes on the nose. On the palate, expect a lovely lemon verbena and floral lavender.
Sea Glass Gin makes an elegant gin and tonic which, when garnished with a sprinkle of blueberries, brings out its sweet citrus notes quite beautifully.
Sea Glass Gin was launched just over a year ago and is quickly building a reputation as a premium handcrafted spirit.
The only gin being distilled in Orkney, Stuart and Adelle, the owners of the distillery are passionate about showcasing the stunning Orkney landscape and heritage and this is reflected in the design of the bottle and the branding.
The couple recently opened the distillery to the public and locals and visitors are assured of a warm welcome and an opportunity to experience the only gin distillery in Orkney; offering tours, tastings and a fabulous shop showcasing local and Scottish products, along with artisan arts and crafts and a superb selection of tonic waters for all tastes.
For more details, visit the Deerness Distillery website
---
8. Cortes Gin (Solway Spirits)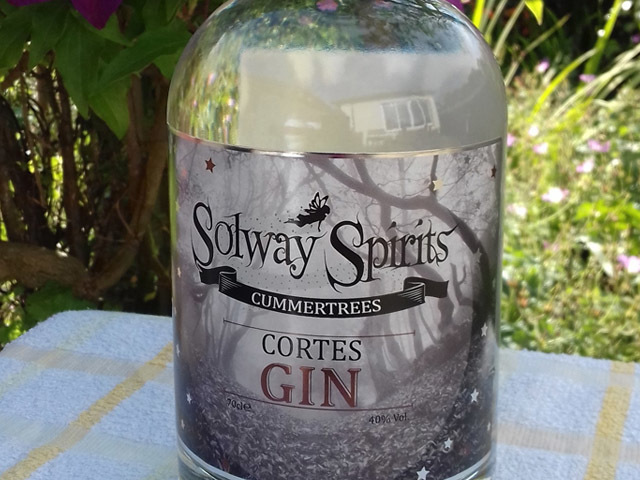 From Scotland's Solway Spirits comes the intriguing 'Cortes Gin'.
Some of you may be wondering if 'Cortes' is a spice, or an exotic fruit, or even an intrepid Spanish conquistador considered to have contributed to the first phase of Spanish colonisation of the Americas. Well, as it turns out, it's the last one.
Cortes is not only credited with bringing Christianity to Mexico, but also for introducing vanilla to Europe – hence the inclusion of vanilla within this gin's botanical selection.
A luxuriously smooth Gin, the initial sweetness gives way to juniper and floral notes that come from the elderflower they use with the silky liquor giving a warming finish.
Add some quality light Tonic and the flavours burst out, to really enhance the elderflower try some elderflower tonic to bring the flavour out.
For more information visit the Solway Spirits website. 
---
9. James Keiller Estates Dundee Dry Gin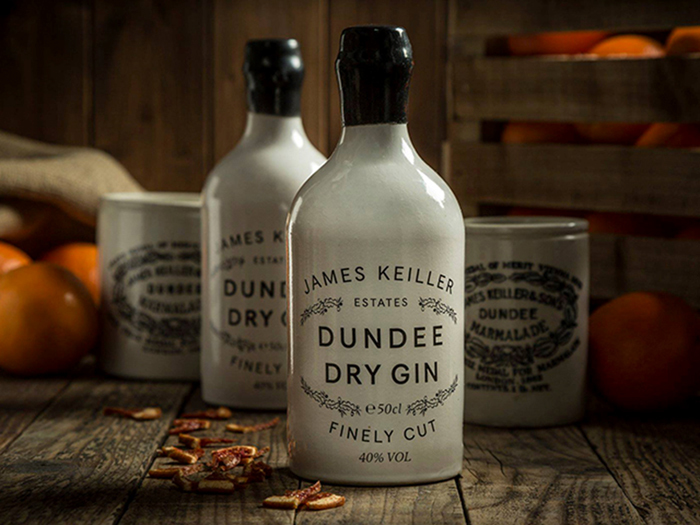 Citrus gin lovers – this one is an absolute must try.
Inspired by the Dundee legacy that is Keiller Marmalade, this has to be one of the most delightfully orangey gins on the market at the moment but also, one of the hardest to get your hands on.
So far, only one small batch of this gin has been produced, however, this marmalade masterpiece was so popular that another batch is following suit.
For those of you who don't know the story of Janet Keiller, let us fill you in. It's an old legend in Dundee that back in the day, Janet found a cargo of Seville oranges down by the docks that were about to go off.
She decided to take them home and make them into jam, rather than letting them go to waste. This is the day that marmalade was born and the story that this gin encapsulates.
Although heavily citrus-led, the flavour isn't overpowering and allows the other botanicals to shine. This is very much a gin, not a gin liqueur, so don't be expecting an overly sweet, syrupy taste.
Serve this gin with ice, a premium tonic and a big slice of orange and watch the marmalade flavours come in to their own.
James Keiller Gin is available from Fresh Food Express, £30 and Aitken Wines in Dundee
---
10. Vesperis Gin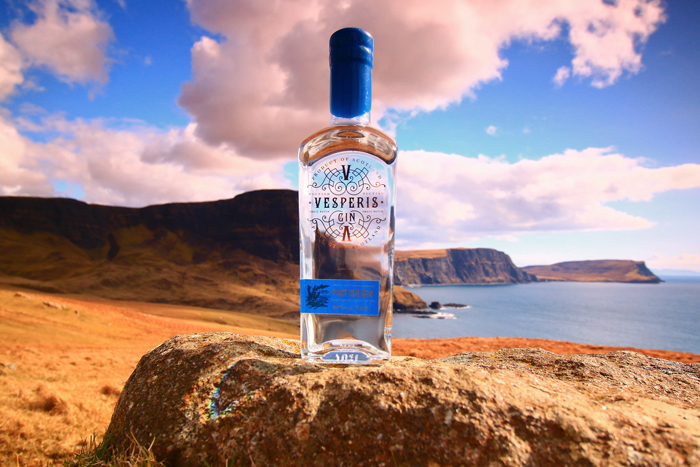 The origins of Vesperis Pictish Gin are a bit mythical. Its namesake is the planet Venus as it appears in the evening and a god in Greek mythology.
As for the Picts in Pictish gin? They're the prehistoric people who lived in Scotland's east and northern region – right at the roots Blackford Distillery.
Located in the hills of rural Aberdeenshire, Blackford Distillery is a small craft distillery whose spirits carry interesting ancestry ties to the local area. Their Vesperis Pictish Gin — and Vesperis Vodka from which it is based — enlist an ancient flavour profile that's derived from heather mead as brewed by the Picts.
The result is honey heaven. Made with heather honey, heather blossom and lemon peel, Vesperis Pictish Gin is sweet and floral yet crisp with a long, piney finish. For a perfect serve we recommend 50ml of gin and your favourite tonic served with frozen raspberries.
Vesperis Pictish Gin is available from Master of Malt, Huffmans and Ellie's Cellar
Find more stockists on Blackford Distillery's website 
---
This post is a sponsored post in partnership with The Press and Journal