Forget about your average gin tasting: the Edinburgh Whisky Academy have just launched the world's first Diploma in Gin. That's right, you heard us correctly – you can now get an official qualification in your favourite spirit. We were lucky enough to be invited along to find out what it takes to become a qualified gin expert.
Not only do the Edinburgh Whisky Academy offer a one day diploma in all things gin, but they also run a half-day Gin Botanicals Workshop at the Secret Herb Garden just outside Edinburgh, where you can meet and learn about all of the glorious herbs and spices that go into a bottle of gin. We've covered it in a separate article, so click here if you're keen to learn more.
---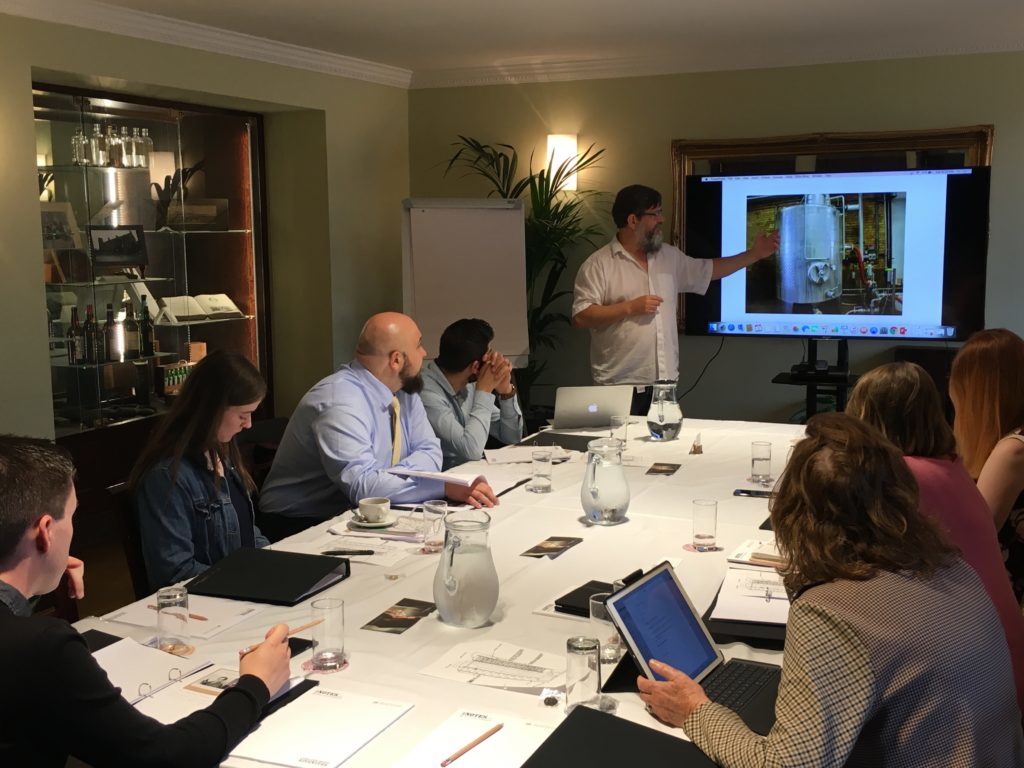 Before I tell you about the awesome day I had at the Edinburgh Whisky Academy, there's probably a few key things you should know about the Gin Diploma.
First of all, the diploma is accredited by the Scottish Qualifications Authority. Sound familiar? It should do, as they're the main qualifications authority in Scotland, managing everything from National 1-5, Scottish Highers and college courses. That means that the Edinburgh Whisky Academy's Diploma in Gin is an official qualification that can be used on your CV. This is a world first for gin lovers.
Second of all, the Diploma is completely independent from brand influence. The Academy does not produce gin, so the course is purely aimed at educating you about gin – not trying to sell you a product at the end.
Part of the Diploma in Gin is home-based so before you arrive at Edinburgh Whisky Academy, you are sent out a package of pre-course reading materials. This includes notes on the history of gin, the gin industry and the definition & styles of gin. To anyone taking part, I would definitely recommend studying these beforehand as they compromise a large part of the exam!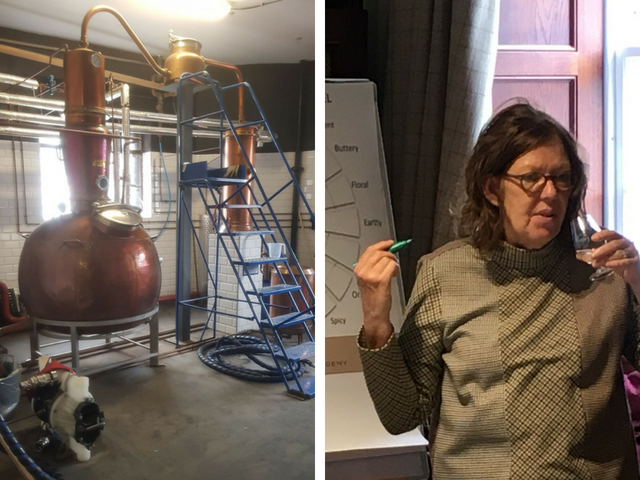 The day itself  started off with a lesson on gin from the fabulous Geraldine Coates of Gin Time, a leading expert in all things gin. She explained to us in detail how the gin industry and distilling process works, with a few anecdotes of her own thrown in for good measure!
To see this lesson put into practise, we were whisked away to Edinburgh Gin for an exclusive tour of their distillery, which is currently not open to the public. The distiller there was really interesting and clearly very passionate about his craft. It was also pretty exciting to be allowed into a distillery that is usually closed off to anyone but the Edinburgh Gin team.
Next on the agenda was a talk from guest speaker Jamie Baxter. Jamie has been involved in the setup of close to 20 distilleries and has bucket-loads of wisdom on the subject of gin. I could have listened to Jamie for hours but, it's probably worth noting that this slot will be filled with a different speaker for each session, so no two diplomas will be the same!
Next came the moment we had all been waiting for: the gin tasting. Lead by Geraldine, we blind-tasted four gins – noting down key elements from each on a flavour-wheel. The gins we tested were Edinburgh Gin, Tanqueray, Caorunn and Plymouth Gin – all of which were not only very tasty but had distinct flavour profiles. The gins featured in the tasting will also change for each Diploma session.
Finally it was time for the exam, where we put everything we had learnt throughout the day into practise. At this point, I was very glad that I had studied the pre-reading materials because if I hadn't I would have had no chance. We will hear whether we passed or failed in approximately 10 days from taking the exam, so fingers crossed…
The day ended, as it should, with a selection of celebratory gin cocktails. We were served a classic G&T, a negroni and a bee's knees – expertly mixed by the team at the Sheraton Grand Edinburgh. The perfect end to a perfect day.
---
Overall, Edinburgh Whisky Academy's Diploma in Gin was an amazing experience. Not only did I learn loads about my favourite tipple but also met a fantastic group of like-minded individuals. The diploma is aimed at gin enthusiasts, bloggers, bartenders or anyone working in the industry or looking to learn more about gin. However, I would certainly recommend the course to any gin lover visiting Edinburgh. Find out more and book your spot here.
Don't forget – check back early next week to here more about the Day two: Edinburgh Whisky Academy's Gin Botanicals Workshop at the Secret Herb Garden.
---
Follow us on Facebook, on Twitter @theginkin, or on Instagram at @theginkin. If you have a story suggestion email editor@theginkin.com