There's nothing more refreshing than sipping a cool gin and tonic on a hot summer's day. But why not take it up a notch?
Many of our major supermarkets here in the UK, including Sainsbury's and Aldi, have released gin ice lollies and ice creams ready for the hot weather. We can't think of a better way to cool down when the weather gets warm than indulging in a frozen gin treat.
Here's our list of the best G&T ice creams and gin ice lollies, most of which you can pick up for under a fiver. Don't want to pay? Scroll to the bottom for our recipe for gin ice lollies with a mojito twist!
Sainsbury's Gin & Tonic Alcoholic Sorbet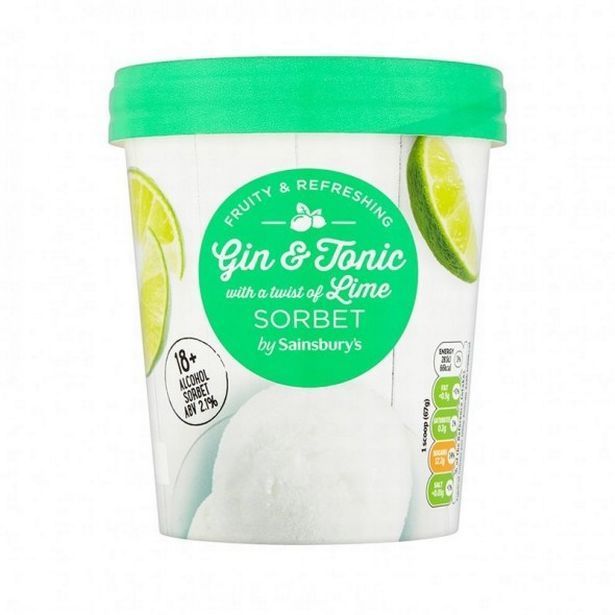 Sainsbury's Gin & Tonic sorbet is the latest frozen gin dessert to hit the market and has been causing quite a stir online over the past week or so. Super refreshing and full of lime zestiness, this sorbet comes in at a very acceptable £2 per tub.
Sainsbury's sorbet does contain alcohol with an ABV of 2.1%, so this one is for adults only. As if this wasn't great enough already, one scoop of the stuff contains only 66 calories – if that isn't an excuse to indulge then we don't know what is!
Pick up a tub at Sainbury's online or in store for £2 (now on sale for £1).
Aldi's Gin & Tonic Popsicle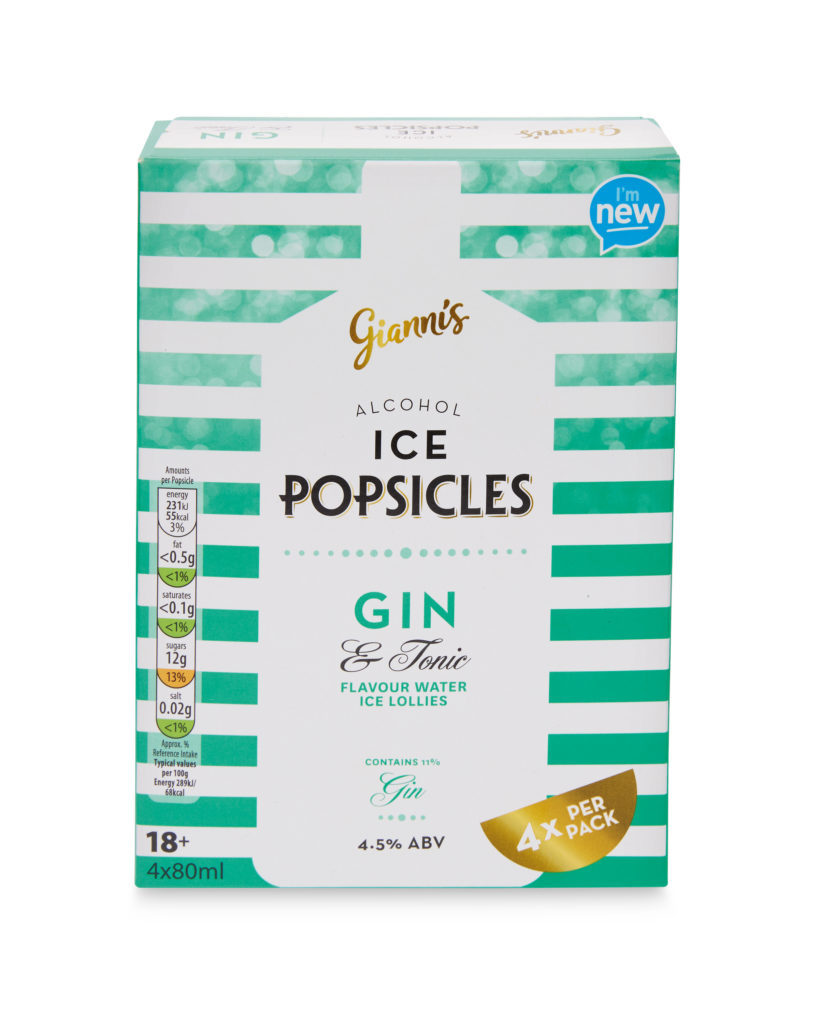 We covered Aldi's own gin lollies a while back and they've been a firm favourite among Gin Kin readers ever since. These babies pack a punch at 4.5% ABV and are the perfect summer pick me up for over 18s.  At just £1.99 for four, Aldi's Gin and Tonic Popsicles are an absolute steal and also come in a delightful Prosecco and Peach Bellini flavour.
Grab a pack for yourself online or in store at Aldi.
Jude's Gin & Tonic Dairy Ice Cream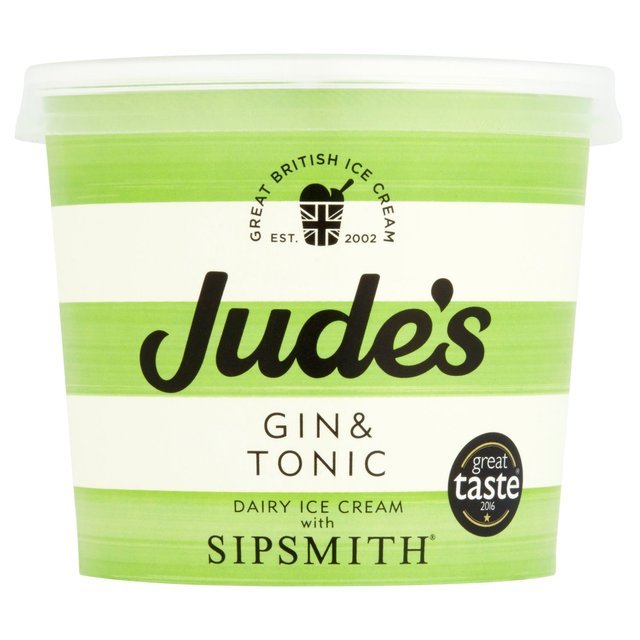 This Gin & Tonic Ice Cream is creamy, delicious and made with one of our favourite gins: Sipsmith. Jude's is made in Hampshire by a local family, so you know that it's been crafted with love. You can pick up a 100ml tub of this frozen delight for a cheeky £1 (usually £1.85) right now on Ocado, making it the cheapest on our list. This would be fabulous on its own but even better served with a slice of our Darnley's Gin & Lemon Drizzle Cake.
Jude's gin and tonic ice cream is available at Ocado. 
Speakeasy Ramos Gin Ice Cream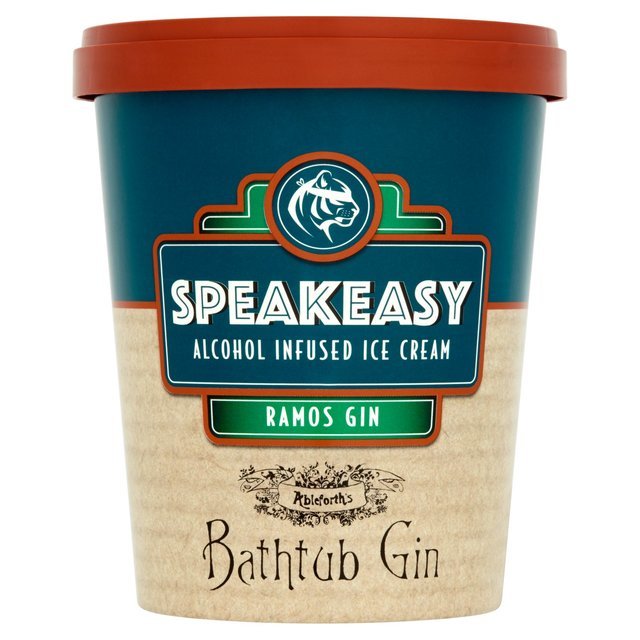 Speakeasy's Ramos Gin Ice Cream is based on the Ramos gin cocktail, which is made with cream, lemon & lime juice and gin.  Infused with Ableforth's Bathtub Gin, this tub is delectably creamy and full of citrus zing – with a little hint of alcohol shining through. A little pricier than the other options, Ramos Gin Ice Cream comes in at £5.99 but we would say it's definitely worth the extra pennies!
Ramos Gin Ice Cream is available at Ocado for £5.99.
The Gin Kin's Gin Lollies with a Mojito twist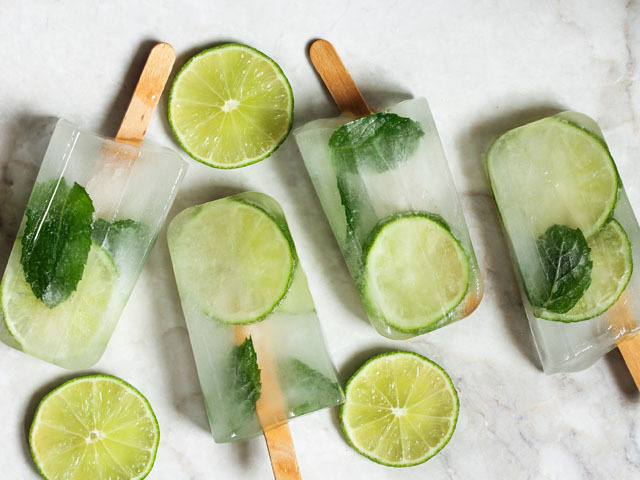 While all of the options above are excellent choices, sometimes you just can't be bothered to go to the shop. Our gin lollies are made from ingredients that most gin lovers will have lying around the house and are very quick and easy to make. You will need:
100g caster sugar
75ml gin
225ml tonic water (optional)
Juice of 3-4 limes
6-12 slices of fresh lime
12-18 fresh mint leaves
For full method and instructions, check out the full article here.