We knew it was only a matter of time. Following the release of 3 Pugs' new Bubblegum Gin Liqueur, a new company has stepped forward to satisfy our childhood dreams and light up the internet once again.
Sweet Little Gin may be new but this weekend saw their liqueurs sell out in two places: in local shop Bartons Wine and Spirits, and online at Ginspiration.co.uk.
The range of sweet treats are small in stature but their influence over social media has been mighty. Shared over Facebook 11,000 times and commented on just over 9,000 times, these little liqueurs have proved quite a match for the local spirits shop based in Wigan, who currently don't sell online.
Some gin lovers have even been prepared to travel across the country to get their hands on the childhood-inspired flavours, while Ginspiration have also seen their stocks deplete in a matter of days.
In particular, the Hubba Bubba Gin Liqueur has taken the internet by storm, followed by Fruit Salad and Jammy Dodger flavour. There's even Custard Cream and Cherry Bakewell, for those who fancy their drinks inspired by their favourite tea companion.
Of course, low-alcohol, sweet gin liqueurs have been making waves for a long time now causing all sorts of debate in the gin world.
For the record, these liqueurs are said to contain gin's essential ingredient, juniper, but their crazy flavours are sure to raise more than their fair share of eyebrows in the industry.
Lovers of all things nostalgic, however, are sure to be delighted. We ourselves can't help but see Polly Pocket style design and recall just how it felt to blow a bubble or two out of a sweet packet.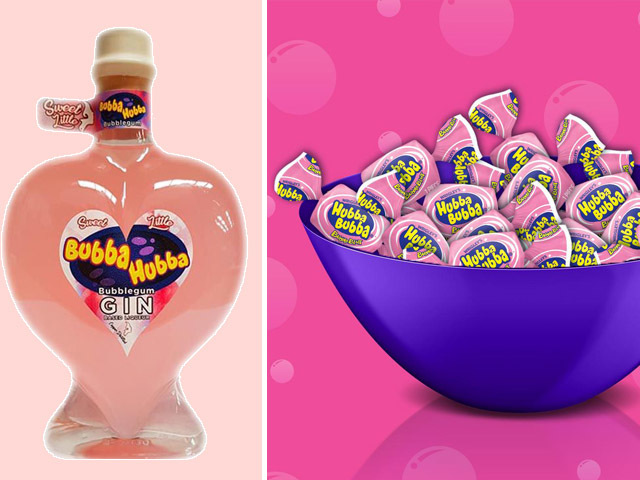 You won't want these anywhere near your kids, however. At 18% ABV, they're strictly for adults; a fun sweet treat that'll add new flavour dimensions to lemonade, tonic waters, Prosecco, or even, sampled neat.
If you fancy getting your hands on them, we've been informed by Ginspiration that they will restocking as early as tomorrow (31 July), while Bartons Wine and Spirits have also stated they will bring them back this week.
Keep your eyes locked on the prize!
Sweet Little Gin Liqueurs are available from 31 July over for £19.99 over at Ginspiration. 
---
Follow us on Facebook, on Twitter @theginkin, or on Instagram at @theginkin. If you have a story suggestion email editor@theginkin.com
---
More from The Gin Kin: