Deliciously refreshing, here's a London Dry that delivers affordable quality in elegant packaging.
---
A little bit of background
You might not realise it but there sure is a furious gin debate out there. In amongst the praise of innovation in gin, comes worries that basics in gin making is being ignored and the industry is giving way to mass-produced, tasteless and cheap spirits.
In many ways, Bimber Distillery aims to be the counteract to this. Launched in January 2018, Bimber Distillery looks to offer the buyer a premium, authentic spirit with a unique taste. The emphasis is on locality, the best ingredients from all over England, and honest pricing.
The packaging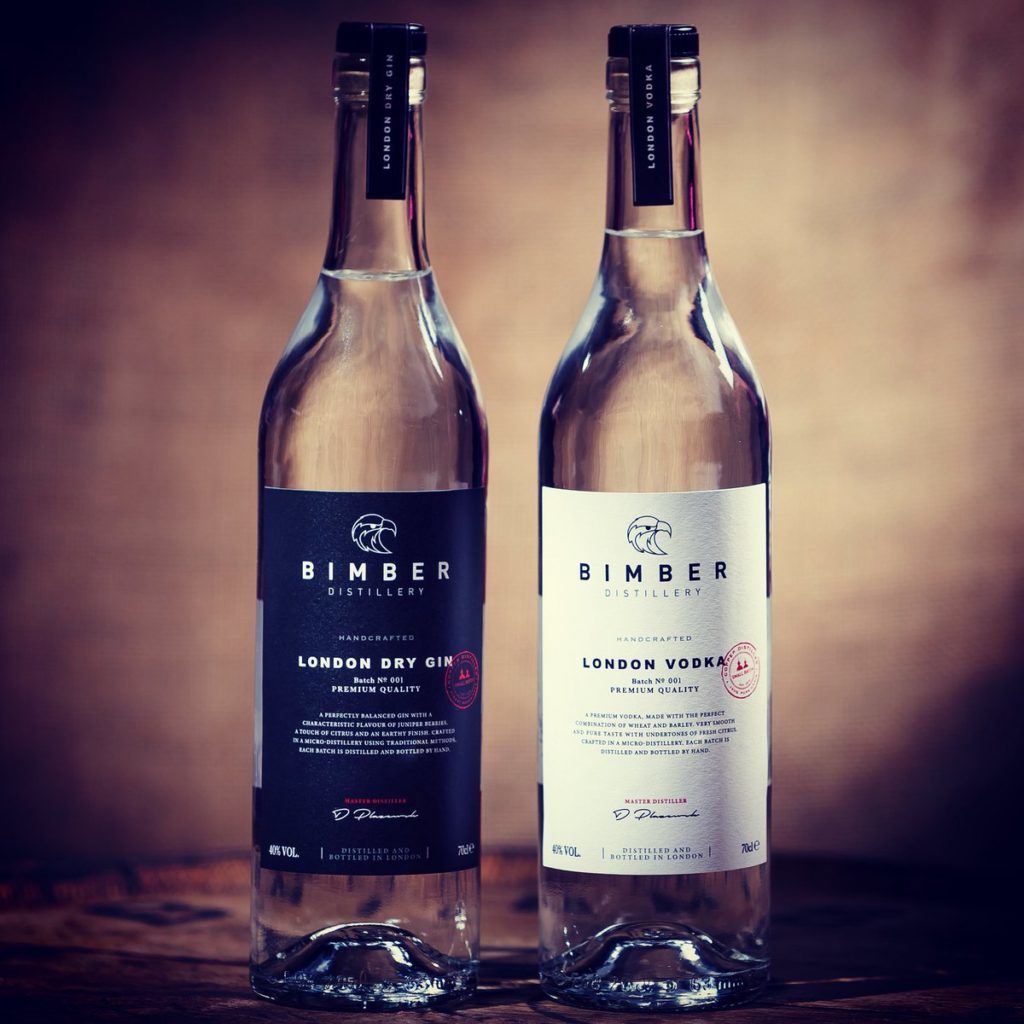 You could almost mistake Bimber for a classy white wine bottle. Its tall, clear glass design is complimented by sleek yet minimalistic labelling. It even has its very own subtle cork tucked underneath the lid.
What strikes you immediately is that there's no over the top gimmick and no fancy flavour here. It states in clean white lettering that it's a London Dry Gin and it exudes a lovely simple elegance.
On the Nose
Straight from the bottle, Bimber has an almost woody scent to it that turns citrusy once poured into a glass with tonic. Surprisingly, its juniper scent is not as initially strong as you might expect. Even when a mixer is added, it's not overpowering. The gin smells refreshing and inviting.
Straight
Tasted straight, Bimber actually gives you a great walloping hit of juniper, but there's also a gentle citrus caress beneath that power. It warms the chest but also leaves your palate feeling delightfully refreshed.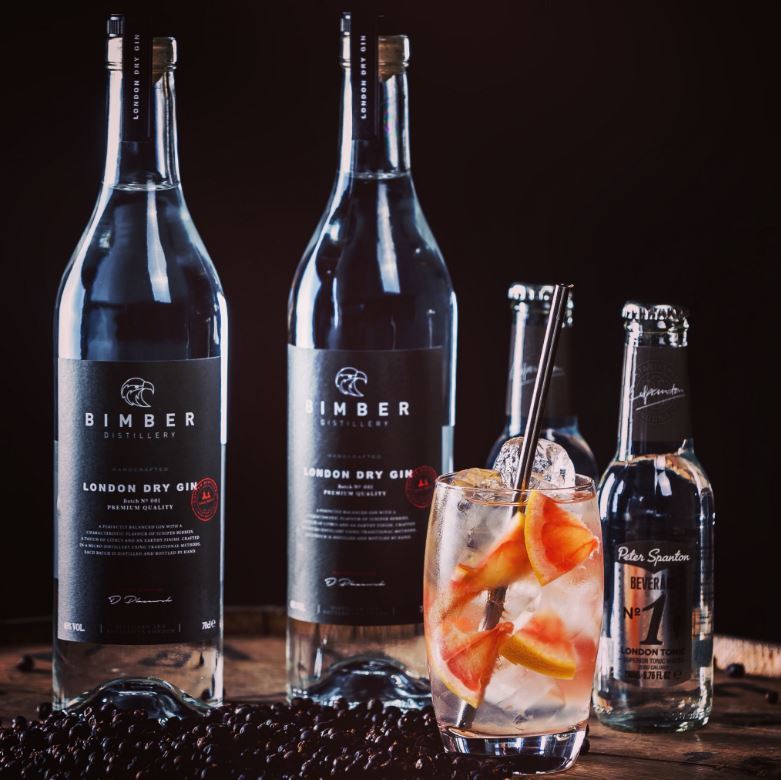 With Tonic
Paired with a premium tonic water, Bimber is deliciously bright and citrusy in nature. The juniper and citrus notes blend beautifully together: it's neither juniper heavy or lacking but a finely tuned balance.
The overall taste is light, refreshing and zingy. It could almost be the gin equivalent of sipping on a lemon Refreshers bar: a little fizzy and citrusy, with a pleasant bitterness from juniper.
Lasting impressions
Bimber London Dry Gin is without doubt a deliciously balanced gin. Its pleasant citrus notes make it easy on the palate and its elegant bottling makes you feel as if you are enjoying a 3-course meal in the finest restaurant.
It's impressive for a brand that have focused on savings via the cost of the bottle, cork and labels to ensure an honest price point for the consumer.
Is it a gin that makes you do a double take? Not necessarily but it delivers what counts: fantastic quality that will most certainly have you reaching for another glass.
Bimber London Dry is available now for £20.95 from The Bimber Distillery Shop. 
---
From Opihr to Darnley's, find more gin reviews with The Gin Kin.