If you've ever turned up at a party in exactly the same outfit as someone else, then imagine how supermarket giants Asda and Aldi are feeling.
Who knew the fierce competition between supermarkets could be so perfectly illustrated by… gingerbread gin?
Fresh from Aldi's reveal that they will be releasing a "UK supermarket first" with Gingerbread Gin Liqueur, a new glittery competitor has emerged.
Asda have also dropped their very own take on the festive treat… with added sparkle.
This Extra Special Gingerbread Gin Liqueur comes with pearlescent edible glitter and is crafted with ginger and cinnamon for a "delightful seasonal sip."
Dubbed as "the perfect way to add a touch of sparkle to cocktails whilst snuggled-up at home," this new liqueur is also cited as the ideal addition to sparkling wine.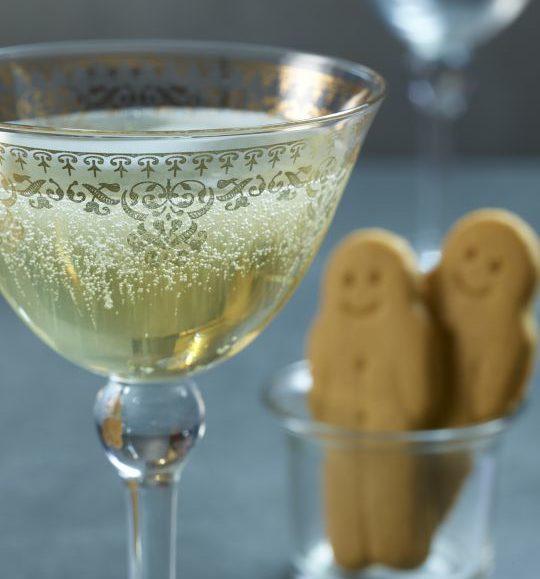 Of course, it comes as no surprise that either wine and gin or shimmer gin is considered 'on-trend.'
Much to the despair of some gin lovers who wish for focus on quality, juniper-led gin, gin liqueurs – especially with added shimmer – have been making waves for some time now.
For others, however, the addition of flavoured gin and gin liqueurs has greatly diversified innovation in the industry.
Fortunately, we are pleased to say this liqueur builds on Asda's Extra Special Triple Distilled Premium Gin.
To serve, simply pop it over ice, with some tonic or add to a glass of fizz.
Asda Gingerbread Gin (50cl) is available now for £12.
---
Like us on Facebook, follow us on Twitter @theginkin, or on Instagram at @theginkin. If you have a story suggestion email editor@theginkin.com
---
More from The Gin Kin: