Think "autumn" and we wouldn't blame you if you immediately think of rhubarb and apple crumble. As soon as a new season arrives, our taste in culinary treats changes. Good news is the gin world also takes note.
If you've not already tucked into Rhubarb Crumble Gin, or cracked open the Bramble Gin Liqueur, then does Chase Distillery have the gin for you.
Say hello to 'Chase Apple and Rhubarb Gin', a delicious addition to the distillery's stellar line-up.
This top tipple blends the award-winning Chase GB Gin with freshly pressed rhubarb and Bramley apple juice straight from their own farm.
It pairs perfectly as an alternative G&T, with fresh notes of sweet rhubarb and tangy apple, or use it to create some fabulous autumn cocktails.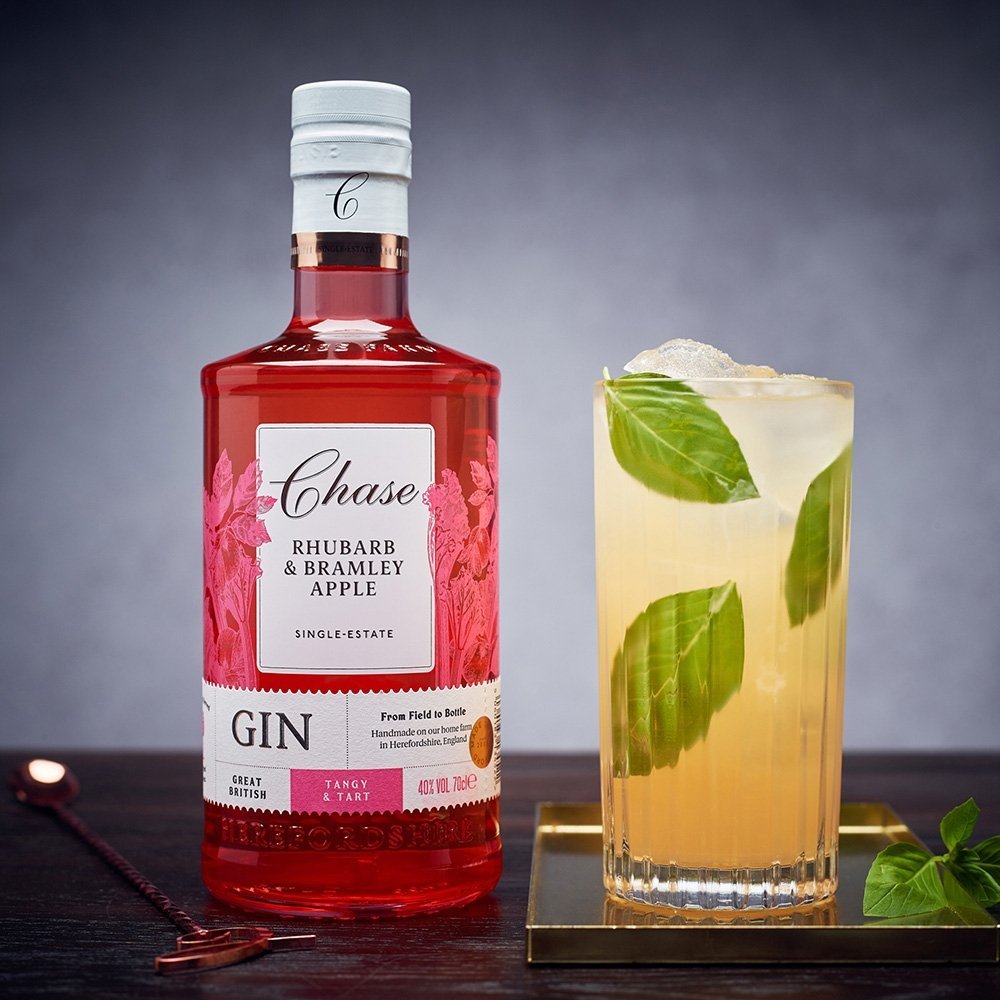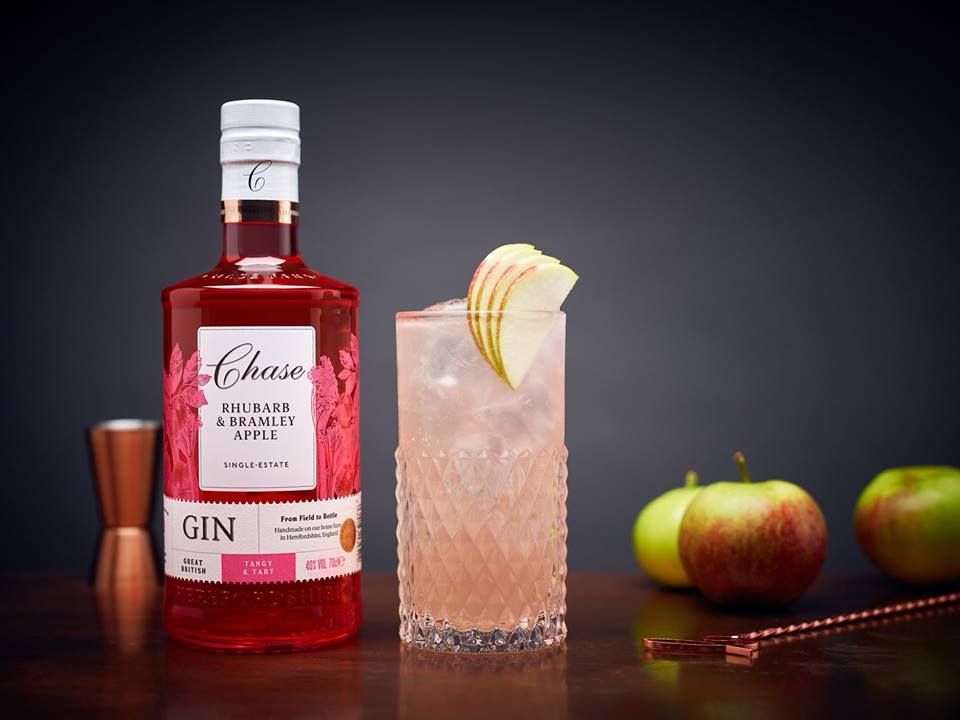 Chase recommend you enjoy it in a Collins with some cloudy apple juice, fresh lime, and a dash of soda. Don't forget to add in some fresh basil leaves!
However, you can also create a delicious Classic Rickey with a twist. Just combine 50ml of Chase Rhubarb & Bramley Apple Gin with 20ml lemon juice and 10ml sugar syrup, then top with soda.
Finally, be sure to add a little apple fan for the perfect garnish.
With its perfect seasonal blend, and tangy tart taste, this little gem is just so perfect for autumnal sipping!
Chase Apple & Rhubarb Gin (70cl) is available to buy now from 31Dover for £34.45
---
Like 'The Gin Kin' on Facebook, follow us on Twitter @theginkin, or on Instagram at @theginkin.
---
More from The Gin Kin: