Last year Edinburgh Cocktail Weekend was so bangin' that a few bars ran out of their signature cocktails.
As it happens, Edinburgh Cocktail Weekend is becoming Edinburgh Cocktail Week. Woohoo!
Block out Monday 15th October to Sunday 21st October for the week long gin fest. Over 80 of Edinburgh's best cocktail bars will be back again to dazzle you with the tastiest cocktails this side of the border.
Wristbands are already available online for weekday (£6), weekend (£8) and week long (£13.50) access. Look out for the full line up of bars and brands involved this autumn.
While the inaugural event last October saw an incredible 8,000 ginthusiasts flock to the capital, this year it's set to be an even grander affair.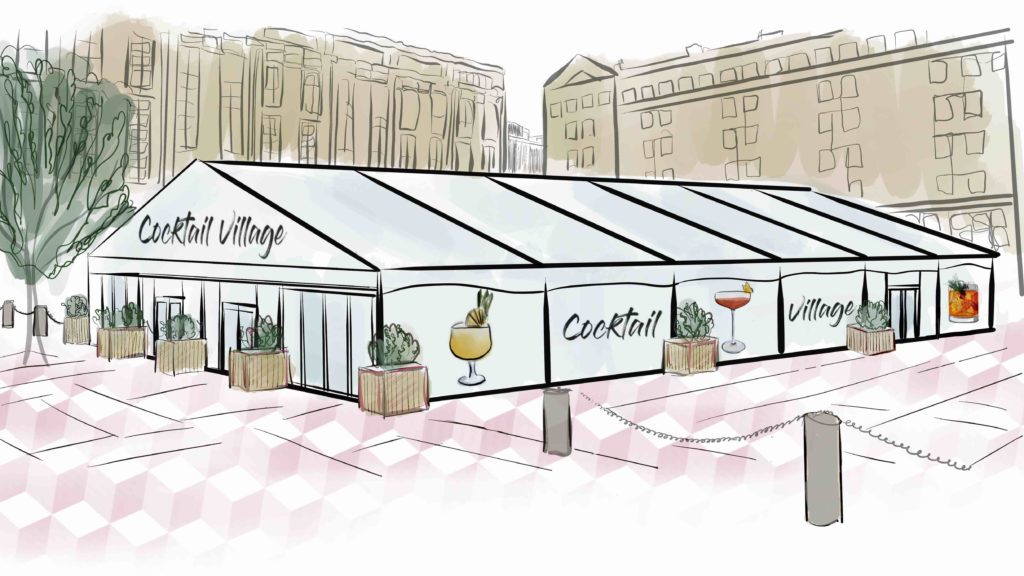 Expect a Cocktail Village at Festival Square, which is free to enter with a wristband.
Enclosed within a marquee, this brand new addition will act as the social hub of the week-long cocktail celebrations, where attendees can meet up with friends and catch up over £4 cocktails from 15 pop-up bars.
There's also a very special 'Golden Ticket' themed bar from The Pop Up Geeks. For those who formerly attended the Harry Potter bar, you'll know exactly what kind of crazy cocktails to expect!
As well as lots of cocktails to try, there will also be live music, DJs and drop-in style masterclasses and tastings to keep festivalgoers entertained.
Don't forget to pop into the 'The Secret Spirits Study' pop-up hosted by Wemyss Malts and Darnley's Gin, while Pickering's Gin will be showing you how to create fabulous cocktails at home!
Wristbands are available online now at Edinburgh Cocktail Week:
Weekday Wristband, £6 (valid Monday – Friday)
Weekend Wristband, £8 (valid Saturday & Sunday)
Week-long Wristband, £13.50 (valid Monday – Sunday)
---
More on Edinburgh Cocktail Week (and UK gin festivals!)