If you haven't sampled Japanese gins, or Japanese inspired gins, then hopefully our list will help you take the plunge and taste some of these superb alternative gins.
As the gin industry continues to grow globally, Japanese distillers have entered into the gin arena in a big way. They have brought some unique and interesting offerings to the gin table – all distilled and produced with a very 'Japanese' approach.
In 2016, the Kyoto distillery was the first to develop Japan's first artisanal gin – the Ki No Bi. This gin incorporated locally sourced ingredients from the surrounding the Kyoto region.
In a non-traditional method of production, the botanicals were distilled separately before blending them together and ultimately creating an award winning gin.
Here are six of the best Japanese craft gins currently on offer that we recommend you taste.
Best Japanese Gin
Cambridge Distillery Japanese Gin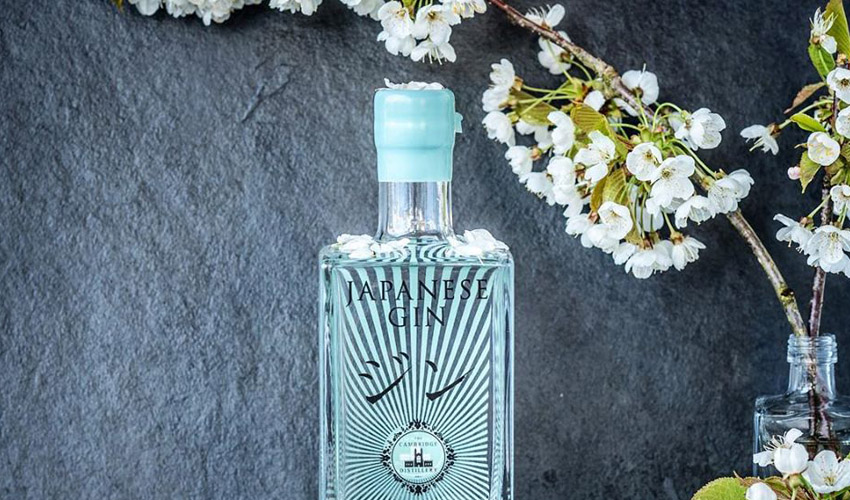 Cambridge Distillery's Japanese Gin is the world's first gin to focus solely on Japanese botanicals.
Included are shiso leaf, sesame seeds, sansho pepper and yuzu. Have you ever seen a more exotic botanical list than that?
Cambridge Distillery's Master Distiller William Lowe became enamoured with these exciting and unusual flavours, which were only accessible because of their low-temperature distillation processes.
£65, The Gin Kin Shop. 70cl, 42% ABV.
---
Nikka Coffey Gin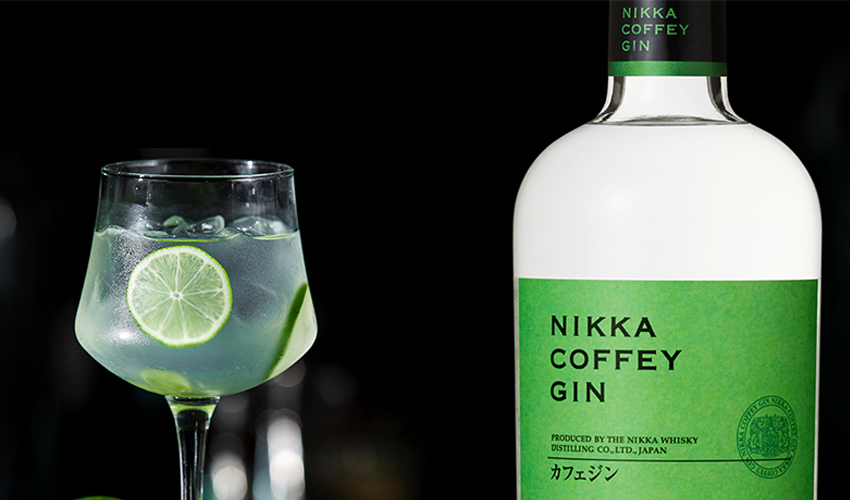 Nikka Coffey Gin, is produced by the popular whiskey manufacturer, Nikki. Their Miyagikyo distillery blends 11 traditional botanicals to create a complex bright and zesty flavour.
Coffey Gin features ingredients like amanatsu, yuzu and sansho pepper from Japan. Other botanicals such as coriander, citrus peels and apple juice combine to produce a unique gin taste.
Try it in a Negroni to let your senses run wild.
£44.90, Master of Malt, 70cl, 47% ABV.
---
Sakurao Limited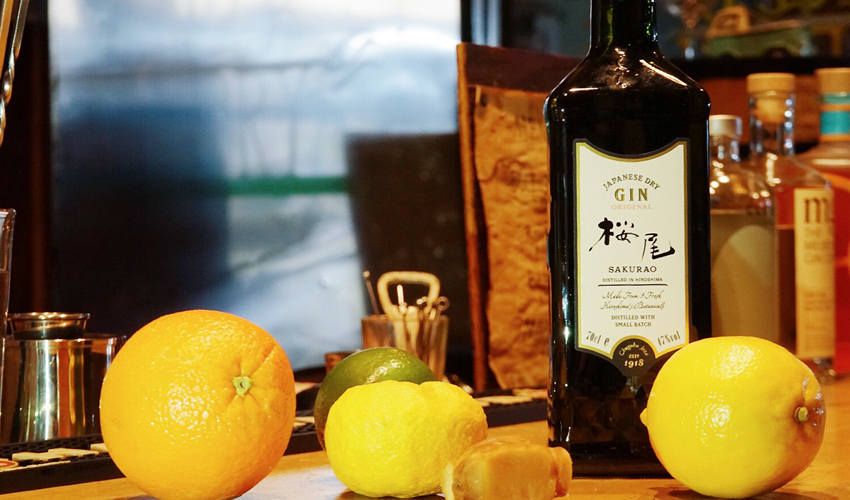 This craft gin has 9 botanicals, including fresh citrus from Hiroshima, and is distilled using a combination of steeping and vapor methods.
The fusion of a citrus-like aroma with the traditional taste of gin is the most distinctive feature of this original gin concept.
£47.30, Master of Malt. 70cl, 40% ABV.
---
Ki No Bi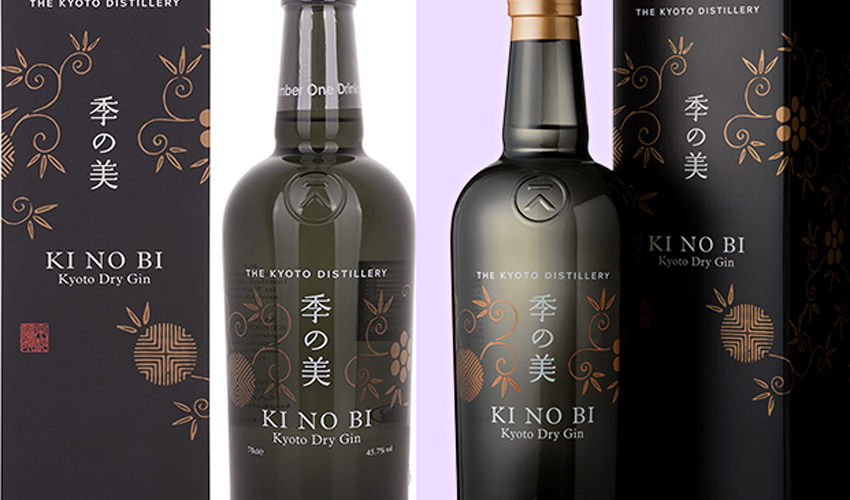 Ki No Bi gin is the OG of Japanese gins.
Produced by The Kyoto distillery, Ki No Bi, translates to "Beauty of the Seasons".  It's made using a rice spirit base and a non-traditional distilling process which blends a selection of locally sourced botanicals.
Yuzu, hinoki wood chips, bamboo leaves, green sansho and gyokuro tea, along with typical gin ingredients, are split into six flavour groups (Base, Citrus, Tea, Spice, Fruity & Floral and Herbal).
Each is distilled individually before being blended together to create the gin.
A very technical and original approach to distilling gin.
£44.89, Amazon. 70cl, 45.7% ABV.
---
Benizakura 9148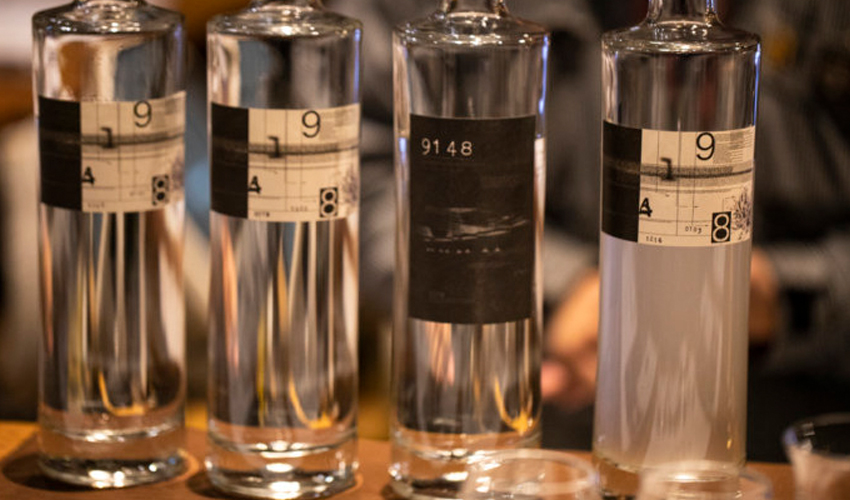 A World Gin Awards 2019 Gold Medal winner, 9148 Gin is the first release from the new Benizakura gin distillery on the island of Hokkaido in the north of Japan.
The distillery is named after a stunning local park and the gin is created using some of the finest and locally sourced botanicals. It contains a fantastic range of flavours including floral notes balanced with juniper.
If you're keen to try this delightful gin, you'll have to be patient as it will take 7-10 days to ship from Japan.
£62.29, Dekanta. 70cl, 42% ABV.
---
Ki No Tea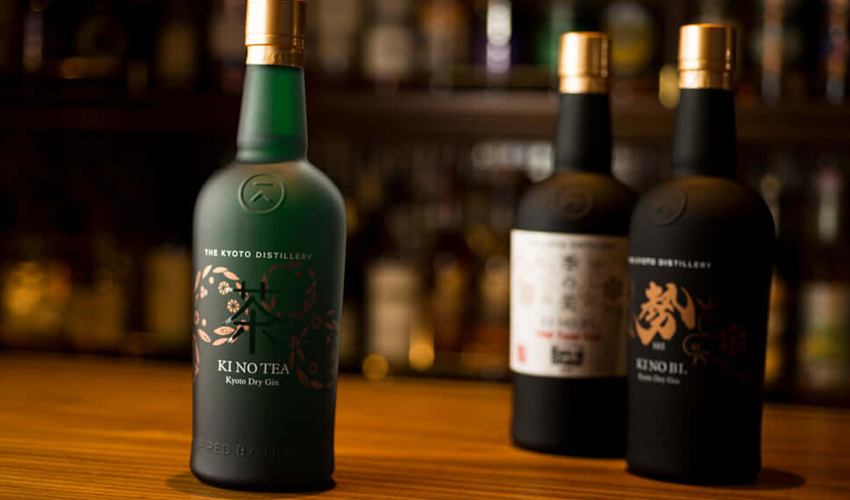 Hot on the heels of the Kyoto distillery's debut gin Ki No Bi, comes second release Ki No Tea. Gin and tea lovers across the world can rejoice as two of the nation's faves combine.
A carefully selected blend of teas, including Tencha and Gyokuro, have been added to the botanical recipe, imparting an intense aroma and depth of flavour.
A dignified gin that perfectly reflects Japanese culture.
£53.95, Master of Malt. 70cl, 45.1% ABV.
---
Roku Gin

Roku – meaning "six" in Japanese – gin blends six non-traditional gin ingredients with eight familiar ones to create an outstanding original gin taste.
Juniper berries coriander, angelica root, angelica seed, cardamon, cinnamon, bitter orange and lemon peel are combined with Cherry Blossoms and leaves, yazu, sansho, pepper and a variety of teas.
This signature drink is best served with ice, tonic and six slithers of fresh ginger.