With the seasons a-changing, it's time for our taste in gin cocktails to do a full 180. Of course, we fully encourage you to check out our perfect guide to summer cocktails too, but, now the leaves are officially falling, you might be in the mood for something a little different.
Presenting our top picks for the ultimate gin cocktails this autumn. From pumpkin to spice, blackcurrant to sloe berry, you're sure to find exactly what you love this fall.
Blackberry Smash, with Oliver Cromwell Dry Gin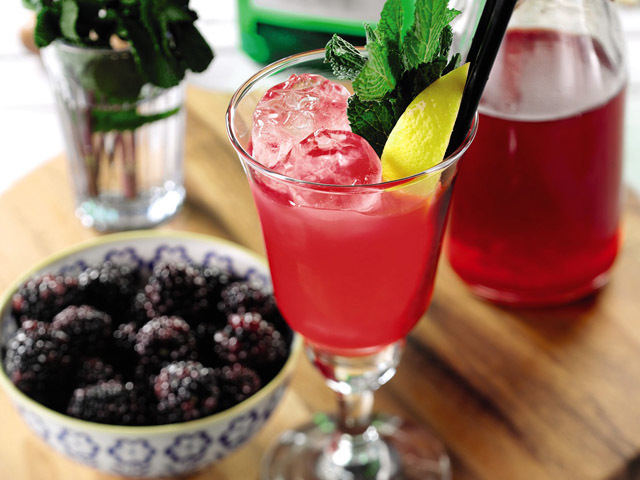 Ingredients
½ a cup of white sugar
½ a cup of hot water 10-12 blackberries
25ml fresh lemon juice
6 mint leaves
Sparkling water to top
Method
Fill a tall glass and a cocktail shaker with cubed ice.
To make blackberry syrup dissolve the white sugar in the hot water.
Once dissolved add in 10/12 blackberries and allow to cool down to room temperature before straining and chilling in the fridge.
Add 25ml of blackberry syrup and all ingredients (except the sparkling water) to the cocktail shaker.
Shake hard for ten seconds and then strain through a tea strainer into the ice-filled tall glass.
Slowly top with sparkling water.
---
Opihr Gin Signature Serve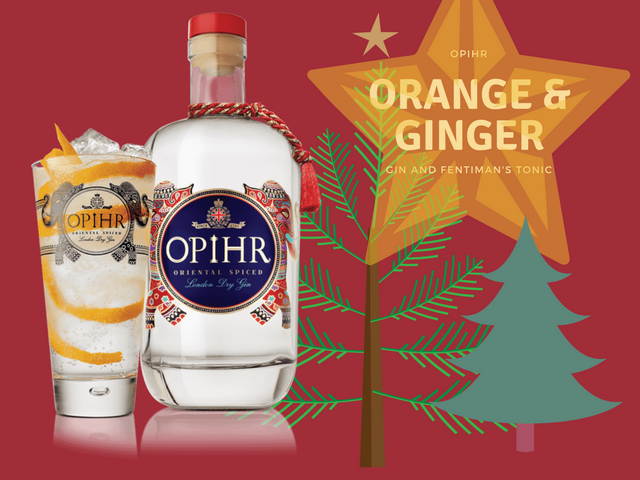 Ingredients
Fever-Tree Indian tonic
5cm thick slice of fresh ginger
Method
Pour 50ml of Opihr Oriental Spiced Gin into a glass with Fever-Tree Indian tonic, then garnish with fresh ginger.
---
The Rhubarb & Ginger, with Jawbox Gin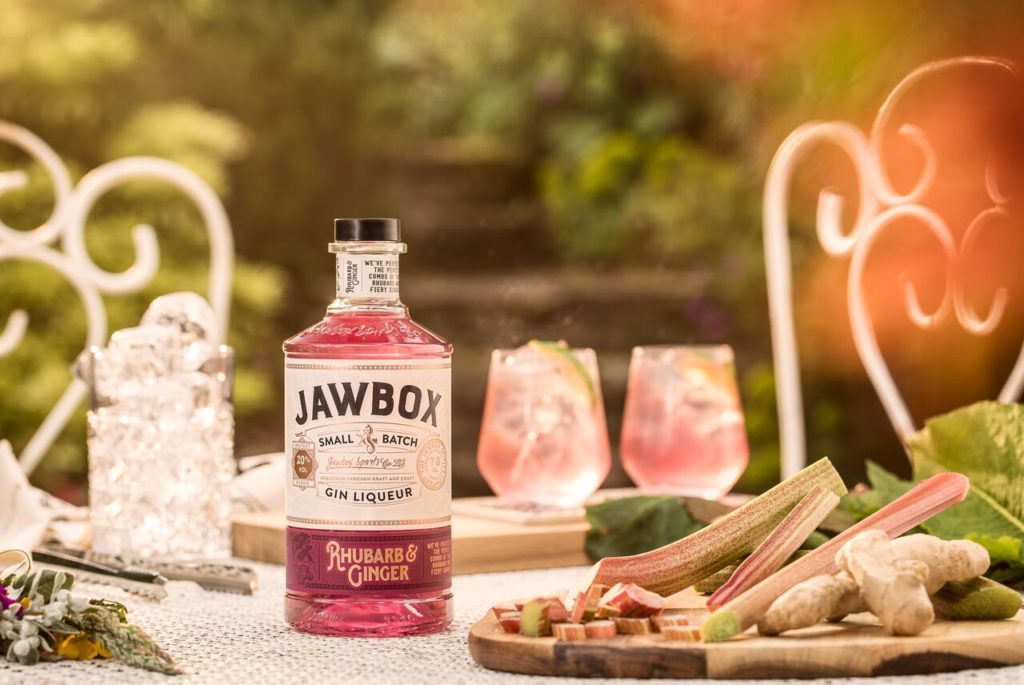 Ingredients
Method
Pour 50ml Jawbox Rhubarb and Ginger Gin Liqueur into an ice-filled glass.
Top up with 100ml of premium ginger ale.
Squeeze and drop in a wedge of lime.
---
The Black Forest, with spiced blackberry shrub and Gordon's Sloe Gin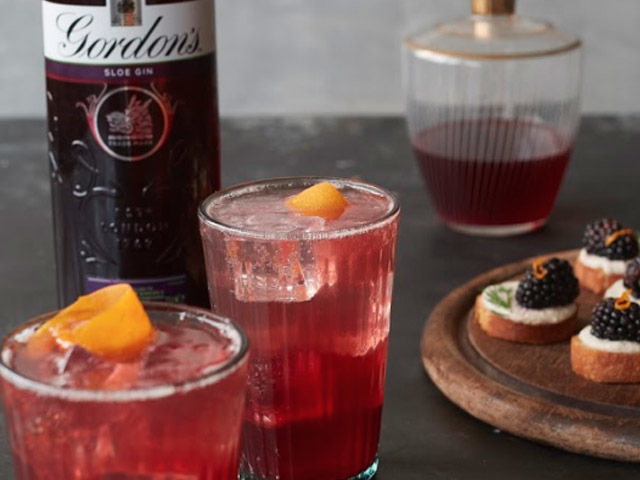 To make the spiced blackberry shrub
Makes: approx. 1 litre  | Prep: 3 days |  Cook: 5 minutes |  Equipment: Pan, Sieve, bottles
Ingredients:
600g blackberries
4 orange peel strips
1/2 tsp ground cinnamon
1/8 tsp chilli flakes
1 bay leaf
1/2 orange juice
250g caster sugar
250ml raw apple cider vinegar
Method:
Gently wash the blackberries and place into a large clean jar and add the caster sugar, the spices and the orange juice.
Secure a muslin square/cover over the opening of the jar. Place into the fridge and gently rock/shake daily for about 3-4 days until the sugar has dissolved.
Once the fruit has macerated after a few days place in a pan with the vinegar and gently bring to a very light simmer on a med/low heat for about 5 minutes, softening the fruit.
Cool the mixture to room temperature then strain through sieve into a jug, pushing it through with the back of a spoon.
Sieve the collected liquid again, this time using a piece of muslin over the sieve, to get a cleaner liquid.
Pour the shrub into a bottle, seal, label and store in the fridge.
Keeps in the fridge for up to 4 months.
The cocktail serve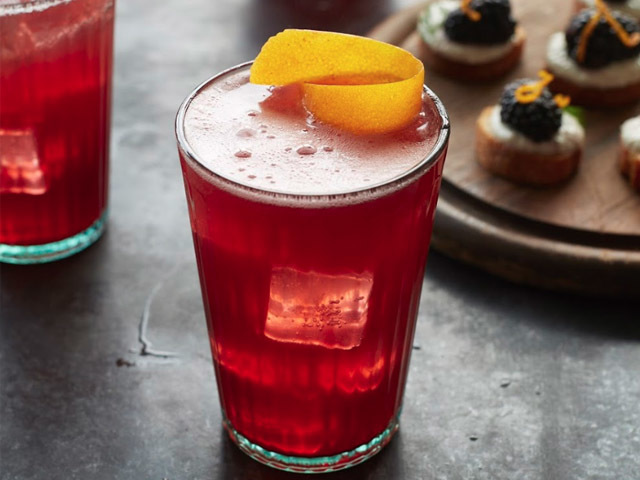 Makes: x2 | Serve: Tall glass 310ml, paper straw |  Equipment: Cocktail shaker | Prep: 5 minutes
Ingredients:
100ml Gordon's Sloe Gin [ 2.5 units]
100ml spiced blackberry shrub
50ml lemon juice
Lots of ice cubes
Soda water
Cinnamon sticks & orange peel (optional)
Method:
In a shaker add the gin, shrub, lemon juice and some ice. Shake for at least 1 minute.
Strain into 2 tall glasses filled with ice and top with soda water.
Garnish with cinnamon sticks & orange peel and a paper straw
---
Pumpkin Pie Martini, with Caorunn Gin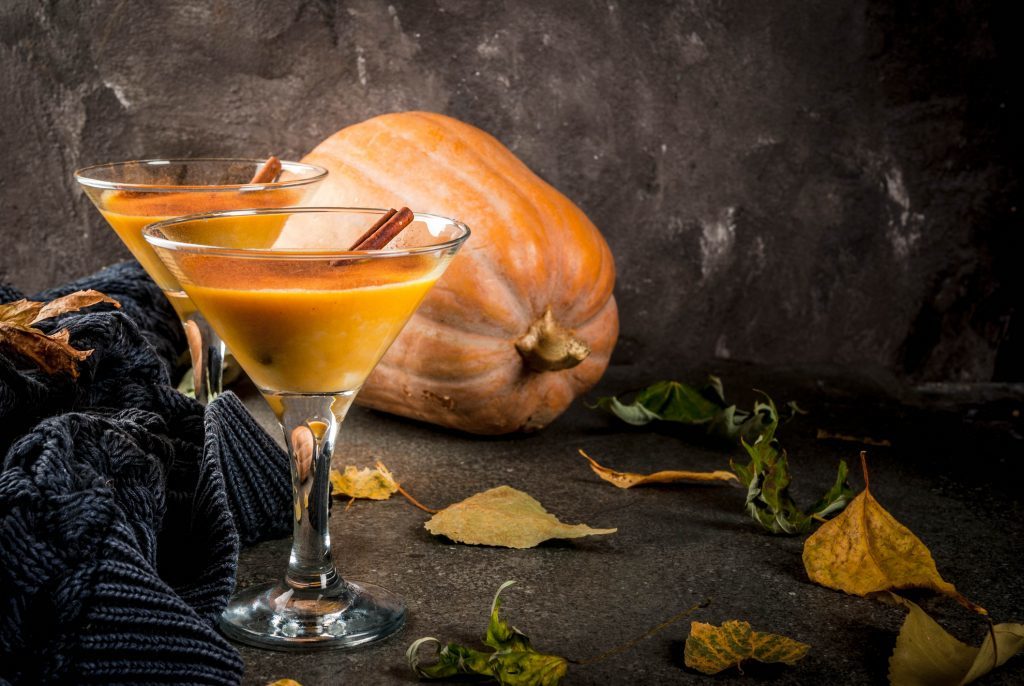 Ingredients:
50ml Caorunn Gin
25ml Pumpkin and Cinnamon Vanilla Syrup
20ml Lemon Juice
Method:
To make the pumpkin syrup, marinade cubed pumpkin in a container with agave or sugar syrup, vanilla pods and cinammon sticks. Muddle together to extract the water from the pumpkin, sieve and bottle.
To make the cocktail, add all ingredients to a Boston Glass, shake, and double strain. Garnish with a twisted vanilla pod in a Martini Glass.
---
Luminosity, with Durham Damson, Blackberry and Ginger Liqueur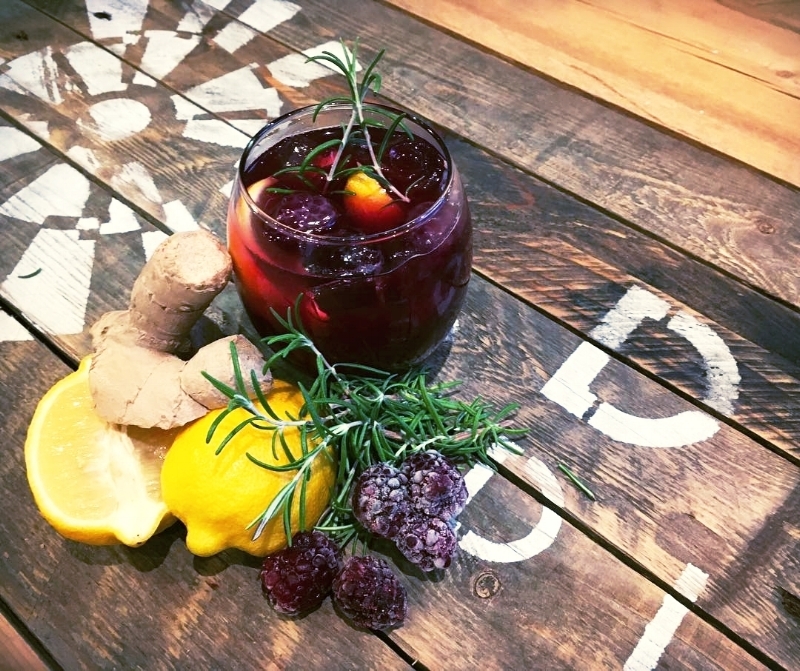 Ingredients:
140ml Fentimans Bitter lemonade
1 teaspoon of diced stem ginger
Sprig of rosemary
Fresh blackberries
1 lemon wedge
Ice
Method:
Muddle fresh blackberries, Durham Distillery Damson, Blackberry and Ginger Liqueur and stem ginger
Add ice and squeeze lemon wedge
Top with bitter lemonade and stir
Finish with fresh rosemary
---
A Knight Out, with Silent Pool Gin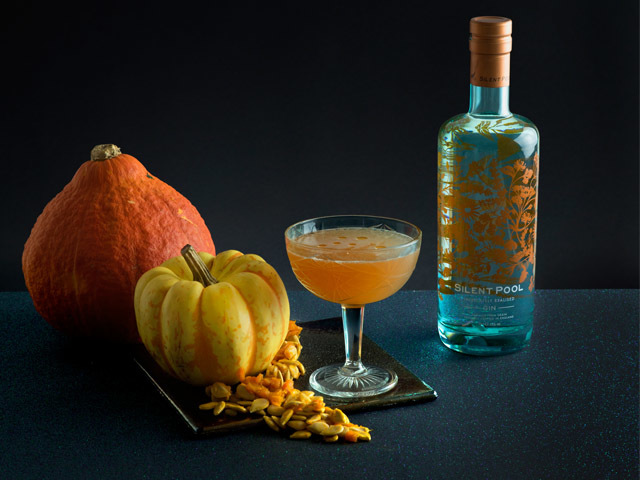 Ingredients
Method
Shake all ingredients together with cubed ice and double strain into a chilled cocktail glass
Garnish
With some scary stuff!
---
Langley's Old Tom Hot Toddy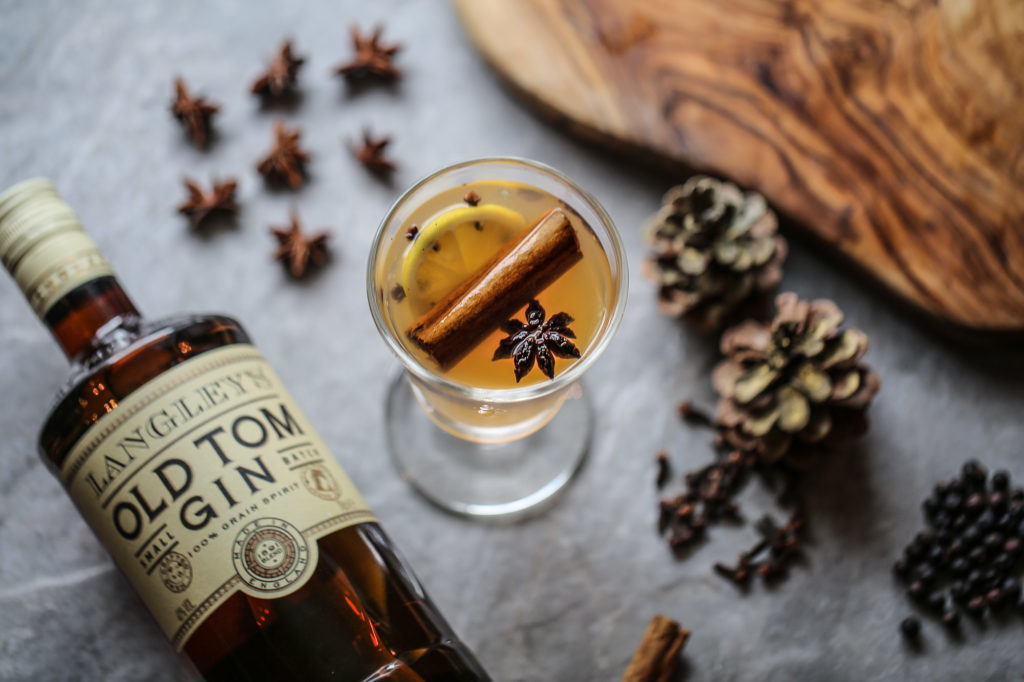 Ingredients:
30ml Lemon Juice
10ml Sugar syrup topped with boiling water
Honey
Star Anise, cinnamon stick and lemon wheel
Method:
Add 60ml Langley's Old Tom Gin, boiling water and sugar syrup to vessel.
Stir bar spoon of honey until dissolved.
Garnish with lemon wheel, cinnamon stick, and star anise.
---
Blackberry Prosecco Gin Shots, with Opies Blackberries in Gin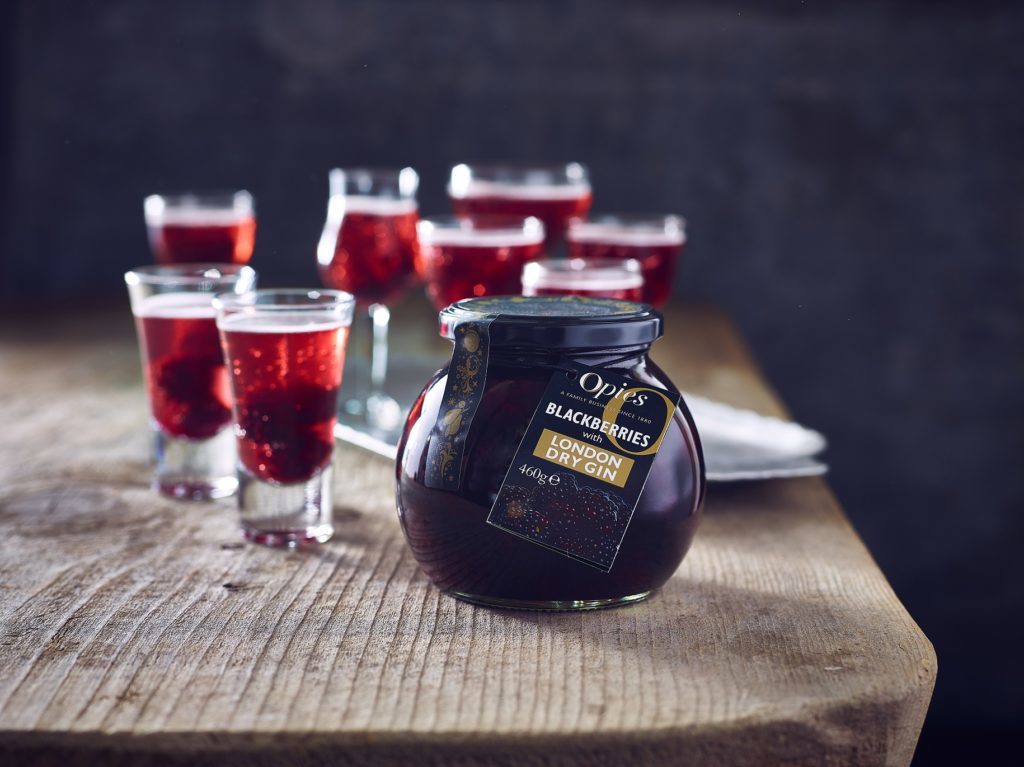 Ingredients
Method
Soak the gelatine in a little cold water.
Divide the Opies Blackberries in Gin equally between 8 shot glasses.
In a small pan gently heat 3 tbsps of water and caster sugar until dissolved
Squeeze water out of gelatine leaves and add to the pan, stir gently until dissolved, do not over-heat.
Put 100ml of reserved syrup into a jug, stir in mixture from the pan and top up with chilled Prosecco to the 400ml mark. Stir.
Pour into shot glasses and chill until set.
Hints and Tips: Use chilled Prosecco to make the jellies set quickly; you'll also find that some of the bubbles are captured.  Try using Opies Black Cherries in Kirsch as an alternative fruit.
---
 Gin and Ginger, with Darnley's London Dry Gin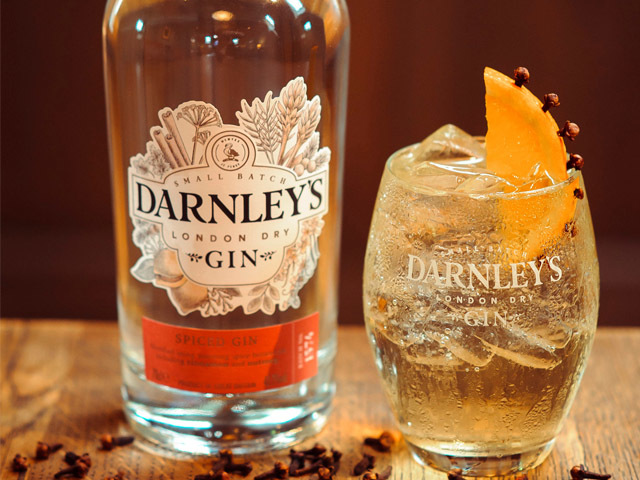 Ingredients 
Method
Build ingredients in a glass with cubed ice and serve with a slice of orange studded with cloves.
---
More from The Gin Kin: