As soon as gin o'clock arrives you know it's time to enjoy a delicious G&T and where better to enjoy one than right here in the UK?
British gin has been making waves at home and overseas for quite some time now. Most people may point to the success of Scottish gin, in particular, but in fact, that's only part of the picture.
You are now just as likely to enjoy a quality gin in a small town in Wales, for instance, than anywhere else.
If you really want to know which British gin to try, however, we've teamed up with UK distilleries this International Gin & Tonic Day to shout about their success. There's even a few tonic treats in store…
Black Powder Gin – Flintlock Navy Strength Gin, England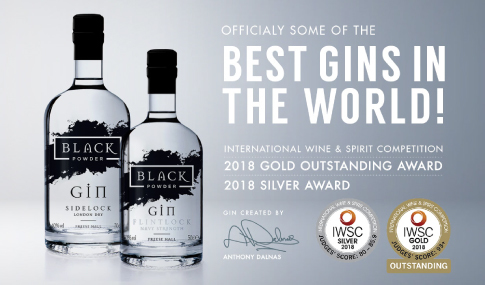 With over 25 unique gins in production, Black Powder offers a vast range of original products made in one of the smallest distilleries in the UK. Along with award-winning classic gins, they also produce a multitude of unique natural fruit gins and liqueurs to tantalise your taste-buds.
Traditional distillation and long steeping methods ensures the gin is quite literally bursting with genuine spirit.  Absolutely no artificial flavours, colourings or preservatives are used, just amazing quality ingredients sourced direct from the very best producers.
Buy Black Power Flintlock Navy Strength Gin
---
Aber Falls Distillery – Welsh Dry Gin, Wales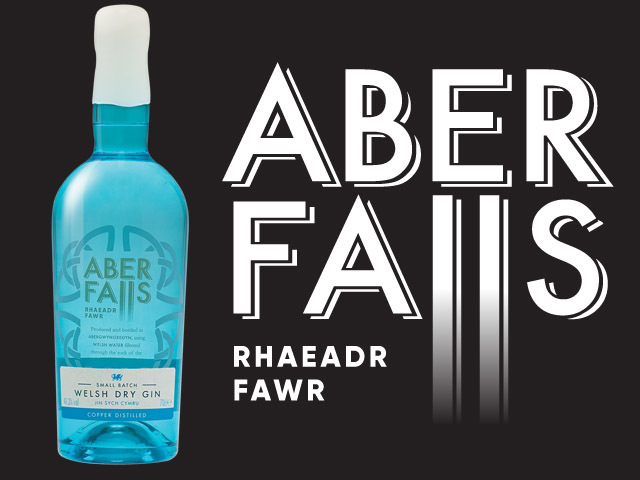 Welsh and proud, the Aber Falls distilling team scour North Wales' beautiful landscape for the locally-sourced botanicals that go into their outstanding liquids. The award-winning Welsh Dry Gin in the range is no exception to that rule.
Made using water from the Rhaeadr Fawr – the famous Aber Falls waterfall – this copper pot distilled spirit takes inspiration from a traditional London Dry Gin. Juniper and hints of grapefruit, lemon and orange results in a bright and fresh liquid with a subtly spicy and sweet finish.
---
Slingsby Gin, England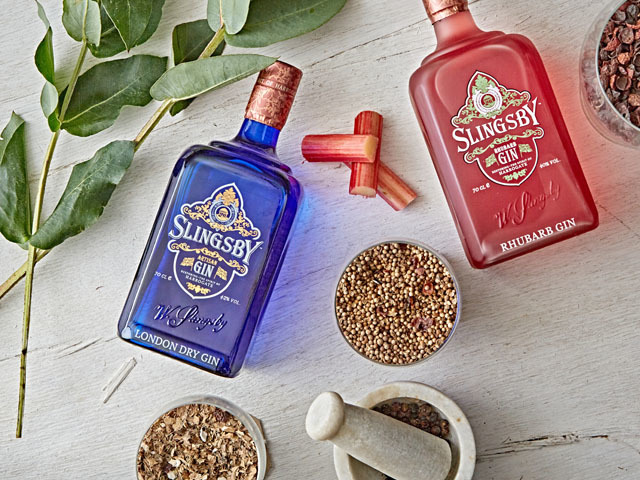 Named after William Slingsby, who in 1571 discovered the unique properties of the natural spring water in Harrogate, Slingsby Gin seeks to capture the 'Spirit of Harrogate' producing gins which are the essence of why people flocked to the Northern spa town of Harrogate, located in the beautiful green Yorkshire countryside centuries ago and still do so today.
Each of their gins use the finest pure grain spirit, locally sourced botanicals that are synonymous with the beautiful and restorative nature of the town including the likes of primrose, rosehip, milk thistle and Taylors of Harrogate green and jasmine tea and the world-famous Harrogate spring water. Their popular Yorkshire Rhubarb Gin uses rhubarb sourced from the famous 'Rhubarb Triangle' in Wakefield.
Since launching in 2015, Slingsby has gain recognition on global scale, receiving awards from around the world including San Francisco, New York, London and China.
Their store and experience located in the town has welcomed over 25,000 visitors since opening. Why not take a trip to Harrogate yourself and find out what they are all about? You can even master the art of distillation and make your very own bottle of gin on their new experience offering! Visit www.spiritofharrogate.co.uk/experiences/ to find out more information.
---
Orkney Gin Company – Orkney Gin, Scotland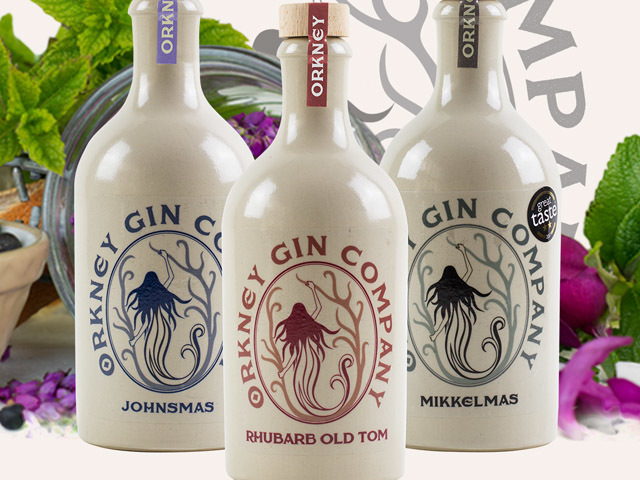 Orkney Gin Company draws inspiration from a rich history of island tradition and folklore. Their three award-winning gins are hand-crafted in ultra-small batches using seven times distilled premium grain spirit and a blend of the finest botanicals.
Sound fabulous? Great news is the distillery recently opened a new online shop so you don't have to go up North to get great quality gin.
---
Bramley & Gage – 6 O'Clock Gin, England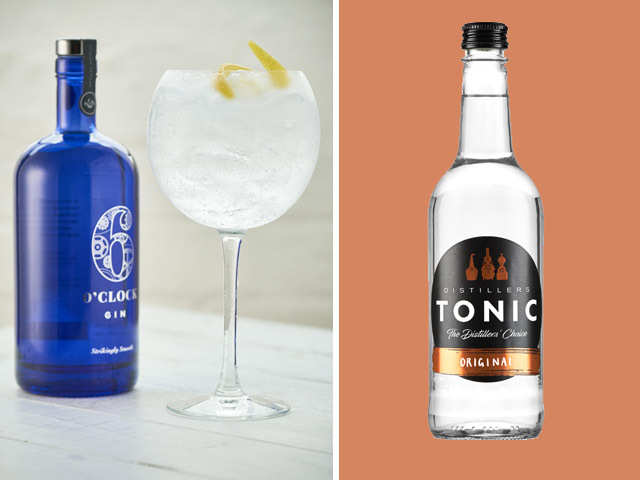 Strikingly smooth to taste and beautiful to behold in its iconic Bristol-blue glass bottle, this multi-award-winning London Dry Gin was born in 2010 and is based on an old family recipe.
The refreshingly clean taste comes from a finely balanced selection of botanicals including orange peel, elderflower and winter savory.
For the ultimate G&T – whatever time of day – simply fill a 'copa de balon' glass with ice & pour in your 6 O'clock Gin. Then top with good quality tonic water and a twist of lemon peel.
How to get free tonic on #GinandTonicDay
Use code 'TonicTime' and receive a 500ml bottle of Distillers Tonic when you order via the 6 o'clock gin website  (Must be over 18 years of age – Please drink responsibly)
---
Balmenach Distillery – Caorunn Gin, Scotland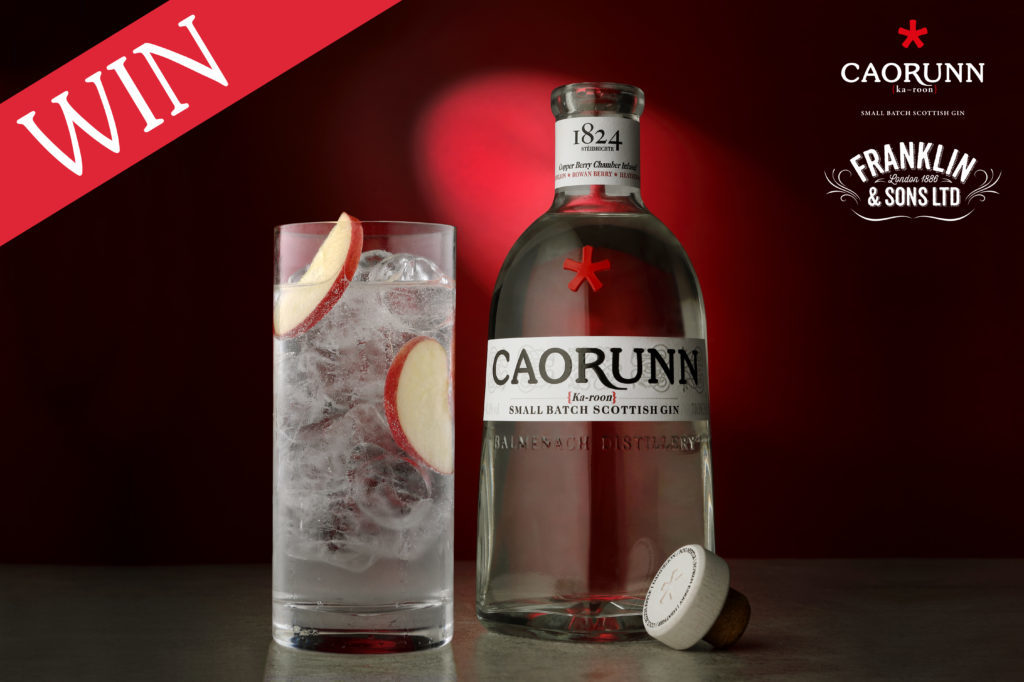 Delicately handcrafted in the Scottish Highlands with an infusion of botanicals, Caorunn Gin's refreshing flavour is perfectly enhanced with the high effervescence of Franklin & Sons tonic to create a G&T boasting aromatic flavours and a crisp dry taste. 
How to get free tonic on #GinandTonicDay
For your chance to WIN a bottle of Caorunn Gin and a suite of Franklin & Sons Tonic on 19th October 2018, simply follow both the official @caorunngin and @franklinandsons Instagram handles.*
Competition opens on the 19th October and will close on 21st October at midnight.
Winners will be randomly selected by a computerised random generator from all entries and notified by email via the account provided at point of entry within 5 days of the closing date. Must be over 18 years of age to enter – Please drink responsibly.
For full T&Cs visit the Caorunn Gin website.
---
Sweet Potato Spirit –  Gin and Gin Liqueurs, England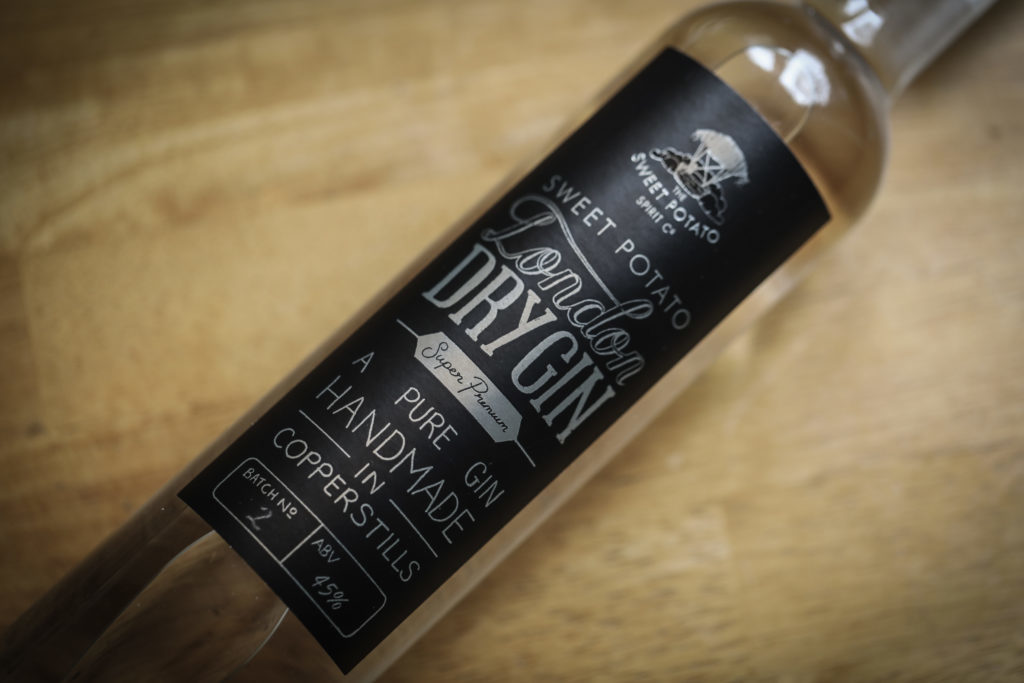 The multi award-winning range of Sweet Potato Spirits and liqueurs from The Sweet Potato Spirit Company includes some wonderful gins, each with its own distinctive character.
Made from scratch using only raw, natural ingredients and no artificial flavourings, they possess a taste and smoothness way beyond the ordinary.
From juniper-led London Dry to Raspberry, Orange, Plum and Lavender, the hardest choice is deciding which S.P are you?
---
This post is a sponsored post in partnership with Great British Food Magazine
---
Follow us on Facebook, on Twitter @theginkin, or on Instagram at @theginkin. If you have a story suggestion email editor@theginkin.com
---
More from The Gin Kin: