The Aviation cocktail has been making waves lately on the inter-webs (and that might have to do with Ryan Reynolds being the owner of Aviation the American gin brand). We thought that you might want to know how to make your own Creme de Violette liqueur as it's one of the main ingredients along with the maraschino liqueur.
The violet syrup named Creme de Violette plays a focal part in the interesting background of the Aviation cocktail.
So allegedly, the first Aviation cocktail was introduced back in 1916 in Hugo Ensslin's Recipes for Mixed Drinks. Harry Craddock later printed the recipe in his Savoy Cocktail Book in 1930, only thing he omitted the Creme de Violette from the recipe.
This was probably because of the lack of Creme de Violette in Europe and America at the time.
Now you know how prestigious this ingredient is for the Aviation cocktail and here's how you can make your own: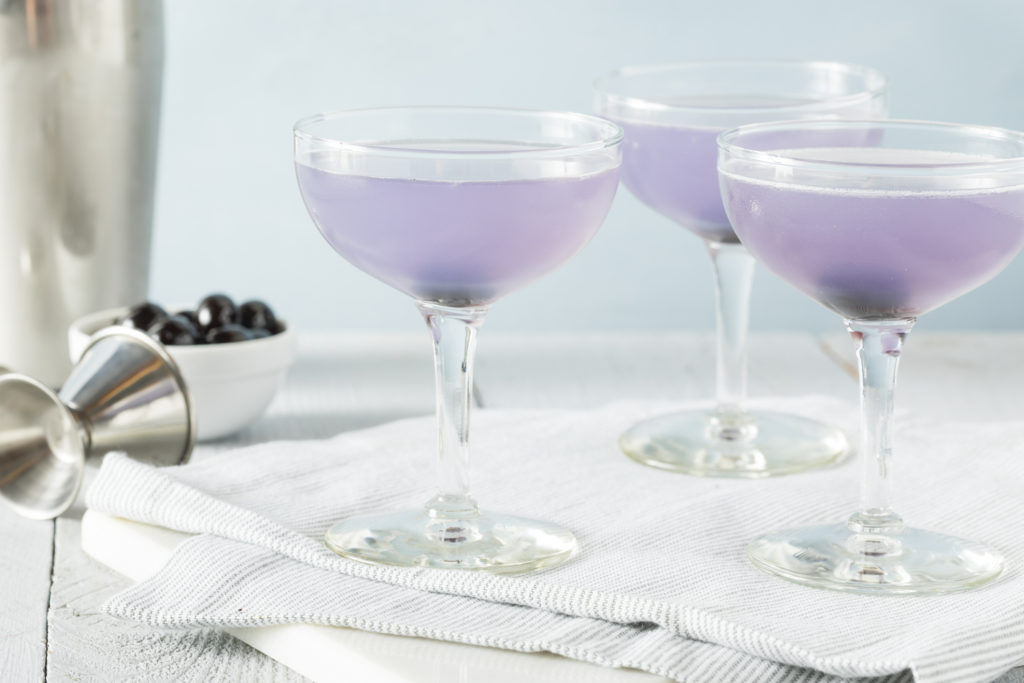 Ingredients
Method
Put the sweeties and alcohol in a Mason jar and seal tight to let all the ingredients sit together up to 24 hours. Feel free to shake the jar every now and again to help the mixing process.
Once 24 hours have gone by, strain the liquid (because you will have a few crumbs at the bottom of the jar). Then add sugar and stir.
Add food coloring and voila!
You've got yourself a fabulous Creme de Violette. Enjoy Aviation cocktails to your heart's content.
---
Like us on Facebook, follow us on Twitter @theginkin, or on Instagram at @theginkin. If you have a story suggestion email editor@theginkin.com
---
More from The Gin Kin: