If you're one who enjoys making a statement with your gin glasses then look no further as these quirky Dartington gin copa glasses are ideal for you. 
To be one of three lucky winners for these glasses, head over to our Competitions Page until the 5th December 2018.
---
A little bit of background
Dartington Glass, as it was known until the 1980s, was born in 1967 in North Devon. Dartington's vision was built on a clean and simple design style, handmade using age-old techniques of Scandinavian roots.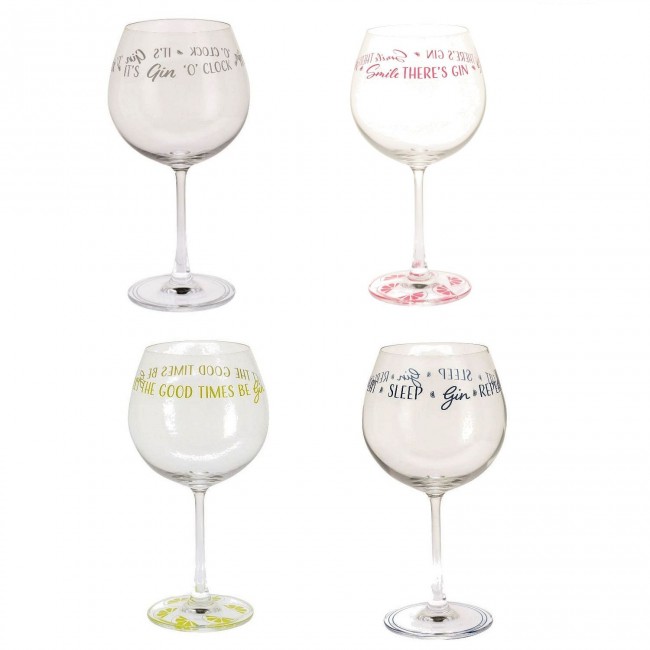 Between 1967 and 1987, nearly every Dartington design was credited to Frank Thrower one of the most accomplished designers of the 20th century. Among his design accolades was the selection of the 'Sharon collection' for the '100 Best Ever Products' exhibition at London's Victoria and Albert Museum.
Around 1400 pieces of Dartington Crystal are made each day, that is about 350,000 pieces a year. While these beautiful glass products start with an inspired design, their creation requires the skill and artistry of gifted glass makers that have been in the industry for over 40 years.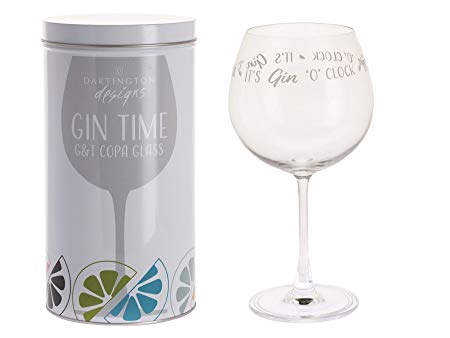 Design
Overall the shape of this gin glass is that of a classic balloon gin glass. However these Dartington gin glasses carry a colourful gin related phrase which adds a certain element of quirkiness to the design.
The large bowl and long stem are ideal for mixing a good G&T with plenty of space for ice and a garnish infusion. The sphere-like shape of the lip is wide enough for comfortable sipping.
Each individual glass is supplied in an attractive presentation tin that is ideal for gift giving and keeping the glass safely or can be used for other storage needs.
Durability
Dartington glassware is made with big care and attention from a team of specialists with extensive experience in their field.
The glass definitely feels sturdy in the hand without really being heavy. After a few washes the quote did not wear off or show any signs of that which is a plus.
Value for money
For the price of £20 from the DC Thomson Shop, I would say that it's a good value for money. There are various designs available for this gin glass, any of which would make it stand out in any collection.
Lasting impressions
These gin glasses are not only aesthetically pleasing but they are also ergonomic as they aren't too heavy to the hand. The packaging provides all the protection necessary to keep them from breaking.
If you were thinking of sending these as a gift overseas you don't have to worry about them getting damaged. Overall a great glass to enjoy a Gin and Tonic, would recommend.
---
More from The Gin Kin: