This Christmas the Southern Distillery and The Gin Foundry have got your back as they have joined forces to bring you the delightful Tarquin's Tan Ha Mor.
The Tarquin's Tan Ha Mor, is an interesting way to impart oak-y warmth in a gin without cask ageing – and thoroughly delicious in its own right!
Tan Ha Mor features a selection of botanicals that were soaked in sea water and toasted over a beach fire pit – this includes juniper, coriander seed, whole emperor oranges, pink grapefruit and English oak chips.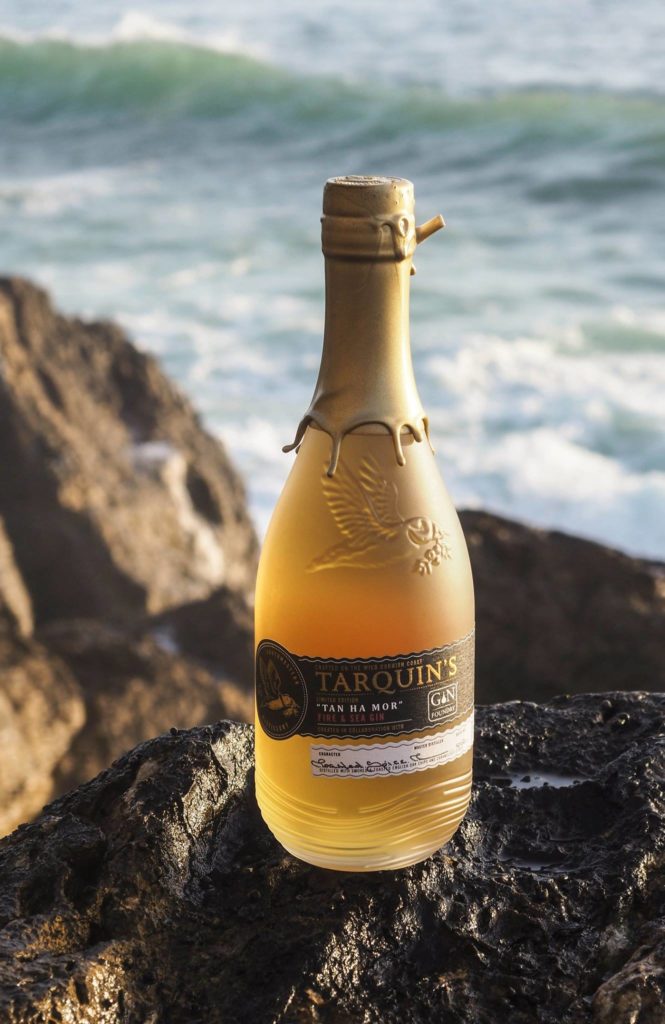 Golden hued on the eye and smokey on the nose, it's much more oak and fire than sea or citrus.
The meaning of "Tan ha mor", is fire and sea in Cornish, also implying that it's a unique and evocative gin that tells a story of place and process.
It has been bottled at 50.5%ABV as a nod to the starting co-ordinates on which the botanicals were prepared.
As Master distiller Tarquin Leadbetter put it "On one of our local beaches we built two fire pits, over which we smoked, toasted and caramelised English oak chips, juniper, coriander seed, whole emperor oranges and pink grapefruit – all of which had been soaked in seawater from the incoming surf."
Delicious with Ginger Ale or in an Old Fashioned, this limited edition gin has a booming juniper taste, accompanied by rich smokey notes that enliven the senses.
If you'd like to purchase this delightful tipple you can find it on Master of Malt for £34.95. 
---
Like us on Facebook, follow us on Twitter @theginkin, or on Instagram at @theginkin. If you have a story suggestion email editor@theginkin.com
---
More from The Gin Kin: