Solway has been building its reputation around their willingness to produce something different as seen from the likes of their Sticky Toffee Gin, Strawberry & Cream Gin, Raspberry Ripple Gin Liqueur and Sloe Gin.
The newest addition to Solway's range is the Turkish Delight Flavoured Gin, which following the recent pink gin craze we could say that it is indeed a classic (am I right or am I right?).
Described as very fragrant and sweet gin the Solway Turkish Delight Gin features the flavours of Turkish Delight combined with classic gin notes.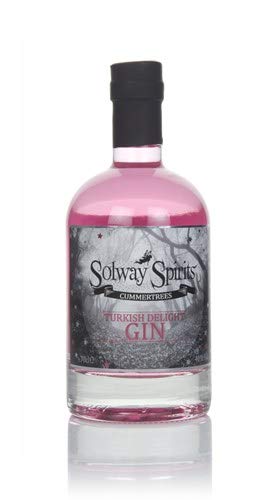 The Solways Turkish Delight Gin has aromatically scented Gin infused with rosewater, geranium, juniper and selected botanicals is a real delight.
To taste, it has fresh rose and a hint of tangy orange, combined with spicy juniper and cracked black pepper.
Excellent in a G&T, with the floral freshness shining through clearly. Just serve with a quality tonic or lemonade, lots of ice and a lemon twist.
The bottle has Solway Spirits' usual branding which looks like it was taken from a fairy-tale book's cover. What would compliment this gin nicely and the fairytale theme would be unicorn glasses to serve your G&T.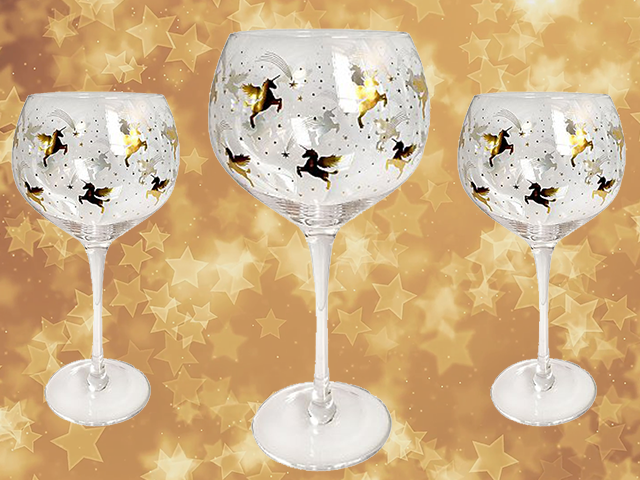 Luckily Asda are still selling their Unicorn Gin Glasses Set of 2 so you can get them on your next visit there.
Enjoy your magical G&T while watching an episode of Sabrina on Netflix, which sounds like the ideal plan after a long day at work.
You can find a bottle of Solway Turkish Delight Gin on Amazon for £34.82 (70 cl 40% ABV).
---
Follow us on Facebook, on Twitter @theginkin, or on Instagram at @theginkin. If you have a story suggestion email editor@theginkin.com
---
More from The Gin Kin: