If you're planning a trip to the Scottish capital or even if you're a local looking to explore your city this guide will help you discover the best activities to do around Edinburgh relating to gin.
Whether you want to grab a ticket for a distillery tour, enjoy an afternoon tea accompanied by your favourite spirit or get accredited as a legitimate gin connoisseur this guide has something for every gin lover!
Without further ado here are the top 7 things to do in Edinburgh for gin lovers:
Take a tour at the Edinburgh Gin Distillery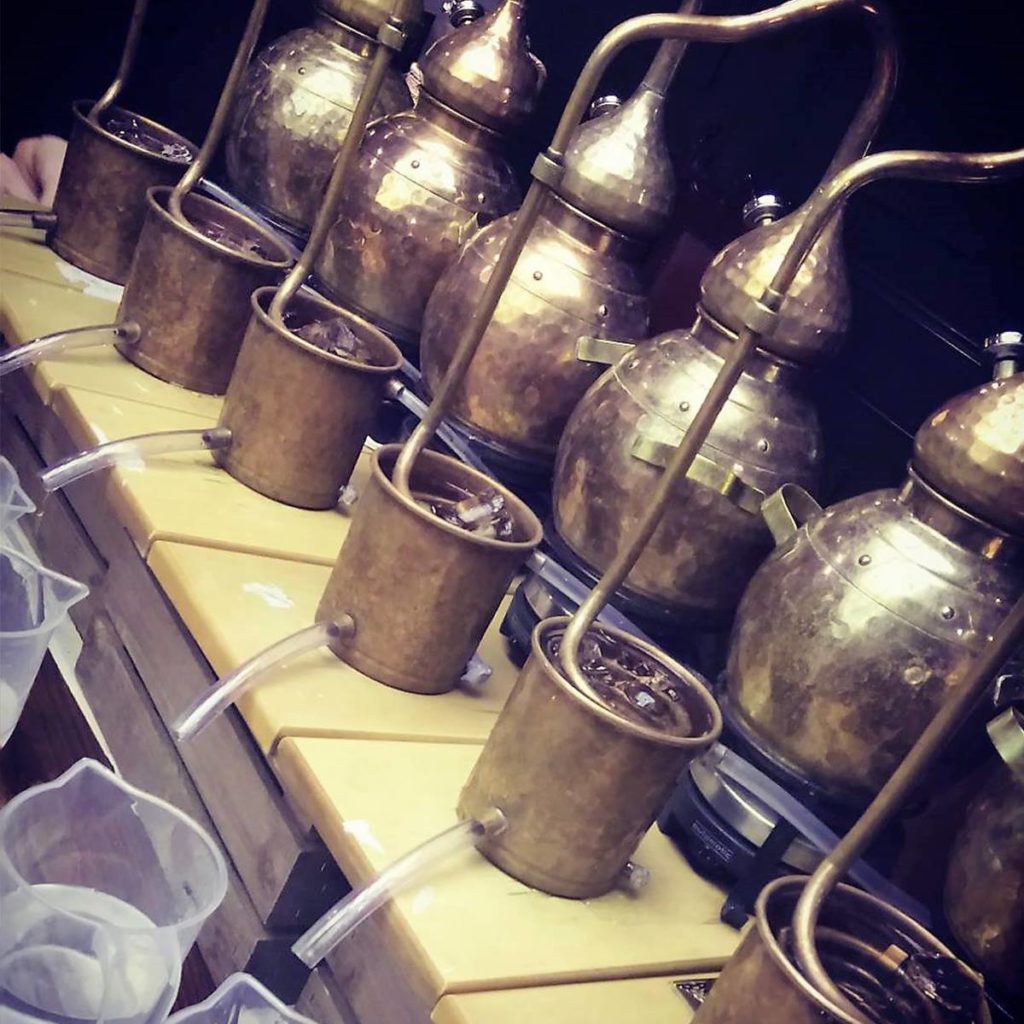 The Edinburgh Gin Distillery tours are ranked in the top 20 of Edinburgh Visitor Attractions on Tripadvisor, and their boutique 5-Star distillery offers visitors the chance to discover how they make their award-winning gin. You can choose from an array of gin tasting experiences as they range from the Gin Discovery Tour (introductory tour), the Gin Connoisseur Tour (for the more experienced gin enthusiasts), and the Gin Making Tour.
It is suggested that you book your tour in advance as they are unable to take walk-ins once they are fully booked.
Pickerings Gin Distillery Tours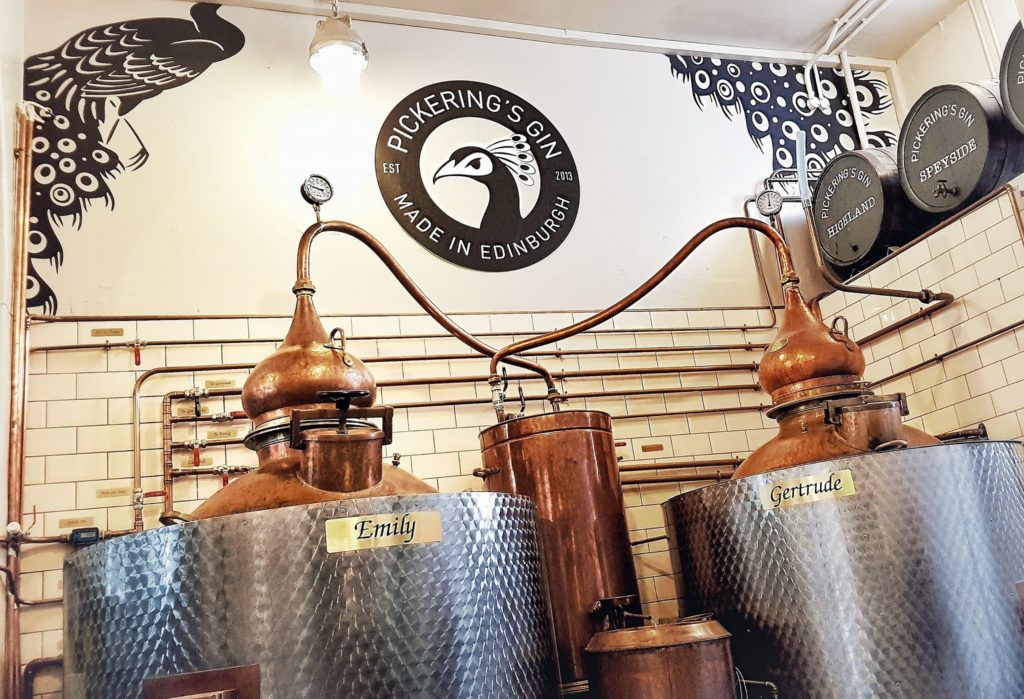 Located at Summerhall in Edinburgh, the Pickering's Gin Distillery hosts the annual Scottish Juniper Festival in the summer which (if you didn't know) celebrates all things gin.
For the Pickerin's tour, not only do they offer one of the best value distillery tours on this list (£10 for the tour of the distillery, three samples and a gin and tonic at the end), they also have a fun LockedIn game where players search for clues to stop an evil plot to blow up the distillery.
Get accredited in gin with a diploma in gin!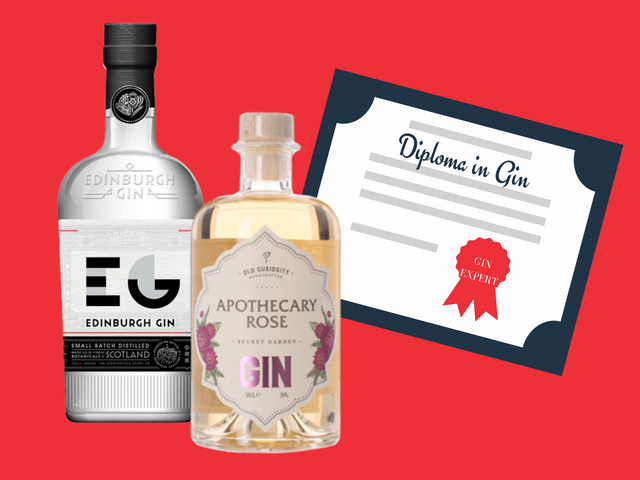 You heard us right, you can get certified in your gin knowledge getting a diploma from the Whisky Academy in Edinburgh. And before you let your doubts put you off from trying to get this certificate let me tell you that the the Edinburgh Whisky Academy's Diploma in Gin is an official qualification as it is accredited by the Scottish Qualifications Authority.
Sip Antics Distillery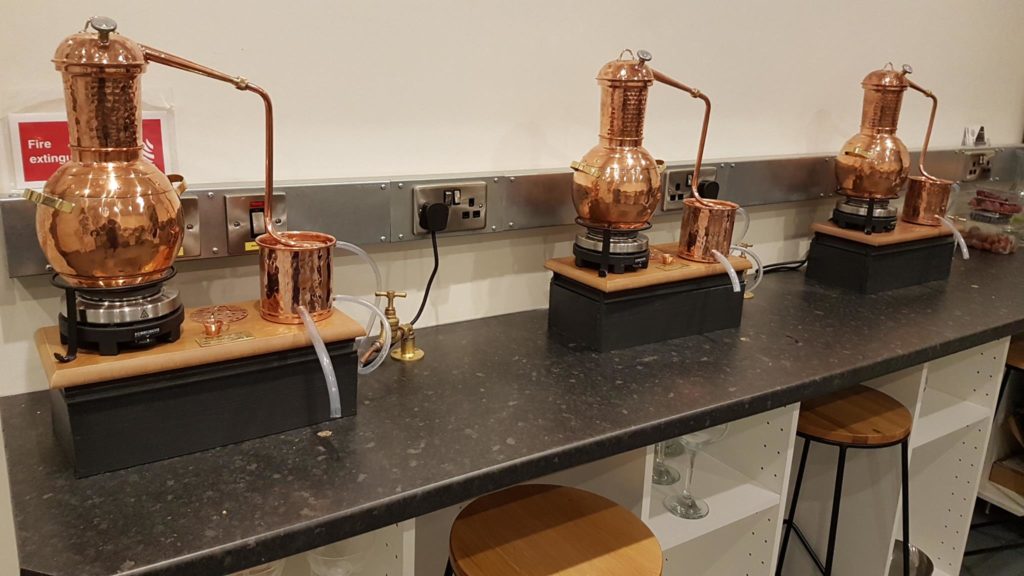 The Sip Antics offer a gin tasting and making experience where visitors not only get educated in gin history but they also get to create their very own tipple adding their chosen bespoke botanicals. All this while enjoying a range of amazing G&Ts and cocktails of course. This is a fun, interesting and completely unique way to make gin and memories with your loved ones that you will treasure forever.
56 North Distillery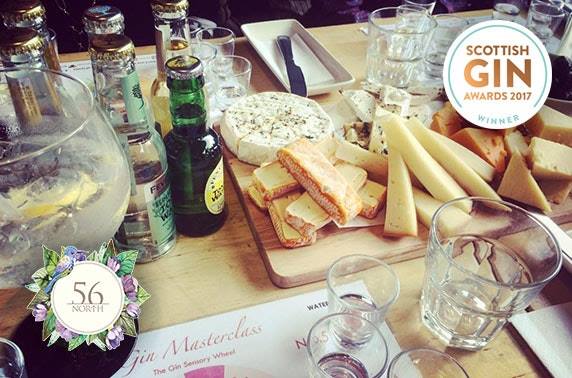 Now this is for the lovers of not only gin but also cheese. 56 North take you on a fun journey around Scottish gin styles while you enjoy some stunning cheese boards along the process. From this masterclass you can expect to gain an understanding of how gin is made, how to pair with the right mixer and you also get to discuss how to garnish your drinks. Book your place now on the 56 North website.
Ginnasium – The Ultimate Gin Tasting Experience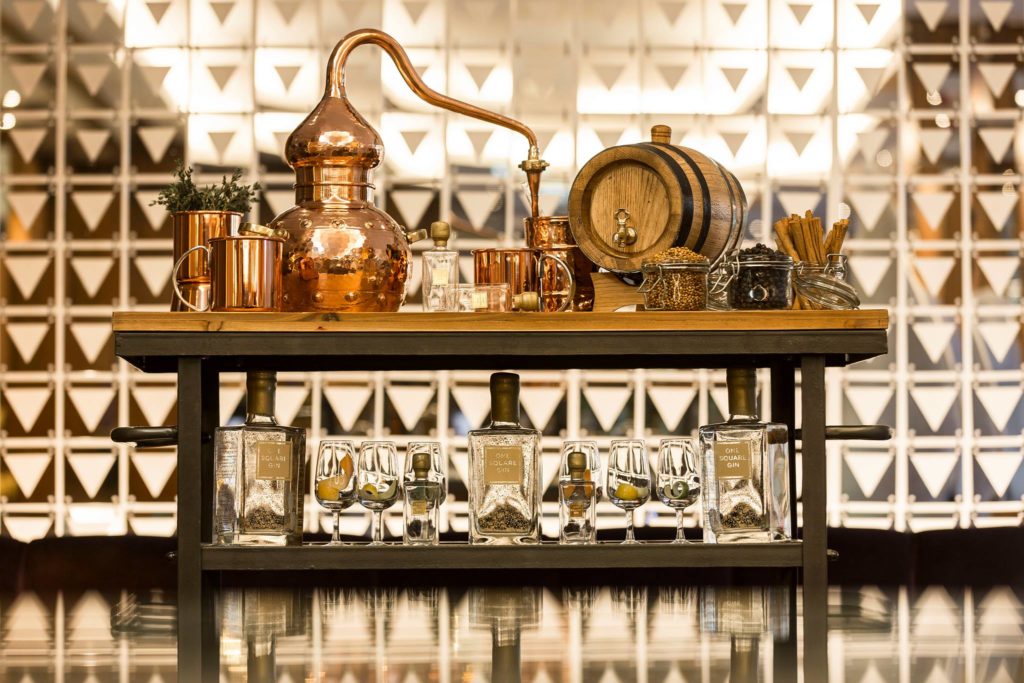 Led by one of their very own Gin Experts, this experience aims to demonstrate the processes involved in gin distillation and encourage you to indulge your senses as you get to know the botanicals and junipers that make gin so distinctive, each tasting experience is customised just for you. By the end of this masterclass you will have batched your very own miniature One Square Gin from a barrel which will carry a wax seal as well as personalised label of your own which you will be able to take home.
Edinburgh Gin Tea Experience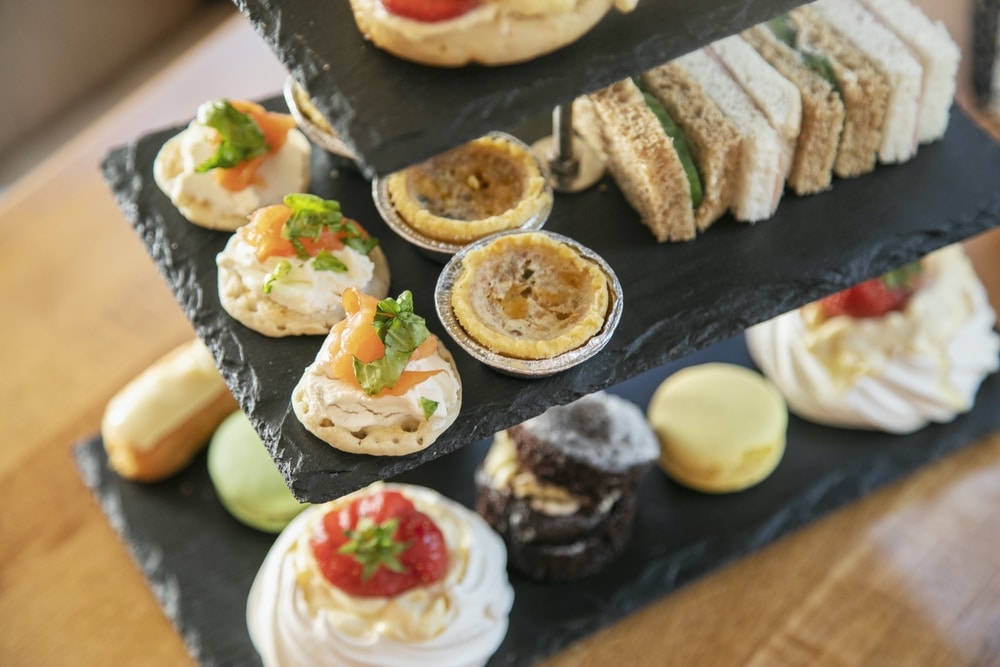 Combine two quintessentially British classic with an Afternoon Tea aboard a vintage Routemaster bus, touring around the Scottish Capital. The stage is set for an indulgent afternoon of taking in the breath-taking sights of Scotland's capital.
On your cake stand you will find traditional scones with fresh whipped cream and jam, a selection of finger sandwiches, Scottish smoked salmon blinis, mini quiches, a selection of petit fours, mini Victoria sponges and meringues all washed down with as much tea and coffee as you can drink.
Book a Gin Tea Experience and ease into an elegant afternoon where two quintessential British classics have been revamped and refreshed – with a twist.