Here at The Gin Kin, we love spotlighting a gin trend or two but there's one thing that will never change: our dedication and passion to finding the best gin 2019 has to offer.
There's nothing like opening a bottle and smelling that familiar hit of juniper. Gin's essential ingredient; it's that trademark of quality, our all too familiar friend that welcomes us in and relieves us from a hard day.
If you too are in search of the next best thing to crack open, our best gin 2019 guide is here to help.
Brockmans Gin, £28.49, Amazon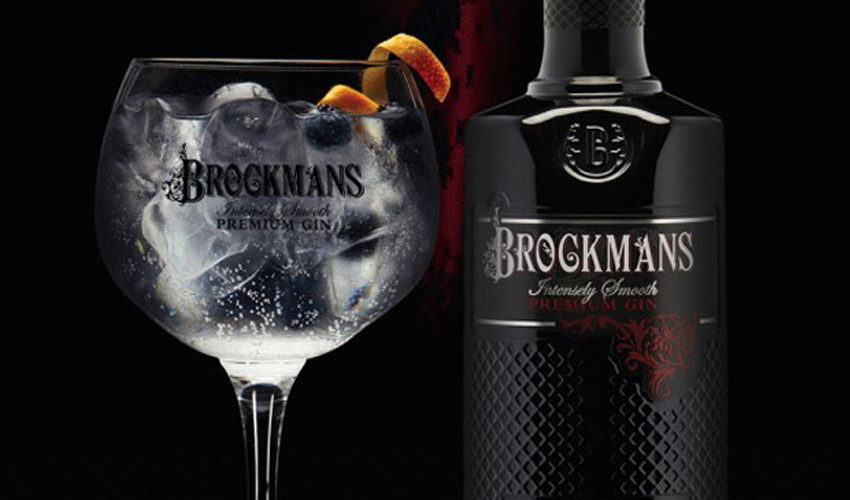 For those who find flavoured gin too much but standard gin too samey, try Brockmans. It features deliciously subtle berry notes that aren't enough to overpower the quality of the gin itself.
Even with the perfect serve added, it's the ideal balance between delicate blackberry and juniper that really sets it apart from the rest.
Perfect serve details: Add premium chilled bottled tonic water, ice cubes and a twist of pink grapefruit peel, then garnish with fresh blueberries.
Alcohol content: 40%; Bottle size: 70oml; Country of origin: Scotland
---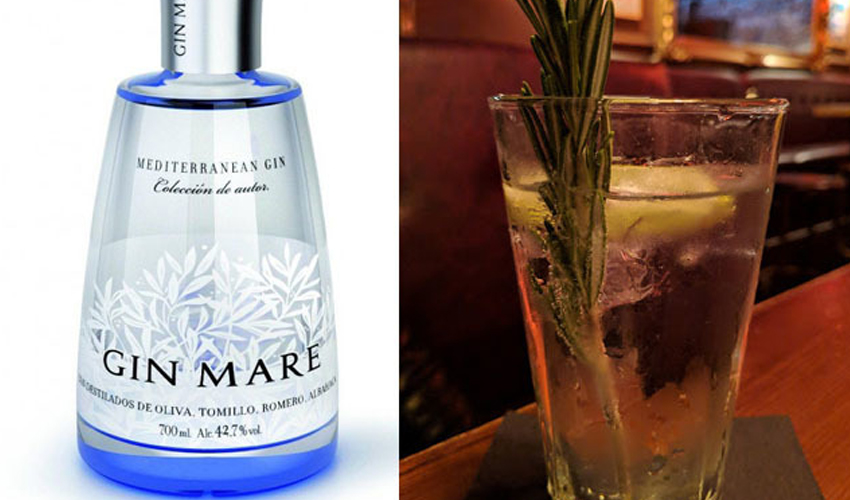 A gin that tastes a bit like rosemary and thyme stuffing might not sound appealing but trust us when we say Gin Mare is simply divine.
Featuring notes of olive, thyme, rosemary and basil, this gin will transport you to the Mediterranean. It's taste profile is so unique and aromatic, but at the same wonderfully in-keeping of what you'd expect from a quality gin.
Perfect serve details: You must try this with a sprig of rosemary and lime to really bring out the herbal flavour.
Alcohol content: 42.7%; Bottle size: 70cl; Country of origin: Spain
---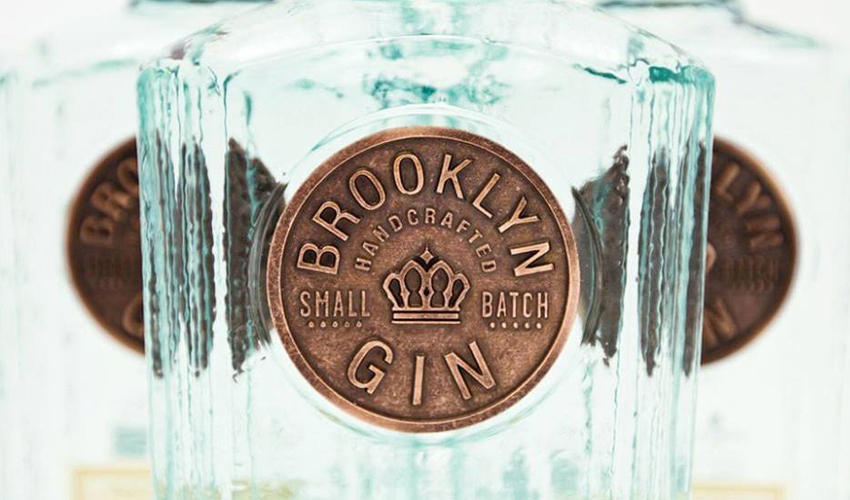 For a good quality, small batch gin you can't go wrong with Brooklyn Gin. With its deliciously light, citrus taste, this is a good all-round gin that matches perfectly with a citrus garnish.
If you love a smooth drinking experience with a layered complexity to the flavour, this one's for you.
Perfect serve details: Your choice of premium tonice, add lime, orange or thyme as your garnish. We particularly love orange but see what you prefer.
Alcohol content: 40%; Bottle size: 70oml; Country of origin: United States
---
Monkey 47, £35.89, Amazon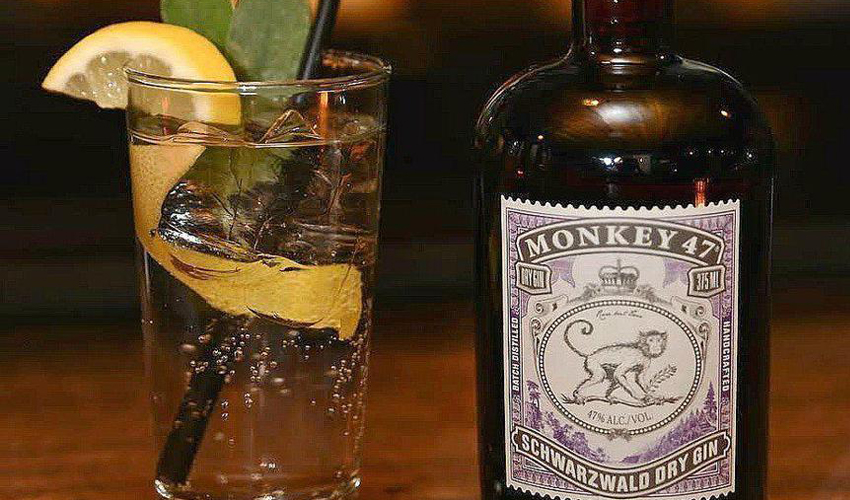 If Brockmans is known for its blueberries and blackberries, then consider Monkey 47's unique botanical addition: sweet and sour cranberries.
This German gin isn't quite what you'd think, however. It's actually deliciously citrus in nature. Just perfect for loading with ice and enjoying on a warm day.
Perfect serve details: A lime or sage garnish will compliment this gin perfectly.
Alcohol content: 47%; Bottle size: 500ml; Country of origin: Germany
---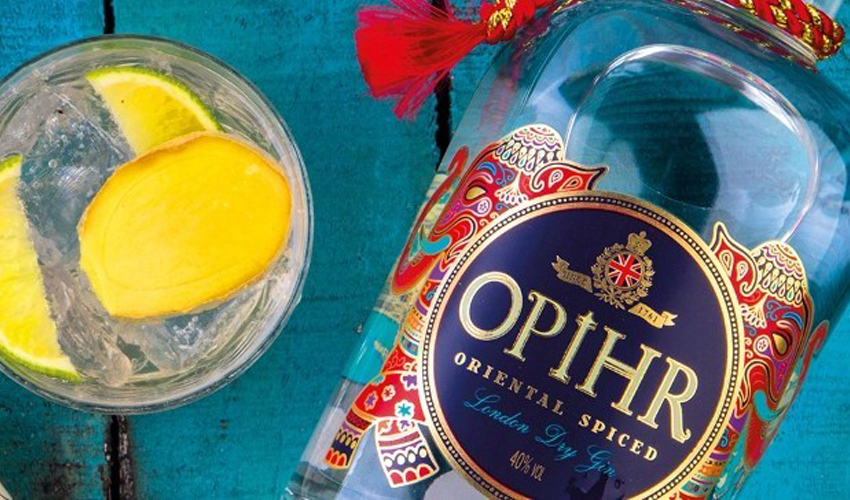 There's a good reason Opihr Gin was recently voted top in a taste test. That's not to say Lidl haven't done a great job of creating an Oriental Spiced Gin in their Hortus range, but Opihr is often considered to be the finest in its style.
Expect an initial bright citrus to the taste, followed by a gentle spicy heat that builds into a soft finish of cardomom and juniper.
Perfect serve details: Pour 50ml of Opihr Oriental Spiced Gin with Fever-Tree Indian Tonic Water. To garnish, add a 5cm thick slice of ginger.
Alcohol content: 40%; Bottle size: 700ml; Country of origin: United Kingdom
---
Persie Sweet & Nutty Old Tom Gin, £28, Master of Malt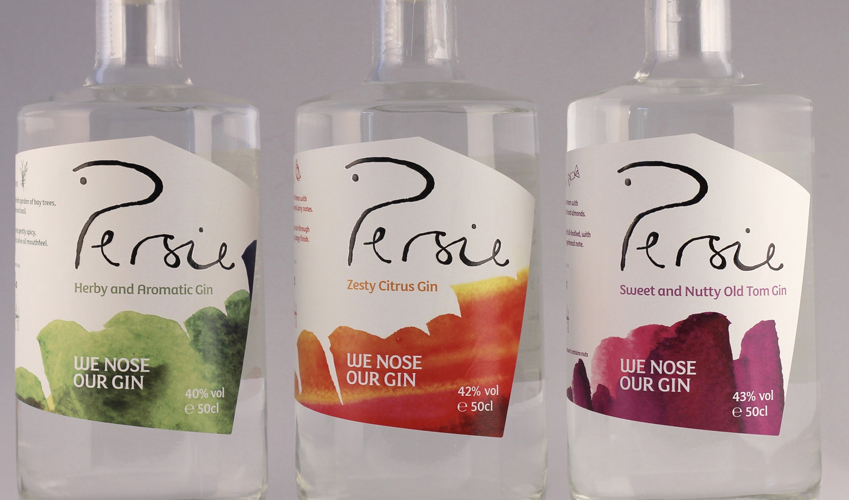 Persie Sweet and Nutty Old Tom Gin is truly the quintessential after dinner gin. Deep lingering sweet notes of vanilla, butterscotch and almonds linger long on the nose, followed by a moreish full flavour that gifts the drinker a nutty finish with subtle hints of gingerbread.
While excellent on its own, Persie Old Tom also has the ability to match well with a wide variety of mixers and garnishes allowing for unique flavour combinations to be created.
Perfect serve details: Ginger ale, ice and for those with a sweet tooth a block of pure honeycomb or for those of a savory nature nutmeg
Alcohol Content: 43%; Bottle Size: 50cl; Country of Origin: Scotland
---
Hendrick's, £25, Amazon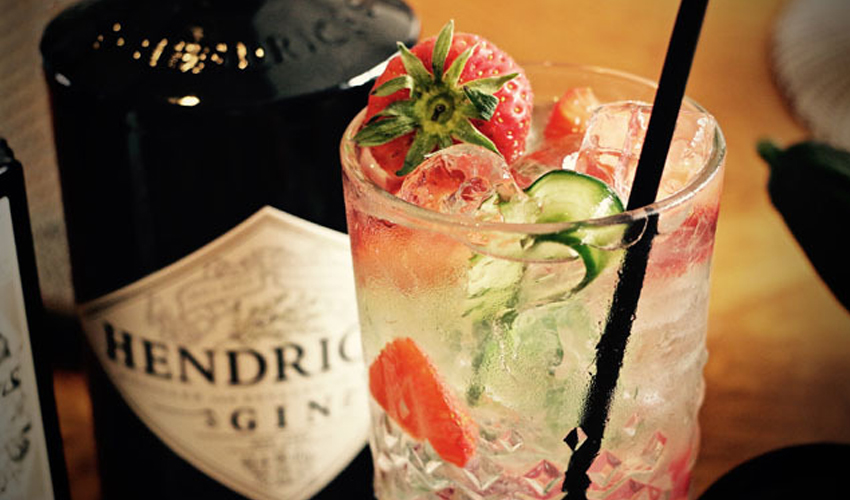 It may be well-known around the world now, but Hendrick's changed everything when it launched in 1999.
It was the craft gin that kicked off the movement you see today. The cucumber and rose botanicals are weird and wonderful, a duo that surprisingly work so well – and so deliciously – together that they completely changed the market.
Perfect serve details: 1 part Hendrick's Gin, 2 parts premium tonic and cucumber to garnish. The leftover gin-soaked cucumber is a beautiful thing.
Alcohol content: 41.4% ABV; Bottle size: 70cl; Country of Origin: Scotland
---
Williams Chase Elegant 48, £38.50, Amazon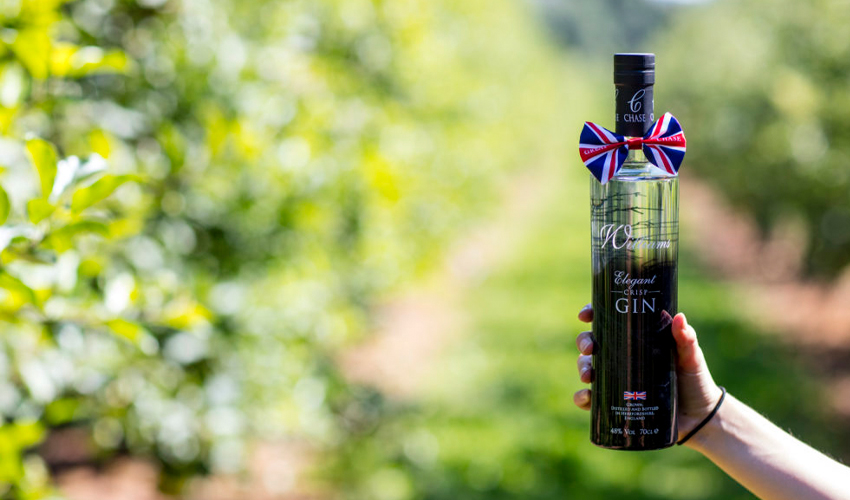 When a gin is named so aptly, we can't help but applaud. Williams Chase Elegant 48 is a standout beauty.
It's crafted from Williams own apple 300 year old apple orchard with the addition of hops (quite unusual), elderflower, Bramley Apple, plus a few secret botanicals from their meadow. The result is truly one of the most crisp, refined gins you could drink.
Perfect serve details: Go for a Williams Chase Elegant Martini: 1 part dry vermouth, 2 parts Williams Chase Elegant Gin; stir ingredients together and strain into chilled martini glass with apple slice garnish.
Alcohol content: 48%; Bottle size: 70cl; Country of Origin: England
---
Whitley Neill Rhubarb & Ginger Gin, £20, Amazon
The Gin Kin has featured many rhubarb gins, but Whitley Neill's edition just tastes so intense.
Instead of an artificial rhubarb-ish flavour, Whitley Neill Rhubarb Gin tastes like like the very essence of rhubarb. Better yet, a splash of spicy ginger comes through to brighten everything up.
Perfect serve details: 1 part Whitley Neill Rhubarb Ginger & Ginger Gin to 3 parts ginger beer. Pour both over ice and garnish with a wedge of lime.
Alcohol content: 43%; Bottle size: 70cl; Country of Origin: England
---
Eden Mill Botano Gin, £37.18, The Drink Shop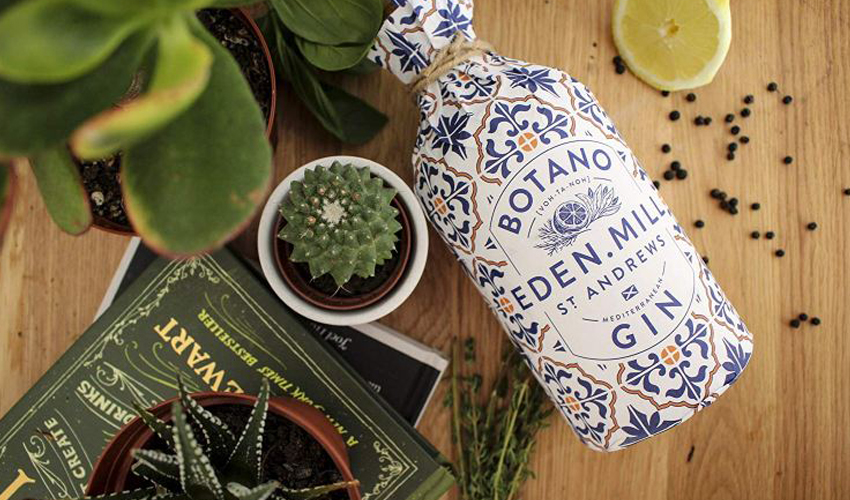 It may be a little unfair to put a limited edition gin on this list, but Eden Mill Botano is just so good.
First off, the gorgeous packaging: take your pick from a three different colourful Mediterranean tile-like paper wrappers.
Originally made by distiller Jasper Daly's grandparents 60th anniversary, this beautiful gin takes inspiration from the Med with ingredients like rosemary, basil, dill, lemon and orange blended together for a truly superb, savoury gin.
Perfect serve: 1 part Botano gin, 2 parts light premium tonic, and a garnish of rosemary and slice of grapefruit.
Alcohol content: 45%; Bottle size: 70cl; Country of Origin: Scotland
---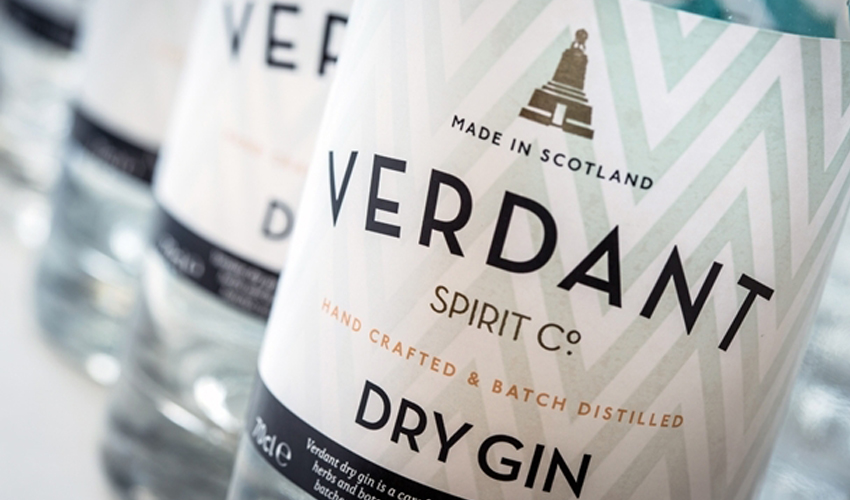 This isn't the first time we've covered Verdant Gin on The Gin Kin and it won't be the last – it's just so darn tasty!
Distilled at a local distillery in Dundee, Verdant Spirits are the very deserving winners of Scottish Gin of the Year 2017. This gin is bursting with zesty citrus notes, with peppery undertones and a gorgeous sweet and spicy finish.
Perfect Serve: Verdant is a classic gin with a classic signature serve – tonic, lime and plenty of ice. However, Verdant's director Andy hopes that you'll enjoy his gin any way you like.
Alcohol content: 43% Bottle size: 70cl Country of origin: Scotland
---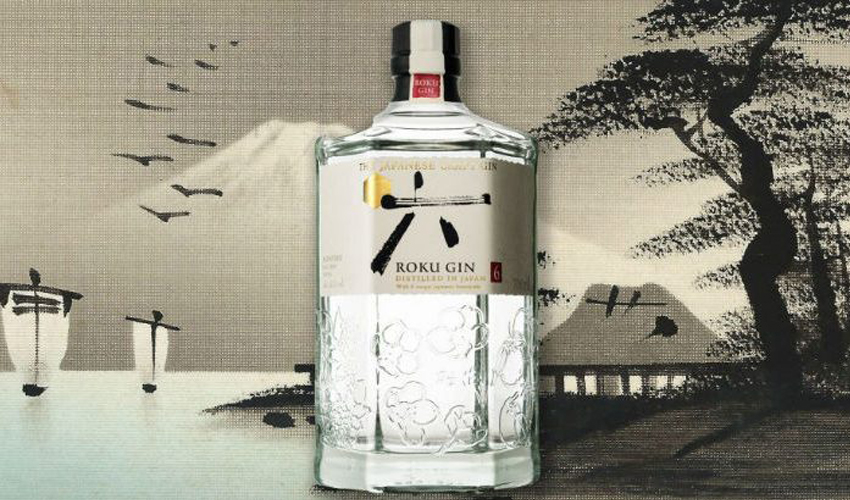 Roku means "six" in Japanese and this gin blends six Japanese botanicals with eight traditional botanicals to create a wonderfully unique and balanced gin.
With ingredients such as cherry blossom, yuzu peel and green tea, Roku is a delicate gin with floral and fruity notes and a hint of spice. If you've not had a gin from Japan before, this is an excellent starting point.
Perfect serve: Roku's signature serve is Merchant's Heart Classic Tonic, a slice of ginger and a handful of ice.
Alcohol content: 43% Bottle size: 70cl Country of origin: Japan
---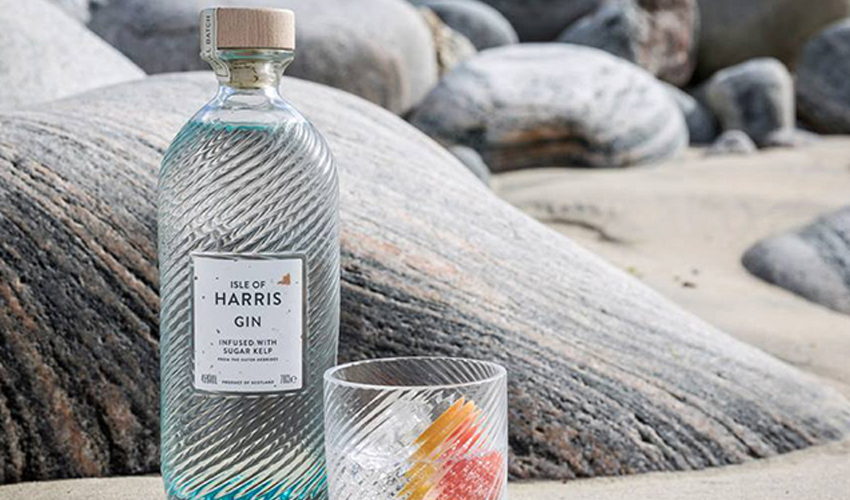 Harris Gin is a favourite on many a best gins list and there's a good reason – it's seriously delicious. Not only is this gin a treat to drink but it's also a treat on the eyes, with one of the best looking bottles on the market.
This gin is infused with sugar kelp, which is hand-harvested from the waters of the Outer Hebrides by a local diver.  The sweet flavour is balanced with citrus notes from bitter orange and finished with a slightly spicy, earthy finish.
Perfect serve: 50ml of Isle of Harris Gin, Gregor's Scottish tonic water and a few drops of Isle of Harris sugar kelp aromatic water, to further exaggerate those sugary kelp flavours.
Alcohol content: 45% Bottle size: 70cl Country of origin: Scotland
---
Caspyn Cornish Dry Gin, £34.28, Amazon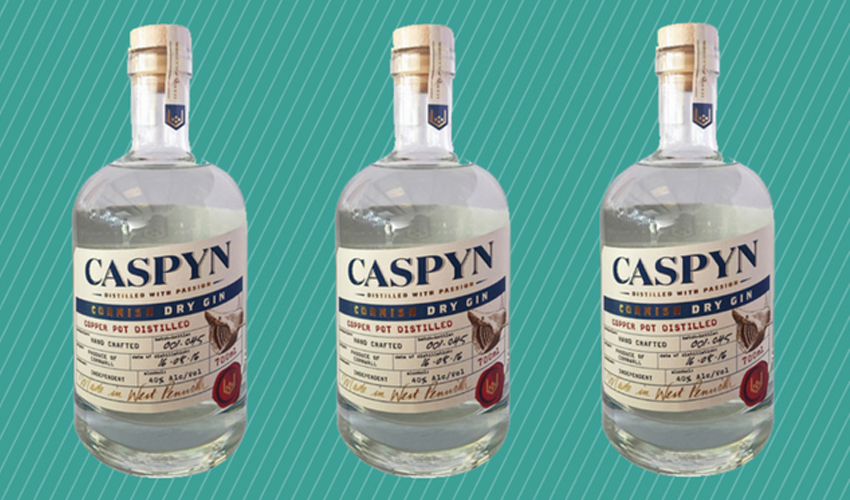 Caspyn Gin from Pocketful of Stones distillery in Cornwall is a delightfully zesty gin, distilled with not one, not two but four citrus botanicals.
Although this gin is inspired by the beauty of the Cornish coast, it also contains two Asian ingredients – lemongrass and green tea – making for a fresh, well-rounded drinking experience. This is definitely one to be sipped in a tall glass on a hot summer's day!
Perfect serve: Caspyn gin is best served with a premium tonic, ice and a twist of orange peel to bring out those glorious citrus notes.
Alcohol content: 40% Bottle size: 70cl Country of origin: England
---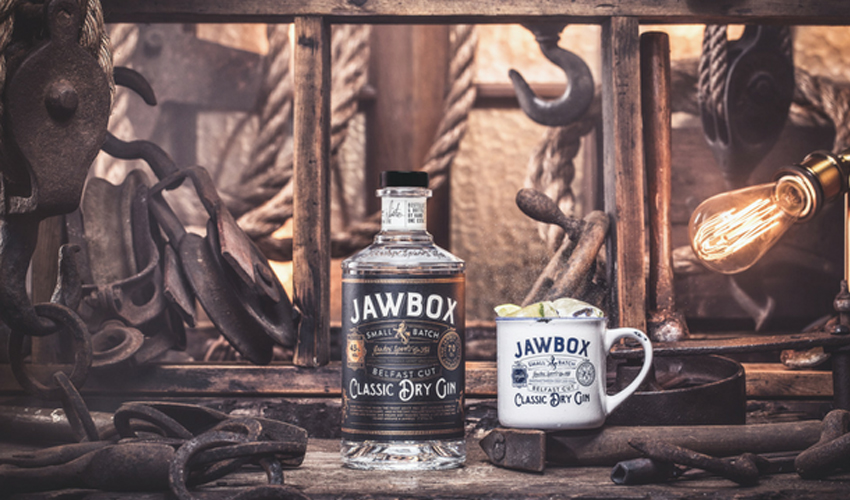 Jawbox Gin is something of a pioneer in the Northern Irish gin scene, with their makers Echinville Distillery being the first distillers to be granted a license to make spirits in the country for 130 years.
Distilled and bottled in Belfast, this classic dry gin is bursting with spice and boasts coriander, cardamom and peppery cubebs among its 11 botanicals, finishing with a sweet citrus vibe from lemon peel and liquorice.
Perfect serve: With Belfast being the inventors of ginger ale, the signature serve for Jawbox Gin is the Gin & Ginger – 35ml Jawbox, Premium ginger ale, lime and ice.
Alcohol content: 43% Bottle size: 70cl Country of origin: Northern Ireland
---
Dartmouth English Gin, £35.37, Amazon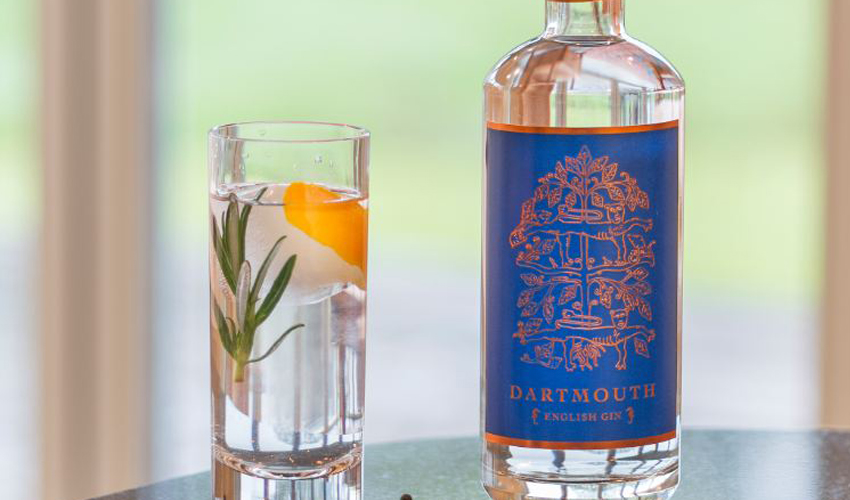 Dartmouth English Gin has been awarded "Gin of the year 2018" at the Craft Distilling Expo in London so it's no wonder that it gets featured in this guide.
Distilled on the Calancombe Estate near Dartmouth in South Devon, the team behind this tipple distil their gin with choice botanicals from around the world, alongside herbs, fruit and flowers from the estate.
Perfect serve: Combine with a premium Tonic (ie Fever Tree Naturally Light), ice, sprig of rosemary and a twist of an orange peel.
Alcohol content: 45% Bottle size: 70 cl Country of Origin: UK
---
Empress 1908, £32, Asda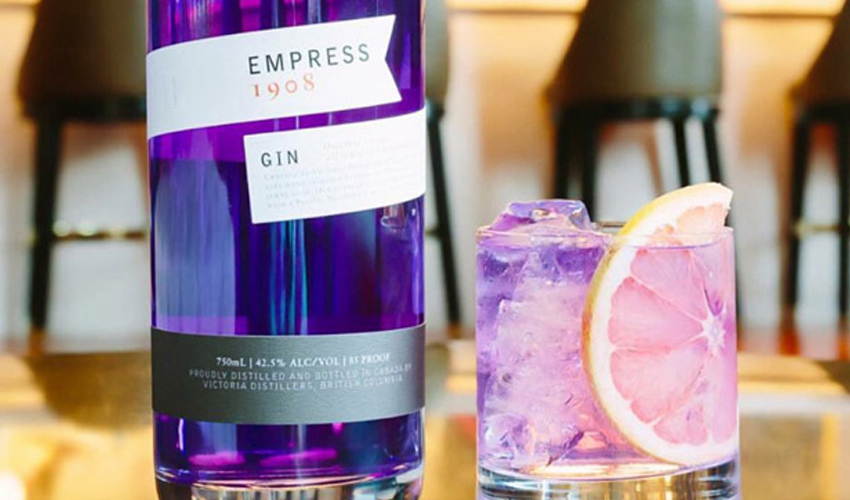 Empress 1908's unique flavour stands out for the fine balance of natural botanicals that go into its distillation, while its stunning indigo colour is imbued through the infusion of butterfly pea blossom.
This tipple has made a big splash in the world of spirits, and has received a number of awards for its merits, one being Best Canadian Classic Gin at the 2018 World Gin Awards.
Perfect serve: Mix with pink grapefruit and pink tonic water.
Alcohol content: 42.5%  Bottle size: 75 cl Country of Origin: Canada
---
The Botanist, £36.99, Waitrose

The Botanist Gin contains nine classic gin botanicals that are augmented by 22 local herbs and flowers, foraged responsibly and by hand from the hills, shores and bogs of the fertile Hebridean island of Islay by a team of botanical scientists. 
A highly distinctive, complex, floral gin with outstanding finish and impeccable provenance
Perfect serve: Mix with a premium tonic water (such as Fever Tree) and then garnish with a rosemary sprig.
Alcohol content: 46% Bottle size: 70 cl Country of Origin: Scotland
---
Aberfalls Orange Marmalade Gin, £25, Ocado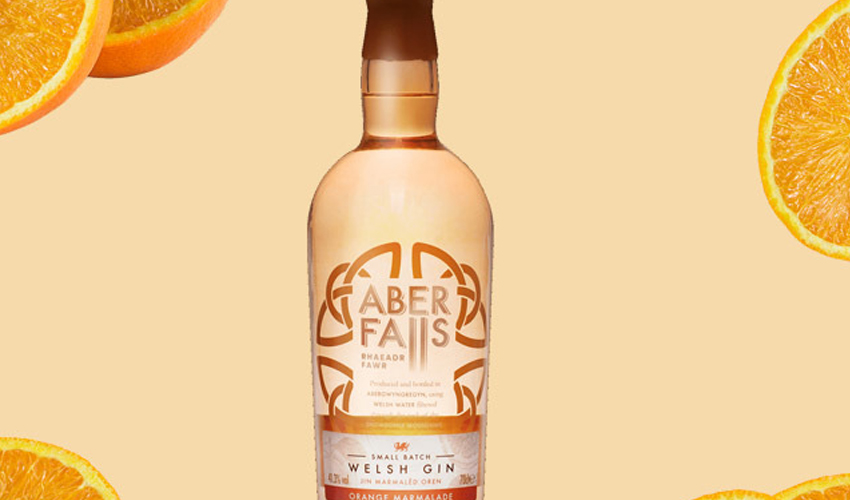 Did you know, however, that you can also experience everybody's favourite toast companion in gin form? You don't need to shake it up in a cocktail, this orange marmalade gin from Aber Falls is here to give your G&Ts an orange twist.
"Nectar of the gods" is how one reviewer has described it over on Amazon, despite not being a fan of marmalade itself. Others have praised the gin for its unusual flavour, beautiful taste and refreshing nature.
Perfect serve: 25 ml Aber Falls Orange Marmalade Gin, 50 ml dry white wine, 75 ml soda water add long orange zest for garnish in a stemmed glass filled with cubed ice.
Alcohol content: 41.3%  Bottle Size: 70 cl Country of Origin: Wales
---
Caorunn Small Batch Scottish Gin, £26.99, Master of Malt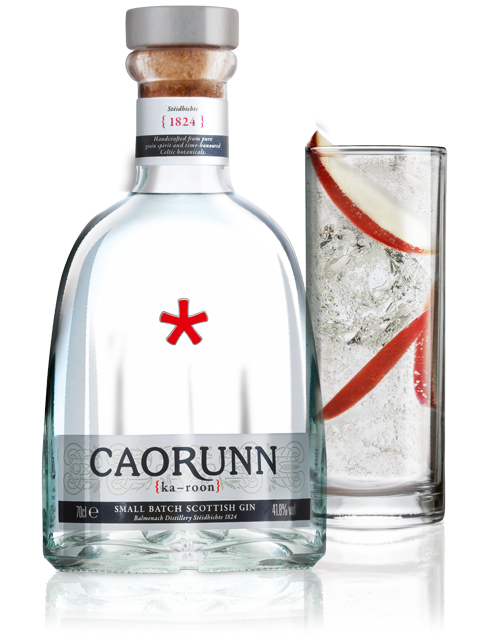 Last but not least, the London dry style gin (pronounced ka-roon). Caorunn is known for its clean and crisp flavour. Distilled in Balmenach Distillery, the Scottish gin is naturally all about its local provenance.
Light yet slightly spicy, Caorunn is a true people pleaser. If you're not convinced yet, it is the the #1 bestselling super premium Scottish gin in shops and supermarkets in Scotland dethroning Hendricks Gin, you heard us right.
Perfect serve: To show off its natural aromatics, just mix it with your fave light tonic then top with a slice of red apple.
Alcohol content: 41.8%  Bottle Size: 70 cl Country of Origin: Scotland
---
More best gin coverage: