Lovers of gin and berries rejoice – we've got our guide to the best sloe gins out there, as well as where you can purchase them.
Although this type of gin typically tends to emerge in the autumn,  it can also be enjoyed during the warmer months due to its fruity and refreshing flavour. You can even heat it up to consume during the colder months, or sometimes add to Prosecco for a special occasion.
Plus, if you're feeling adventurous, you can even make it at home with this sloe gin recipe!
Hayman's Sloe Gin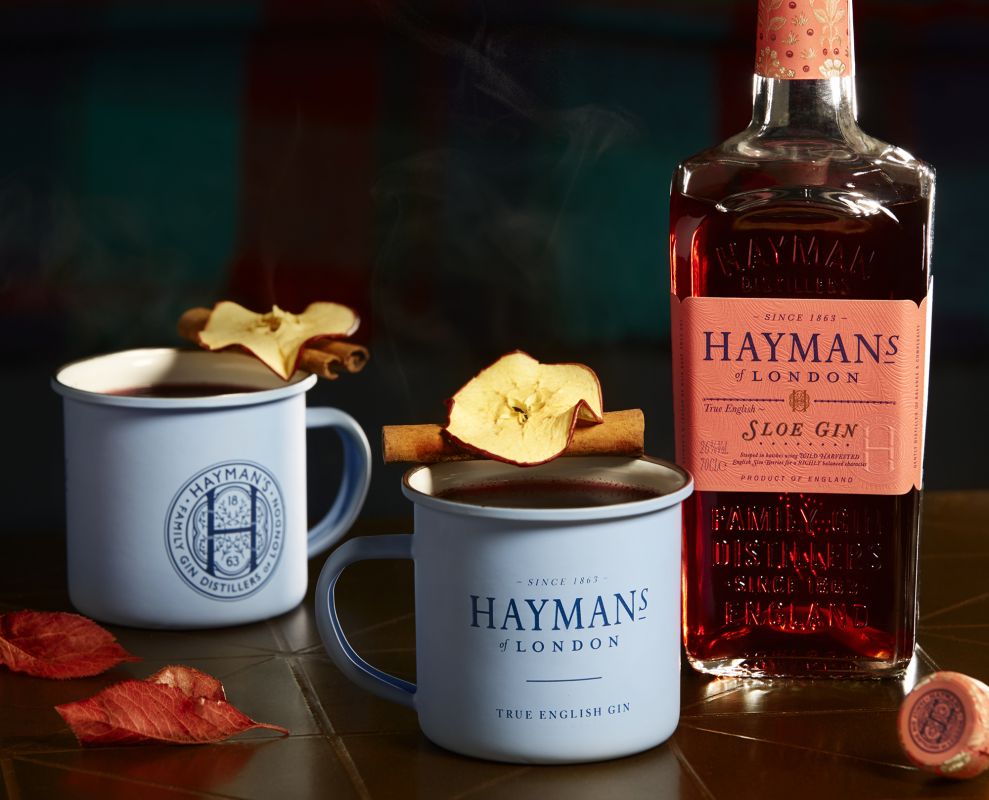 A true English Sloe Gin which is defined by its balance. Not too sweet, not too tart allowing you to taste the gin. In this gin you will find plummy aromas, hints of almond and frangipane and delicious fruity notes from the wild-foraged berries.
An exceptional drink to get you through winter as a warming companion.
Buy yours for £26.00 (26% ABV, 70 cl). | Read our review. 
---
Boodles Mulberry Gin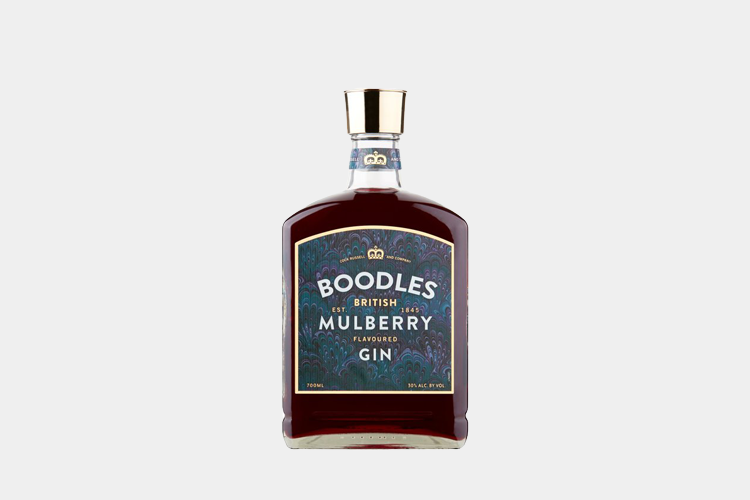 The first of its kind, this gin is actually inspired by traditional English sloe gin. The sweet medley of berries perfectly complements rosemary, nutmeg and sage for a brilliant new take on a British classic. It also pairs up nicely with Prosecco for a Mulberry Fizz.
Buy yours for £24.85 (30% ABV, 70 cl).
---
Solway Spirits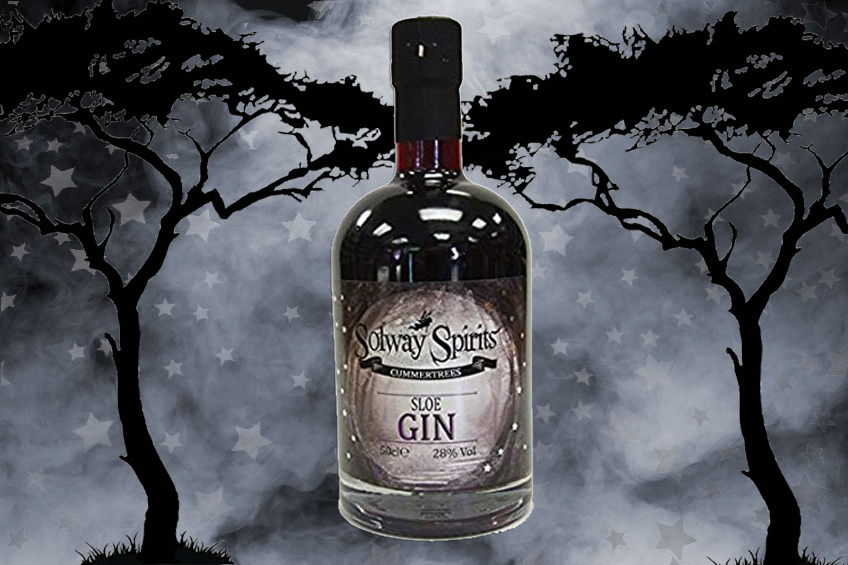 Rich and fruity on the nose, Solway Spirits' Sloe Gin will remind you of other seasonal treats: the currants of a warmed mince pie or a rich berry jam made from autumnal fruits. In the bottle, it's a warming potpourri of forest-like scents, with  juniper really coming to the fore once added to the glass.
Buy yours on Master of Malt for £20.95 (28% ABV, 50cl). | Read our review 
---
Gordons Sloe Gin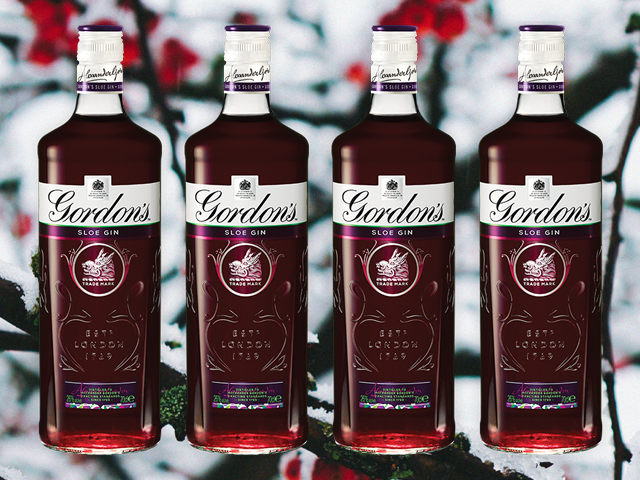 After steeping the finest wild sloe berries gently, the result is a lovely tipple that combines the dryness of Gordon's gin with cassis sweetness. Perfect for any occasion.
Buy yours at Tesco for £14.00 (26% ABV, 70cl).
---
Pickering's Sloe Gin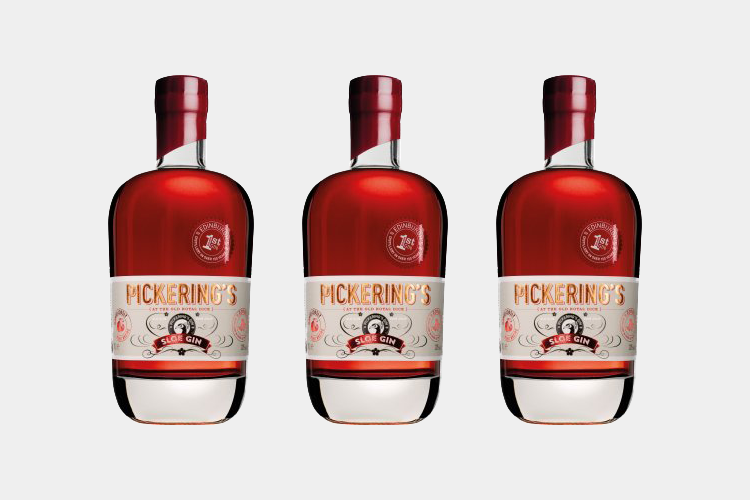 The jammy berry coloured spirit is packed with sloe berries, the summer fruit also known as blackthorn. The depth of Pickering's Sloe Gin is a given since it's the result of resting Pickering's Gin over sloe berries for an incredible 9 months.
Buy on Master of Malt for £24.95 (30%, 70cl).
---
Sipsmith Sloe Gin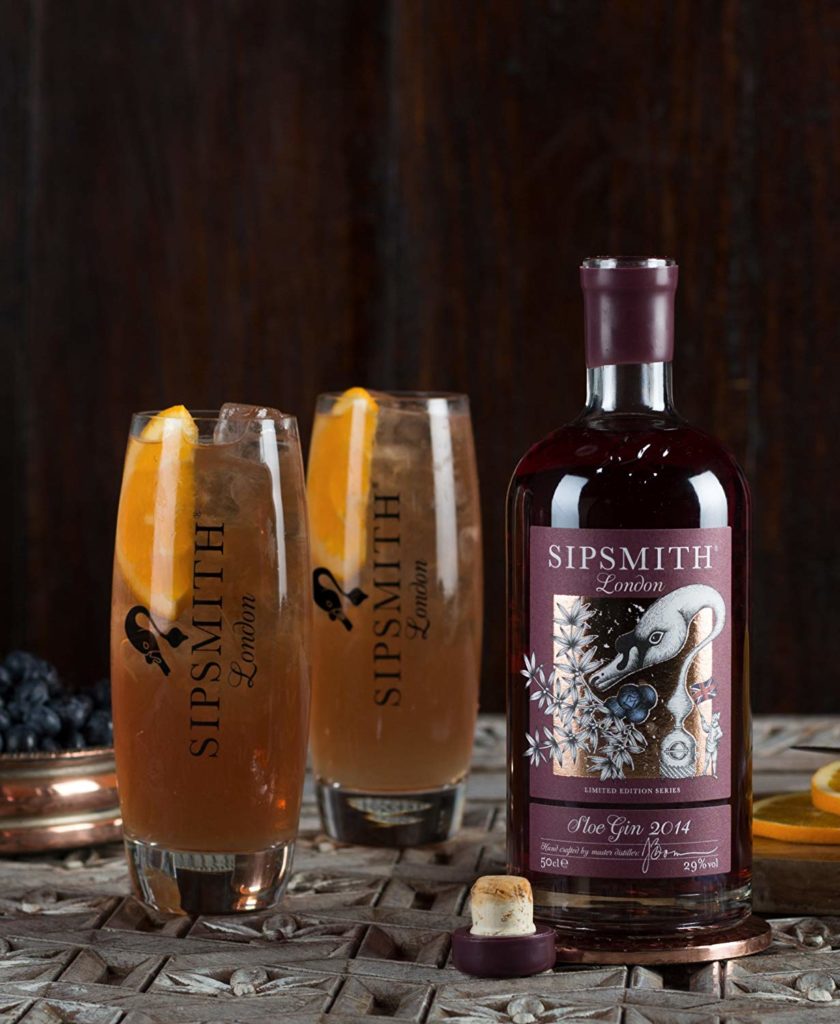 This is a delicious, sweet and fruity gin bursting with cherry ripeness, with hints of cassis and almond. Reminiscent of the very best bakewell tart, it's perfect for cocktails or charming enough to be sipped on its own. To taste, it gives off a velvety mouthfeel and balanced sweetness for the finish.
Buy on Sipsmith for £25.00 (50 cl).
---
Warner Edwards Harrington Sloe Gin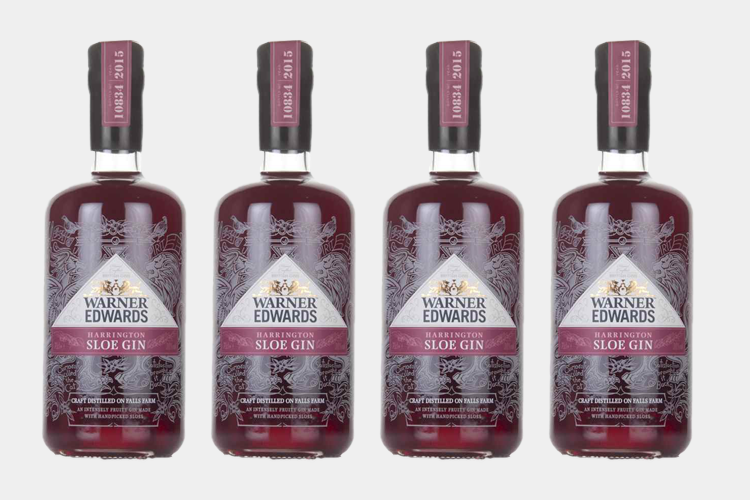 On the palate juicy berries make way for spice, before clean juniper and zesty citrus notes. This sloe gin has a true harmony between the sloe berries and a characterful spirit. It is pleasant to sip and savour, punchy autumnal flavours and a robust character that will also stand up well in long drinks.
Get yours on Master of Malt for £26.74 (30% ABV, 70 cl).
---
6 O'clock Sloe Gin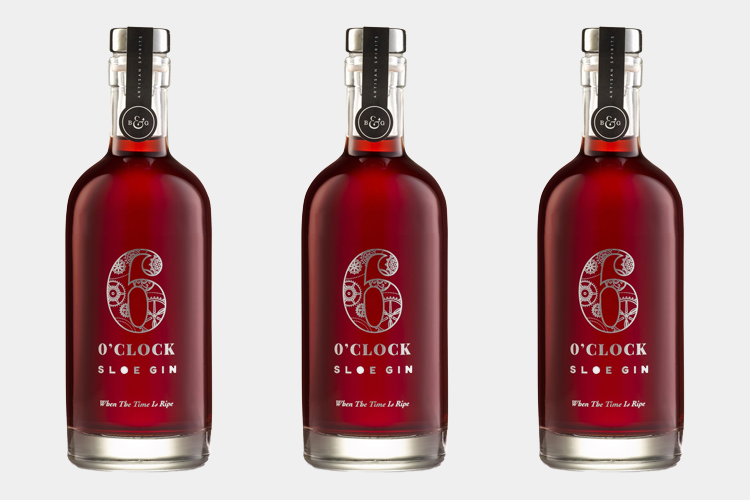 6 O'clock Gin has a series of medals to its name and an ever expanding range of accompanying products, from tonics to vermouths. Their sister gins, a sloe and a damson are quite impressive.
To taste this is described as intensely dry and fruity, bittersweet and puckering, with warming spice, especially cardamom. Sounds like the ideal tipple to complement a cold winter's night in.
Get yours on Amazon for £18.99 (26% ABV, 35 cl).
---
Greenall's sloe gin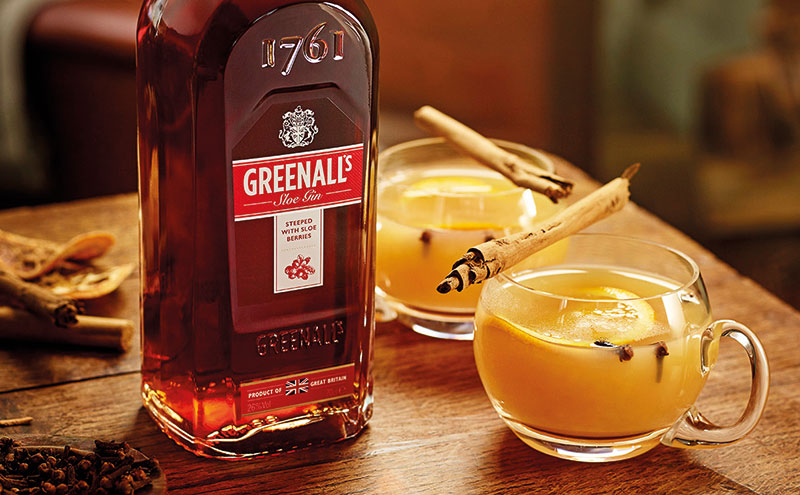 The Greenall's distillers use their classic Greenall's Gin recipe, which feature eight botanicals, as well as British sloe berries to give it the essential fruity flavour profile.
You can find this on Master of Malt for £17.45 (26% ABV, 70 cl).
---
Monkey 47 Sloe Gin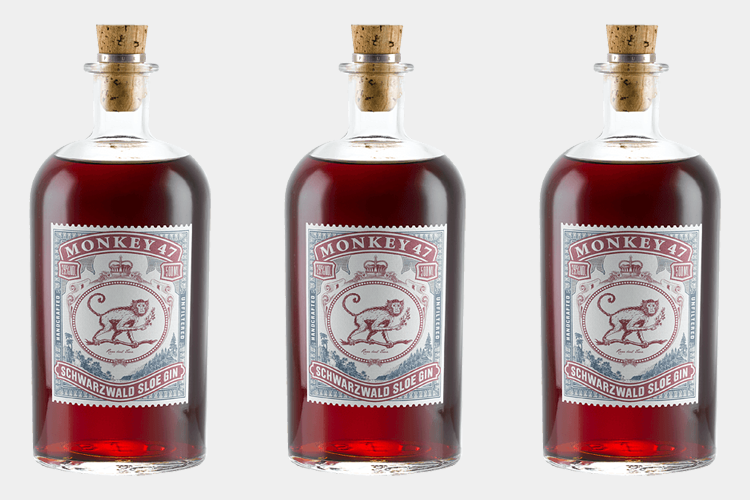 Monkey 47 gets its unrivaled complexity and quality from its 47 handpicked plant ingredients, of which a third come from the Black Forest, such as spruce, elderflower, blackthorn, bramble leaves and fresh cranberries. Distilled in small batches, this Schwarzwald sloe gin is a true Monkey 47, but nevertheless a whole different one.
Get yours on The Drink Shop for £39.83 (29% ABV).
---
Plymouth Sloe Gin
This sloe gin has a rich red colour, which is the result of steeping fine sloe berries in high strength Plymouth Gin and soft Dartmoor water. The result is a smooth liqueur taste with a beautiful balance between sweet and bitter fruit flavours, and a hint of almonds from the stone of the fruit.
Find yours at Waitrose for £27.50 (26% ABV, 70 cl).
---
Bathtub Sloe Gin
Almost half a pound of the finest sloes are used to produce every bottle of this cold-compounded gin, along with a merry band of botanicals, including juniper berries, cassia, coriander, cloves, and orange peel.
These are then all added to high quality copper-pot-still spirit. The result? A sloe gin that has tonnes and tonnes (and tonnes) of character.
You can get this at Master of Malt £27.95 (33.8%, 50 cl).
---
Elephant Sloe Gin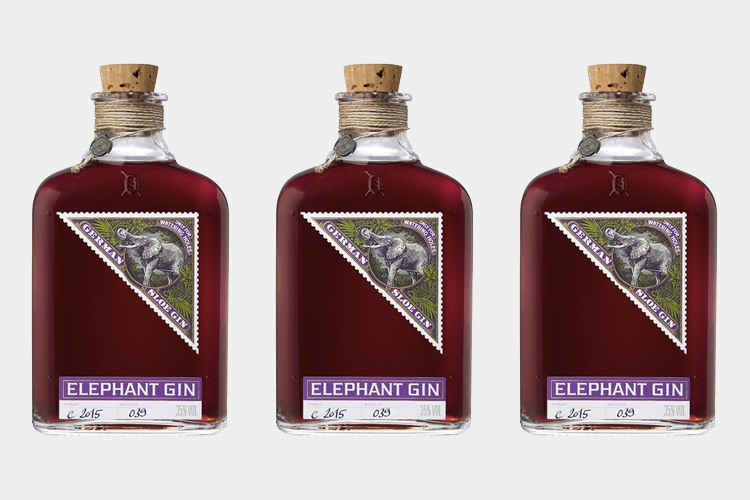 The Elephant Gin team use fresh, wild sloes, which they break before soaking in Elephant Gin for several months. The resulting liquid is unfiltered, so as to "retain the highest amount of aromatic flavour components." Because they break them – the stone inside is more exposed to the spirit, giving an even bigger marzipan note to the gin.
You'll find this for £33.90 on the ginkiosk.com (35% ABV, 50 cl).
---
Follow us on Facebook, on Twitter @theginkin, or on Instagram at @theginkin. If you have a story suggestion email editor@theginkin.com
---
More from The Gin Kin: