Old Tom was a hugely popular style in the late 1800s and was notorious as London's gin scene was driven underground. This type of gin got its name from an unusual dispensing method used by London gin houses.
A tom cat-shaped plaque would be hung outside where passers-by could drop a coin in the animal's mouth. The proprietor would then dispense a shot of gin from a tube under the cat's paws.
One way to describe Old Tom Gin would be as sweeter than London Dry Gin yet not as sweet as Dutch Genever, so you could say that it's a balance between the two.
It could be considered the ideal tipple to please gin purists but also enthusiasts of innovative flavoured gin alike.
Porter's Tropical Old Tom Gin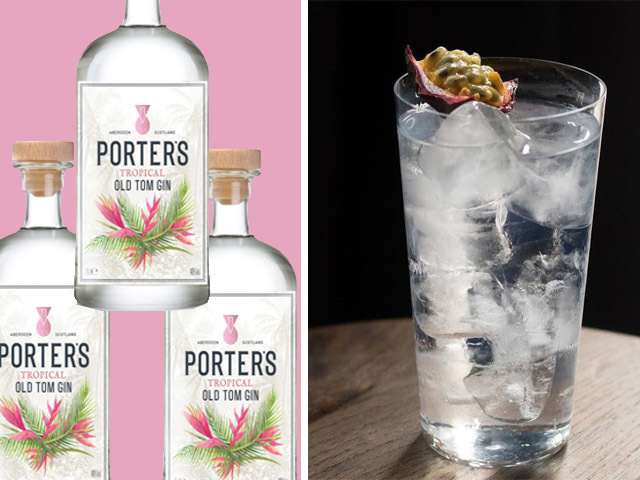 Starting with a classic, juniper-forward recipe, Porter's have added passion fruit, guava and white tea which are cold-distilled to retain their natural flavour. Great for Martinis or a classic G&T. Not that it should define your opinion on this tipple but Porter's Gin made it in Vogue when it had first launched for its 100th edition which is quite remarkable.
Available on The Whisky Exchange for £34.25 (70 cl, 40% ABV).
Bathtub Old Tom Gin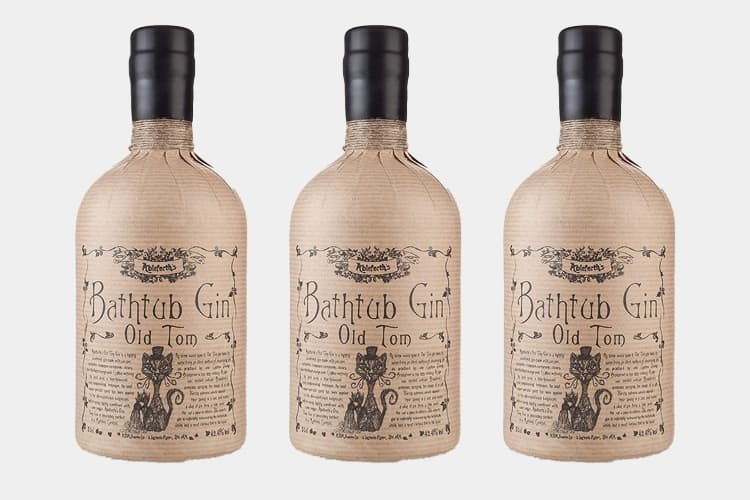 The light sweetness of this gin seems to add body to its flavour while it helps develop some of the juniper and orange flavours as well. The finish is clean with a touch of pepper.
Available on Master of Malt for £27.95 (50 cl, 42.4% ABV).
City of London Old Tom Gin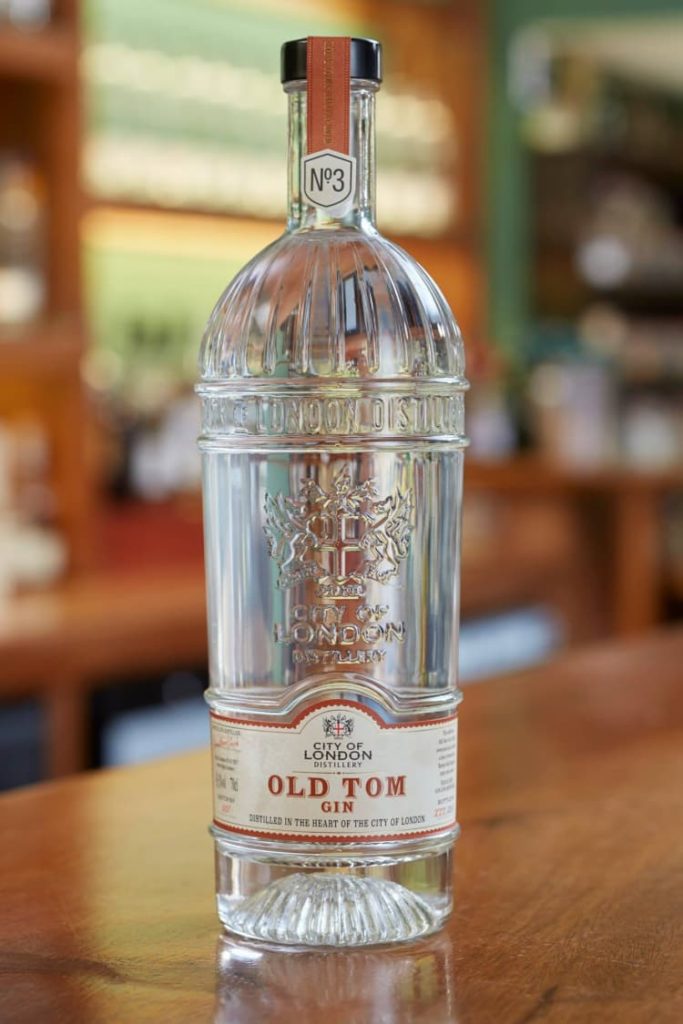 City of London Old Tom Gin is an authentic Old Tom lightly sweetened and combines a hint of warm spice flavour with lingering zesty citrus notes. Winner of a Double Gold Award in the San Francisco Spirits Competition 2017 it looks like a promising tipple to amplify the flavour of your G&T.
Pick up yours on City of London for £32.00 (70 cl, 43.3%).
Gin Lane 1751 Old Tom Gin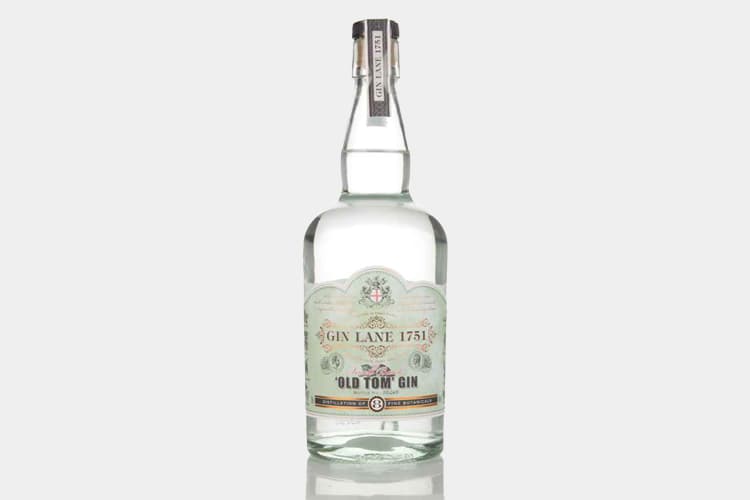 Silky and smooth with a sweet, yet dry taste profile.  Made with 100% refined sugarcane this is a smooth, full-flavored gin which also makes part of a range of four different tipples of Gin Lane 1751 all distilled using the same botanicals.
Available from Aldi for £19.99 (70 cl, 40% ABV).
Hayman's Old Tom Gin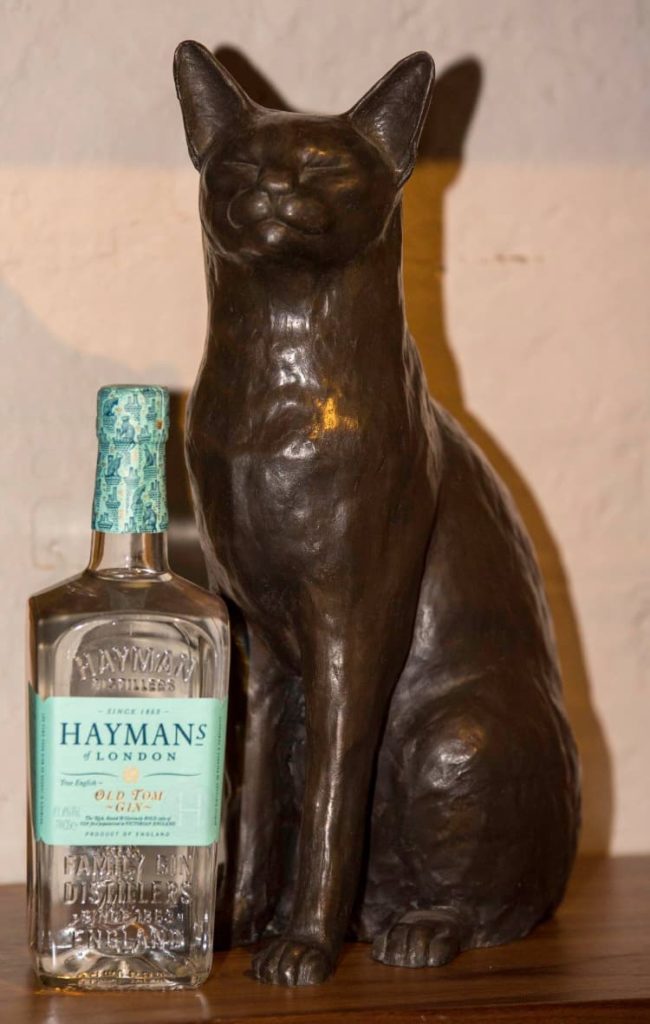 The gloriously generous quantities of botanicals used in their family recipe create a bold citrus and juniper pine character that is rich and rounded on the palate with a beautifully delicate finish. If all of Hayman's tipples are as exquisite as their Sloe Gin then we say "give us more". Enjoy this tipple in a classic Martinez cocktail, a refreshing Tom Collins or a rich and full-flavoured Old Tom and Tonic.
Available from Hayman's website for £27.00 (70 cl, 41.4% ABV).
Hernö Old Tom Gin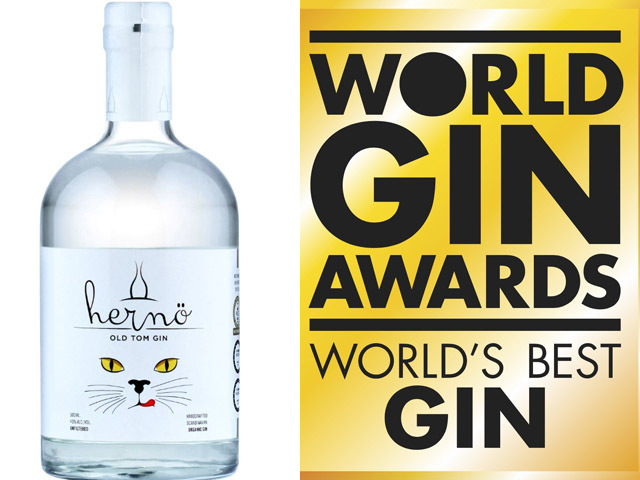 Hailing from Sweden, this top cat features a London Dry line-up of juniper, coriander, cassia, black pepper and lemon peel. However, it's also infused with vanilla, meadowsweet and Nordic lingonberries – no wonder Hernö Old Tom Gin won the title of World's Best Gin twice. The result is world class: a gin with delicate floral touches that creates a rich mouthfeel. Simply serve neat with a slice of lemon.
Available on Amazon for £34.85 (50 cl, 43% ABV).
Jensen's London Distilled Old Tom Gin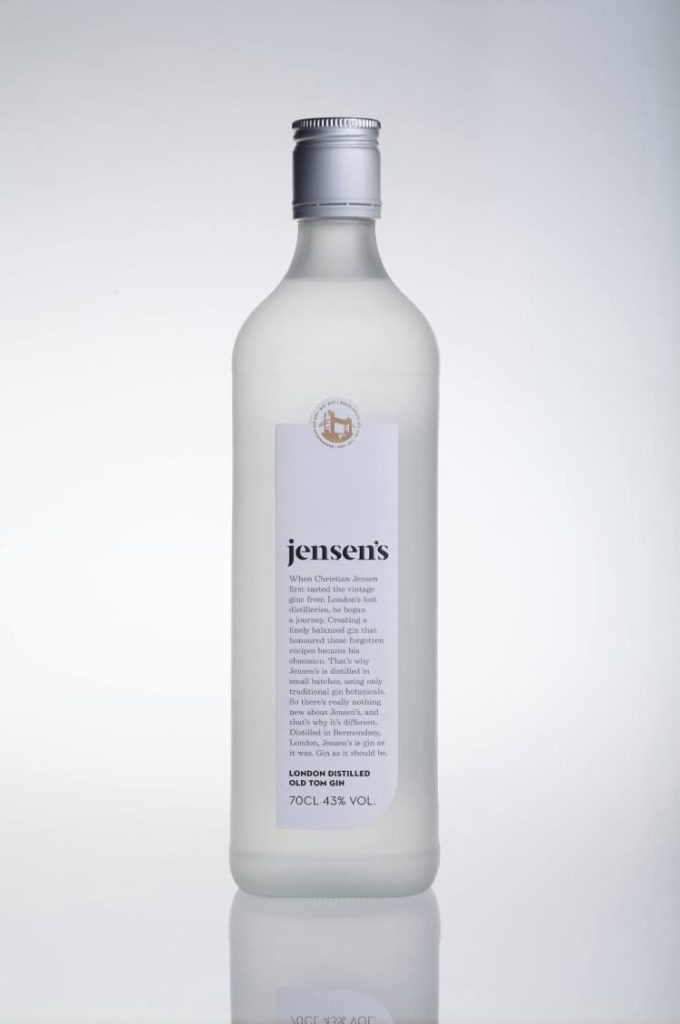 A concentrated blend of botanical aromas including juniper, liquorice and citrus.
Available on Amazon for £27.25 (70 cl, 43% ABV).
Langley's Old Tom Gin
Slow kick of juniper, fennel, nutmeg, lemon peel and coriander that develops to a smooth, soft, sweetened finish that lingers.
Available on Amazon for £28.25 (70 cl, 40% ABV).
Makar Glasgow Old Tom Gin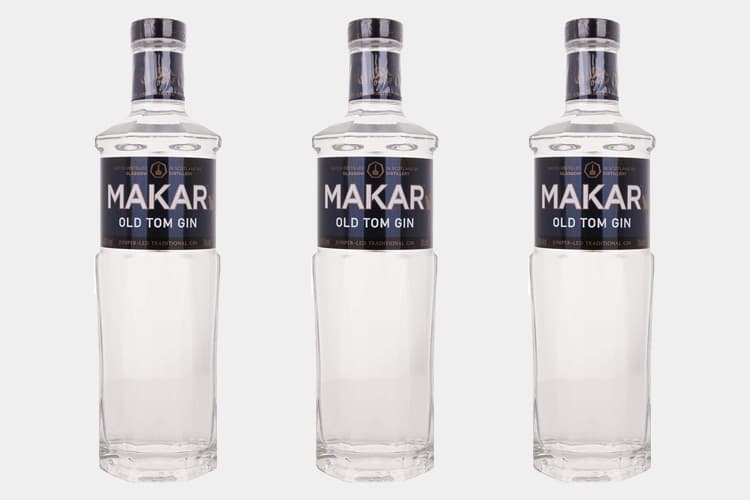 Complementing the bold juniper of Makar Original Gin, Old Tom infuses orange peel, almonds and a small injection of honey into its distilling process. The result is an exceptionally well-balanced, complex and rewarding Old Tom Gin, sweeter on the palate than the popular London dry style.
Available from the Glasgow Distillery Co. website for £35.00 (70 cl, 43% ABV).
Orkney Old Tom Gin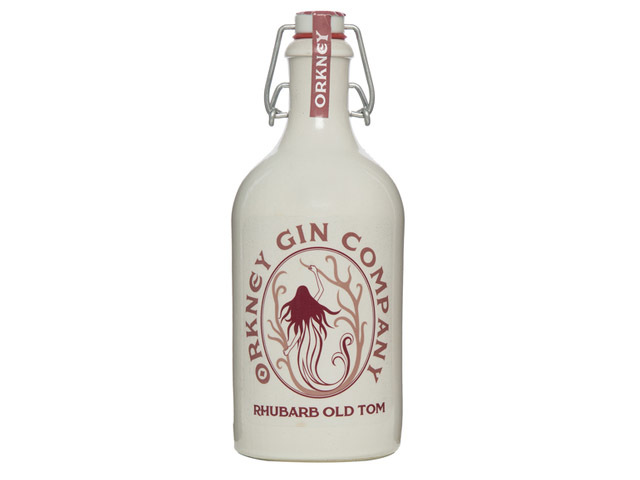 Made to traditional Old Tom style which originates in the 18th century, this is a soft lightly sweetened gin. Botanicals include juniper, cinnamon, rose and Seville orange peel all infused in large quantities of chopped rhubarb.
Available on Orkney Gin Company for £32.90 (50 cl, 43% ABV).
Poetic License Old Tom Gin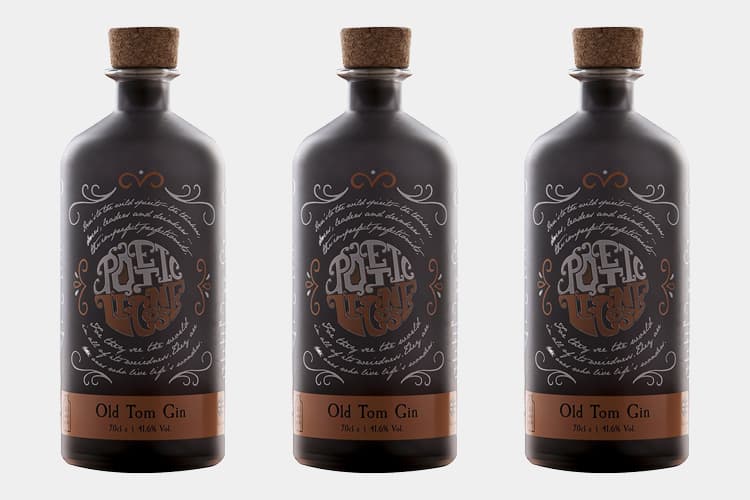 Poetic License Old Tom Gin is made quite unlike most others in this category; no sugar is added, instead all the sweetness is derived from liquorice root. The drink carries a clear tint from its barrel ageing – a method used by the creators in an attempt to recreate a more historically accurate Old Tom.
Available on Poetic License Distillery for £34.95 (70 cl, 41.6% ABV).
Ransom Old Tom Gin
Using a recipe developed in collaboration with spirits historian David Wondrich and aged for three to six months in wine barrels, it's properly perfect for a Tom Collins.
Available on Master of Malt for £50.63 (70 cl, 44% ABV)
Tanqueray Old Tom Gin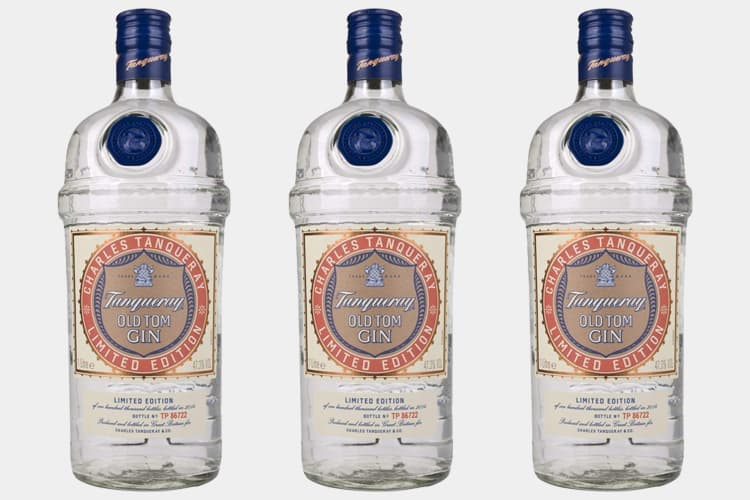 Piney juniper led with earthy orris root and liquorice with faint candied ginger, lemon and sage. Water amplifies herbal notes and teases out more of the fruity new make. Lightly sweet with a soft mouth feel.
Available on Amazon for £73.59 (1L, 47.3% ABV).