Soft and sweet, zesty yet subtle to the taste, there's so much to discover from Aber Fall's popular Orange Marmalade Gin. Enter our competition until next Wednesday 6th March to win a bottle of this exquisite tipple. 
---
A little bit of background
Aber Falls are somewhat of a recent addition to the gin market. Based near the beautiful Snowdonia National Park in Wales and with their very own famous waterfall called Rhaeadr Fawr to draw from, the distillery has a very natural advantage in their gin-making process!
The beautiful landscape of North Wales also allows the team to source the local botanicals that go into their outstanding liquids.
The packaging
Orange Marmalade Gin comes in a distinctive orange bottle, complete with decorative Welsh-style illustration. There's no doubt here that you are experiencing a taste of Wales in a bottle. It's beautiful, sturdy and perfectly represents its orange theme.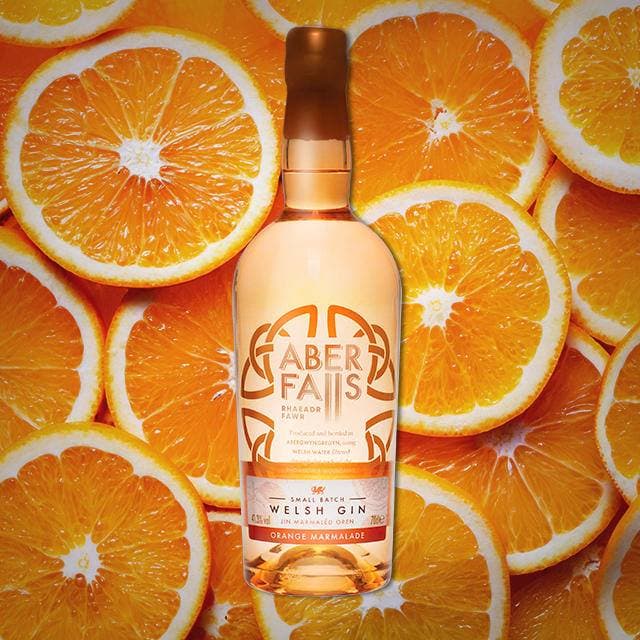 On the nose
As soon as the lid is lifted, there's a strong presence of juniper that then develops into a sweet, subtle hint of inviting orange in the glass.
Straight
Surprisingly, at 41.3% ABV, this feels so pleasant without a mixer on the palate. You could almost mistake it for a gin liqueur. It's deliciously sweet to the fore with a light citrus zest in the background. You could easily sip on this all night!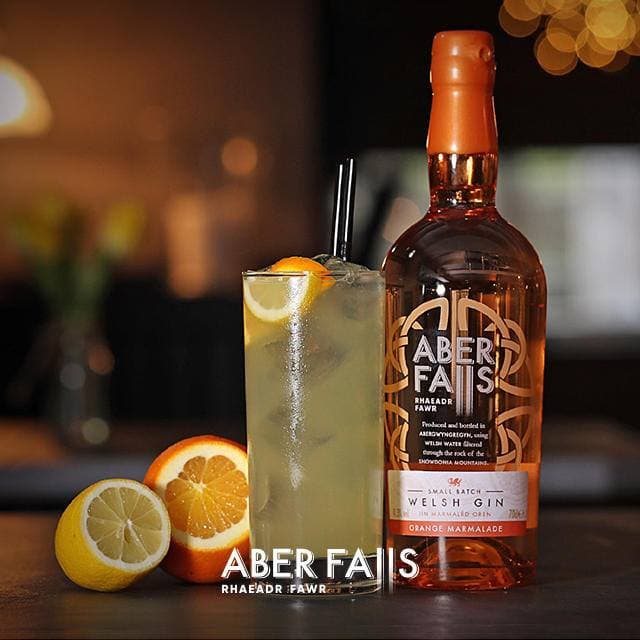 With tonic
Wow, the addition of a mixer to the glass unveils yet another layer to this gin. It tastes like orange sherbet: vibrant, fruity and not what I expected from the prior sweetness.
This time around, it's fizzy and refreshing with a bright notes of orange sure to make you smile.  However, it never strays too far away from its juniper base.
There's enough interest here to intrigue a new gin lover, without completely destroying what seasoned gin fans love about the tipple.
Lasting impressions
Aber Falls have been a massive breakthrough and it's clear to see why. This gin delivers on all fronts.
You can easily sip it straight or with tonic both delivering completely different taste experiences. Is it orange marmalade? I'm not so convinced but do I mind when the gin is this delicious? (Probably not)
---
From Opihr to Darnley's, find more gin reviews with The Gin Kin.
---