Fancy a G&T? Be sure to drop in to one of these gin bars based in Edinburgh for warm atmosphere, inventive cocktails and daring décor…
Being the first Scottish gin bar, it was launched back in 2008. Every since it's been distinguished as Gin Bar of the year in 2017 at the Scottish Gin Awards.  Apart from great gin (a stock of over 350 gins), they also have a very thorough menu. Check out the "Unique, rare and mad" for some fun finds.
And if you're in the mood for developing your gin connoisseur skills, there are Gin masterclasses some of them being:  Journey with Gin Masterclass, Scottish Gin and Cheese Masterclass.
56 North, 2 West Crosscauseway, Edinburgh, EH8 9JP
---
Opened in November 2012 the Hanging Bat does the very best of UK beer but also has an ample variety of food to choose from. As far as the gin goes there is a wide range on offer as you'll find all most of the classic staples to the more intricate tipples.
The Hanging Bat Beer Cafe, 133 Lothian Road, Edinburgh, EH3 9AB
---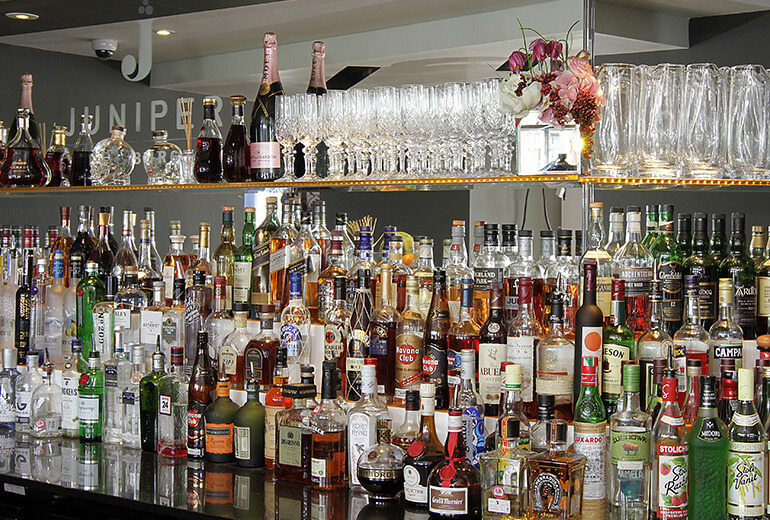 Located on historic Princes Street, this sleek, chic and discreet venue boasts panoramic views overlooking the city. With a reputation of Edinburgh's most innovative bar this is definitely one that you should put on your radar for your next visit.
20 Princes Street, Edinburgh, EH2 2AN
---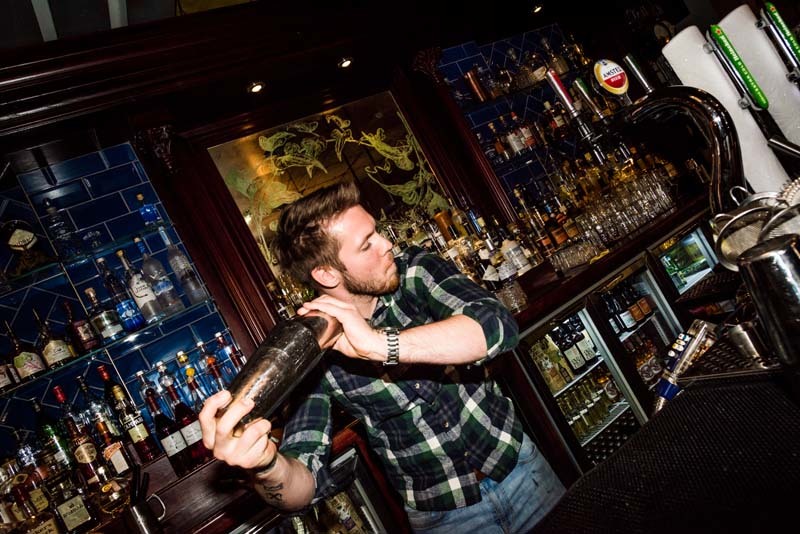 Located in the Haymarket area of Edinburgh, this dining room and intoxicating liquor emporium is sure to offer you some of the globe's rarest and extraordinary liquors. Winners of the Star Pub award for the second time in 2016 this bar offers not only an ample variety in gin and cocktails but also in sharing boards and other delights to compliment your experience.
256-260 Morrison Street, Edinburgh, EH3 8DT
---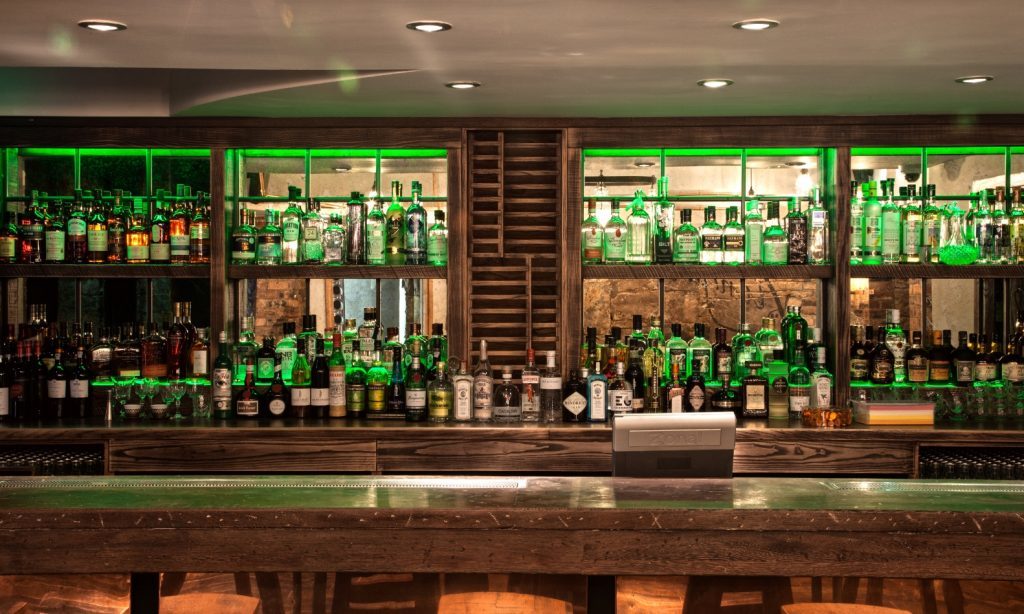 Home of Edinburgh Gin, Heads and Tales features two stills named Flora and Caledonia. If you're looking for a bar with knowledgeable tenders then look no further. You can also make a bespoke concoction to suit your tastes which adds to this bar's innovative character.
Heads and Tales, 1A Rutland Place, EH1 2AD
---
With 105 varieties of gin including their very own One Square gin made by Pickering's at Summerhall distillery, they could easily be considered among the gin connoisseurs in Edinburgh. Other than the wide gin variety you can also enjoy food from the hands of their Executive Chef, providing you with the best quality produce that Scotland has to offer.
1 Festival Square, Edinburgh, SC EH3 9SR
---
Opened in November 2013 this bar was created to offer a place where all ages and all people would feel welcome. Offering delicious cocktails, a wide range of craft beers and an extensive wine list this venue has it all.
If you're a lover of a speakeasy/vintage vibe then this intricate bar has the ideal ambiance for you to enjoy your favourite drink.
79 Queen Street, Edinburgh, EH2 4NF
---
Offering a large variety of wines, spirits and beers not to mention the cocktails, this is a venue that will satisfy all tastes. Furthermore, all audiophiles can enjoy live music as Bramble hosts DJs on a weekly basis featuring old and new tunes from the hip hop vinyl scene.
16a Queen Street, Edinburgh, EH2 1JE
---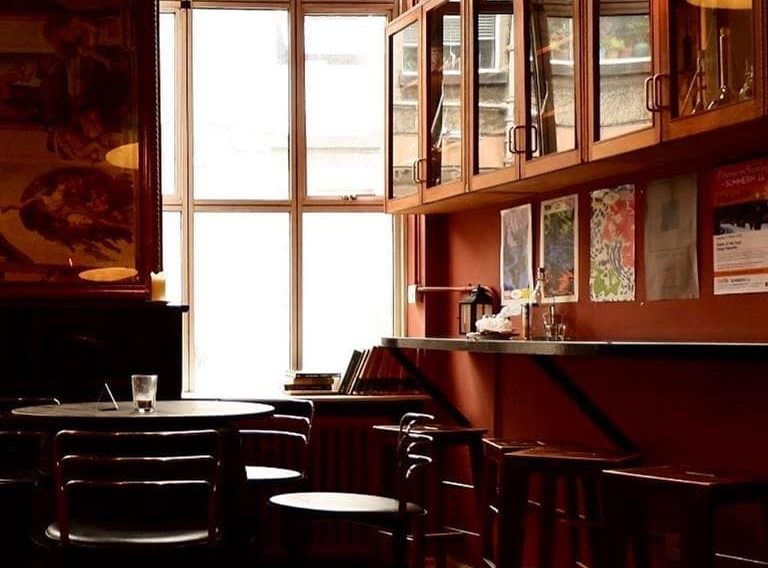 Once a small animal hospital of the Dick Vet School, this venue has kept its name for legacy's honour. The decor features a quirky mix of art from all over the world, while they also kept the authentic Dick Vet School's fittings and contemporary design. And with an on-site brewery and Gin distillery this is a bar like no other.
1 Summerhall, Edinburgh, EH9 1PL
---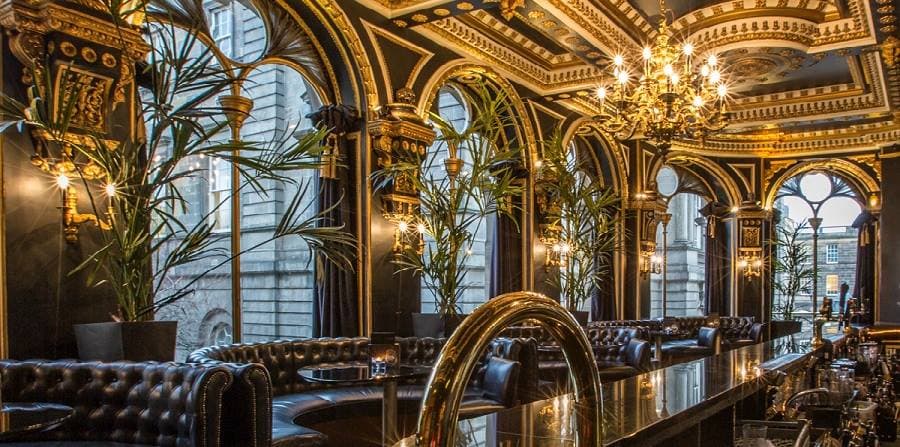 Having kept all the original features of the formerly Cafe Royal Bistro Bar, the Voodoo Rooms feature an extravagant elegance in their venue like no other. The name is derived from the various separate events areas in this venue consisting of the Main Bar, the Dining Room, The American Bar, Speakeasy and French Quarter.
They have won multiple awards including of Best New Bar in 2008 as well as the Tim Pryde – Makers Mark Bartenders Trove award in 2014. Apart from the impressive porftolio of events and extravagant interiors, the bars bestow a wide variety of spirits, beers, wine list, cocktails and coffees not to mention the snacks and specialty tequilas and rums.
19 West Register Street, Edinburgh, EH2 2AA
---
What's your favourite gin bar in Edinburgh?