World Cocktail Day Calls for "The Snoop" The Perfect Summer Cocktail
---
For World Cocktail Day, Gin and Juice is only appropriate for the purpose of a delicious summer cocktail recipe.
Back in 1993, Snoop Dogg rapped about Gin & Juice on his debut album Doggystyle, and the drink formerly associated with grandmothers everywhere suddenly became instantly well-known.
Then in 2018 he went on to prepare the famous concoction as he mixed a gigantic Gin and Juice (550 litres to be exact).
In honour of #WorldCocktailDay we have found the recipe for this cocktail only with a little something extra, to spice up a "laid back" summer evening with friends.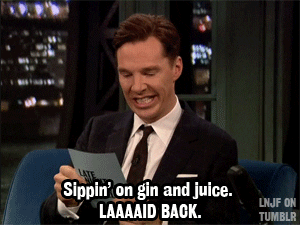 We give you "The Snoop", the summer pitcher version that will quench the thirst of you and any of your guests.
This recipe is potent and the cinnamon adds a little fire. Make sure the citrus juices are freshly squeezed.
Ingredients
175 ml freshly squeezed lime juice
175 ml homemade cinnamon syrup
750 ml gin (feel free to use Tanqueray if you'd like to adhere to the song's lyrics and support Snoop as an ambassador for the brand)
350 ml cranberry juice
350 ml pineapple juice
350 ml freshly squeezed orange juice
orange slices (to garnish)
lime slices (to garnish)
pineapple chunks or slices (to garnish)
Glass type
Method
Add the lime juice, cinnamon syrup and gin to the pitcher and stir well.
Add the remaining wet ingredients over large ice cubes.
Garnish with slices of fruit.
Pro tip: go heavy on the citrus to get a sharp flavour that will compliment the gin.
This recipe makes part of the book Gin: Shake, Muddle, Stir by Dan Jones. You can find it on Amazon for £5.69.