From Shetland to Plymouth, we've travelled the length and breadth of the UK to bring you the very best gin distillery tours available.
These tours range in price and content but each represent great value for money. Plus, you're guaranteed to pick up a sample or two along the way!
Greensand Ridge, Kent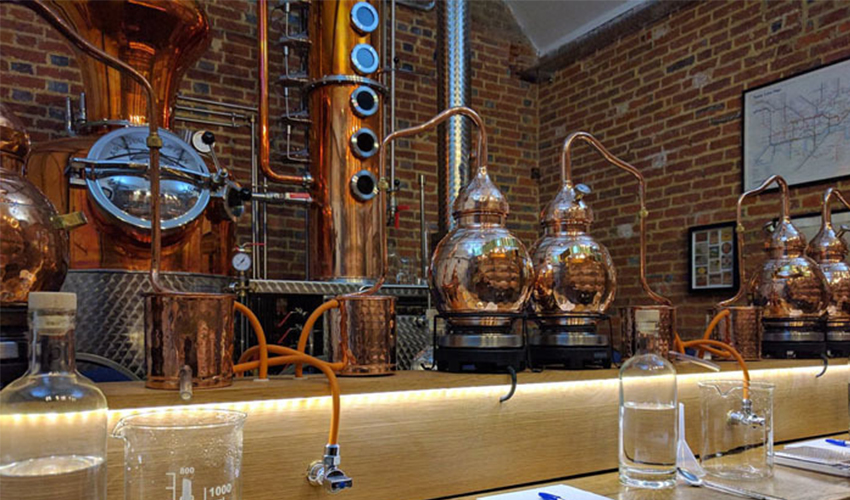 This won't be the cheapest tour on your gin journey, but it'll easily be one of the best.
Set in the enchanting Kent countryside, Greensand Ridge's Victorian coach house-turned-distillery creates the perfect atmosphere of premium intimacy.
Sip on a seasonal cocktail and soak up gin history, before getting botanical savvy and distilling a 70cl bottle of your very own handmade gin.
Cost: £80, find out more 
---
Silent Pool, Albury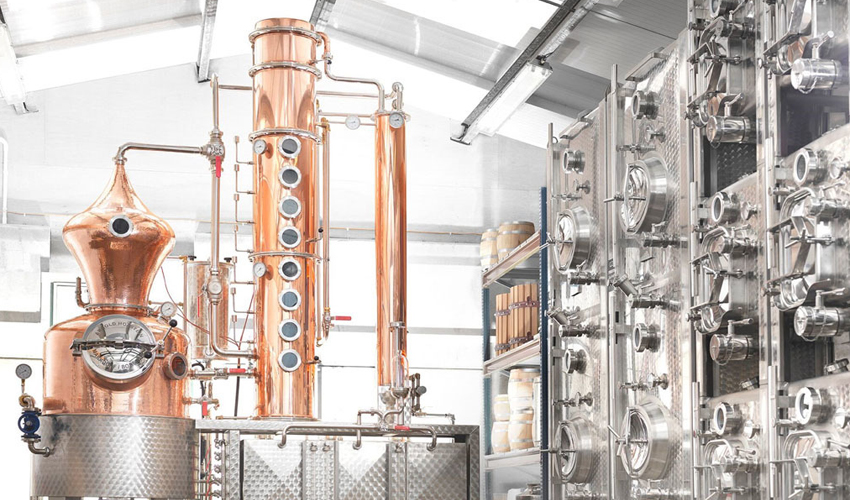 It's samples galore at the Silent Pool Distillery. Their range of gins and cordials – and vodka if you're that way inclined – is a truly delicious experience, made all the more appealing by the low entry cost.
Not only will you get change from a twenty, but you'll be treated to a fascinating history. You'll even get a fiver off at the shop too. Bargain!
Cost: £15, find out more 
---
Eden Mill, St Andrews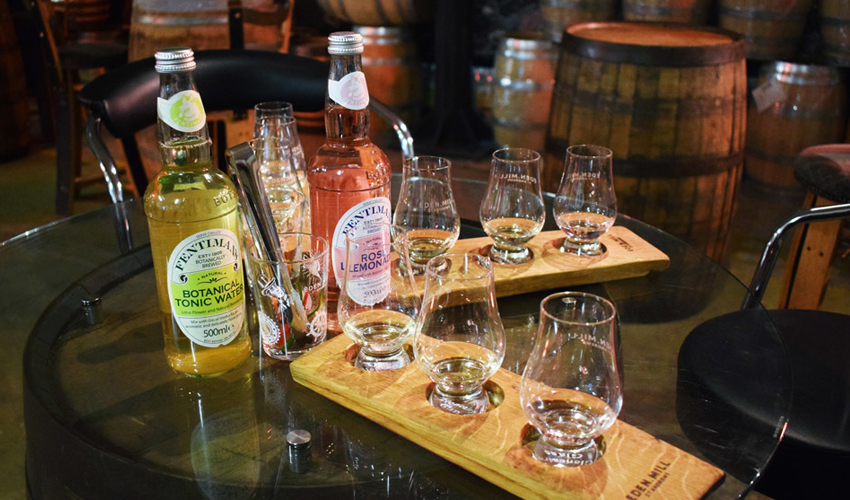 You know you're off to good start when you're handed a G&T on the door, but Eden Mill is the gift that keeps on giving.
The friendly and knowledgeable staff guide you through their beautiful boutique distillery, before you embark on a 3-gin tasting.
Be prepared for your credit card to take a hit though – after the samples, it's very hard not to take home a bottle… or three!
In addition, Eden Mill are also bringing a gin blending experience to the world famous Old Course to make golfing trips that bit more exciting!.
Cost: £10, find out more 
---
City of London, London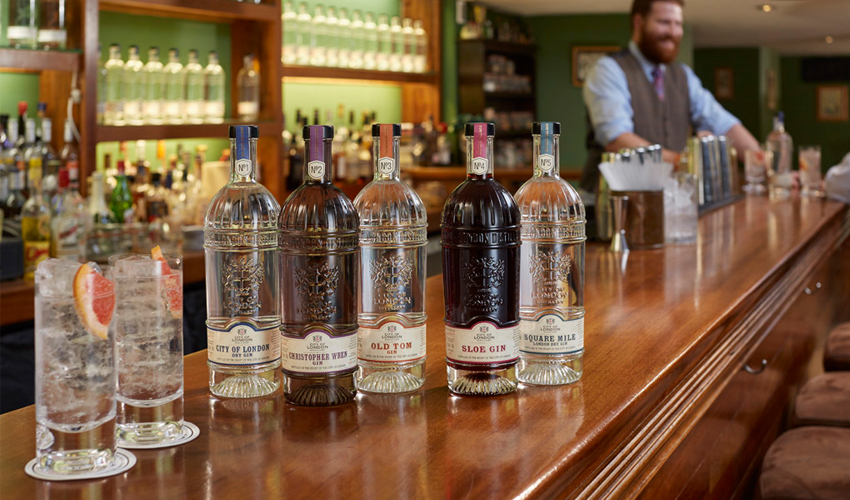 London has so many gin experiences to choose from. But if you were just to pick one, with five different tours to choose from, there's something for everyone in the City of London Distillery.
In addition to the standard tours you can also design your own tipple in their first-rate Gin Lab. In this gin paradise you're guaranteed to have a brilliant day out.
You can even head to their stylish bar afterwards for a post-tour treat or two.
Cost: £15-£125, find out more 
---
Sipsmith, London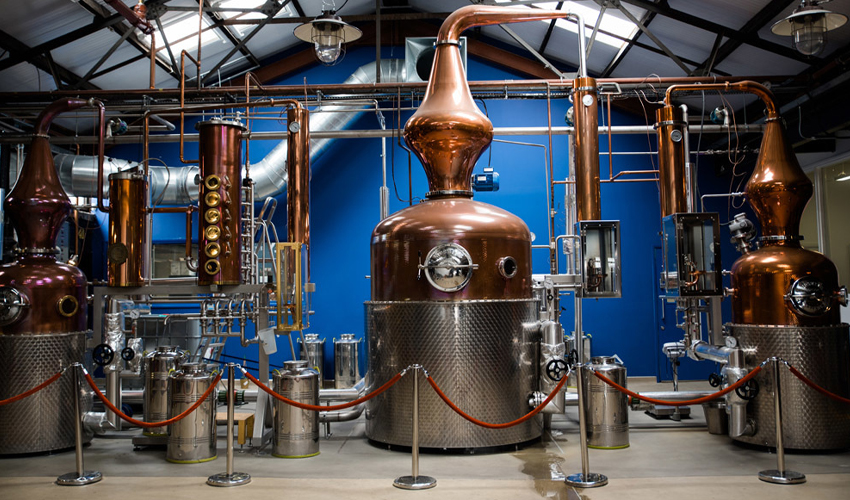 Gin distillery tours with a difference, Sipsmith really is a must-visit for gin lovers. It's more than just a tour; it's a spectacle.
You can opt for either the tour and the tasting, or upgrade to The Sipsmith Supper Club, and enjoy a gin-centric three-course meal at Charlotte's Bistro.
They even send you home with a goodie bag and a bottle of London Dry. Perfection, really.
Cost: £25-£85, find out more 
---
Union Distillers, Leicestershire
Set in the quaint town of Market Harborough, Union Distillers is the very definition of charming. Two Birds Gin is produced by hand in small batches of only 100 bottles at a time.
Natural spring water is harnessed from nearby Charnwood Forest in Leicestershire and the rural mystique is compounded by a mysterious 'secret ingredient'.
The ingredients that we do know about create flavour notes of coriander, sage, lavender and winter berries.
In a change from standard tours, Union Distillers provide a three-hour Gin Masterclass every Saturday. Although pricier than most at £110 per person (and £125 per couple) the apprentice becomes the master as you distil and take home your own bottle of gin.
Cost £110-£125, find out more
---
Salcombe Distilling Co, South Devon
Start Point Salcombe Gin is all about olde worlde charm. It blends Dartmoor water and trace botanicals using the old-fashioned one-shot method.
13 botanicals are sourced from historical trading routes from around the world, including English coriander seed and Macedonian juniper. 
As well as a tour of the Salcombe distillery, you will be also be taught how to distil your own gin.  You can then take home to enjoy the fruits of your labour.
Gin lessons and tours cost £100 (or £150 for two) and take place every Wednesday, Friday and Saturday at 2pm.
Cost: £100, find out more
---
Dunnet Bay Distillery, Thurso
Rock Rose have a habit of trying something a bit different. And true to form it took no less than 55 experiments before the Rock Rose Gin recipe was finalised and the first batch distilled in 2014.
Locally harvested Rhodiola rosea, cardamom, coriander seed, verbena, sea buckthorn, rowan berries and blaeberries all compliment the predominant botanical, Juniper.
Tours start from £6 and include tastings of the well-honed recipe.
Cost: from £6, find out more
---
Ian Macleod Distillers, Edinburgh
This family run distillery is the creator and producer of Edinburgh Gin. Head distiller David Wilkinson has a scientific background and utilises his skills to oversee a progressive distillation process.
Edinburgh Gin is a classic London Dry style gin but with a modern twist, containing a unique blend of lemongrass, lime peel, cobnuts, mulberries, lavender and pine buds.
A range of tours are available with prices varying between £10 – £100.
Cost: £10-£100, find out more
---
The Lakes Distillery, Lake District
Lakes Gin is growing and growing, as we seen when they launched in co-op stores across the country recently.
It's created over the space of a few weeks using local Cumbrian water from the River Derwent.
Botanicals are also locally sourced . The Lake District region provides  Cumbrian Juniper, mint, Heather, meadowsweet, hawthorn and bilberry.
As far as tours are concerned there is something for everyone with a choice of five, ranging in price from £12.50 to £295.
There's even an opportunity to hand-feed some local resident alpacas – we did say there was something for everyone!
Cost: £12.50- £295, find out more
---
Laverstoke Mill, Hampshire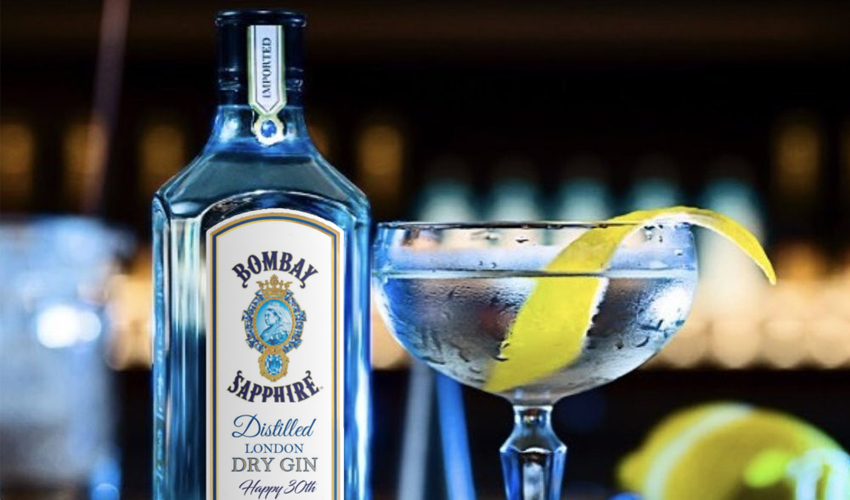 After the Laverstoke Mill Distillery recently produced the gorgeous English Estate Gin, Bombay Sapphire invites you to uncover the secrets of their world-famous gin, inside the walls of their historic distillery in rural Hampshire.
A blend of 10 carefully selected botanical ingredients including juniper, almonds, angelica, lemon peel, coriander, liquorice, cassia bark make up the recipe which dates back to the original 1761 recipe.
Tours run 7 days a week, tickets are priced at £16 and must be bought in advance.
Cost: £16, find out more
---
Plymouth Gin, Plymouth
Gin distillery tours don't get much better than the Plymouth Distillery. It's the oldest working distillery in England. It has been making Plymouth Gin according to the original recipe since 1793.
The distinctive taste of Plymouth Gin is created by avoiding excess bitter botanicals and using the soft, crystal clear Dartmoor water.
The tour involves tastings and an overview of the history of the Distillery as well as an introduction to the Plymouth Gin distillation process and the botanicals which are used.
At the end of the tour, guests can choose between a complimentary miniature of Plymouth Gin to take home or enjoy a Plymouth Gin and Tonic at the Refectory Bar.
Cost: £10-£45, find out more
---
Shetland Reel Gin, Shetland
Shetland Reel Gin is most northerly gin in the UK and also one of the smallest commercial gin distilleries in the country. It is also one of the most authentically 'local' Scottish gins, as only botanicals sourced locally are used.
The result is an excellent traditional-style gin. The unique Shetland twist is provided by the inclusion of apple mint, which is grown and harvested by Unst market growers.
Guided tastings in the distillery run from April to September, one per day on Tuesdays, Thursdays and Saturdays from 12 noon.
For £10 you get a tasting session guided by product experts and a discount voucher for on site purchases.
Cost: £10, find out more
---
Lilliard Gin, Jedburgh
Lilliard Gin is made small batch and is handcrafted in a tiny copper still, using ingredients found & foraged in the Scottish Borders.
The light and complex floral palette is aimed at reflecting the diverse Borders landscape and the abundant natural resources of the Southern Scottish Valleys.
They are a tiny but working distillery, so for legal and safety reasons, they can't always open to the public. And as the Liliard Gin makers say, 'Those flowers don't pick themselves!') Opening hours are 11am-3pm Saturday and Sunday.
However, they love visitors, so if the regular hours don't suit, or you are making a special trip, get in touch and they will do their best to accommodate you.
They also offer regular gin classes, where you'll be taught how to find the perfect gin botanicals.
Cost: n/a, find out more
---
The Glasgow Distillery Co, Glasgow
Located in Scotland's cosmopolitan city Glasgow is The Glasgow Distillery Co. which creates and provides tours for gin, whiskey and beer.
The jewel in the crown is their award-winning Makar Original Dry Gin – the first gin to be distilled in the city of Glasgow. The recent cherry gin was also reviewed favourably by us.
Seven carefully-selected botanicals which  compliment the Juniper which lies at the heart of Makar. These botanicals are distilled in small batches in a copper still named Annie (we wish more stills were named!) to produce a perfectly-balanced juniper-led Gin.
Tours are currently sold in conjunction with Glasgow's favourite beer, Tennents. The brewery and distillery tours starts at 1.30pm at Wellpark Brewery for the Tennent's Tour, followed by a tasting session of various Tennent's Export Beers.
You will then be whisked off to the Glasgow Distillery for the tour and sampling of the Makar range of Gins.
Cost: £38, find out more
---
The Cotswolds Distillery, The Cotswolds
https://www.instagram.com/p/BrVgDgUFS-q/?utm_source=ig_web_button_share_sheet
Cotswolds Dry Gin is a recent International Wine and Spirit Award winner made from a blend of nine carefully considered botanicals – juniper, coriander, angelica root, Cotswolds lavender, bay leaf, grapefruit, lime, black pepper and cardamom seed.
The tour will take you around the distillery's production areas and warehouses whilst giving you a detailed account of how they craft their spirits.
You'll be able to see (and smell) all the processes in action. At the end of the tour, you can make yourself at home in the stylish tasting room to sample a range of spirits and liqueurs.
Cost: £6-£10, find out more
---
Slamseys, Essex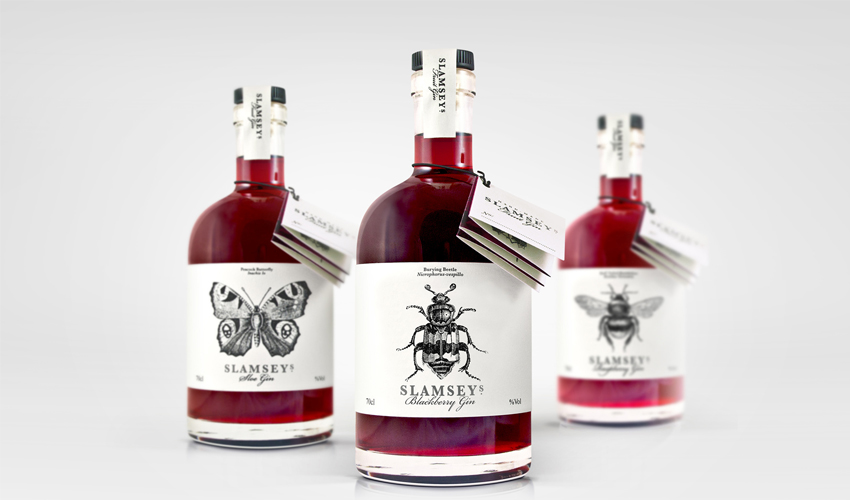 Slamseys Sloe Gin is distilled on the Slamseys Farm in the Essex countryside. The key infusion in this gin is the sloe berries which grow on the farm.
The family-run business searches the fields and hedgerows of the farm to pick the finest wild blackberries, flowers  and of course sloeberries to use as key ingredients. These slowly infuse in quality gin to make exquisite gin liqueurs.
The beautiful labels on the bottles are inspired by the wildlife on the farm and by the work of the eminent naturalist John Ray (1627 – 1705). He lived nearby and dedicated his life to the systematic description of the plant and animal kingdom.
Whilst not a fully functioning visitor attraction offering set gin distillery tours, it is possible to contact the farm and arrange to see how the gin is created.
Cost: n/a, find out more
---
Penderyn Distillery, Brecon Beacons
The Penderyn distillery are more focused on whisky production but they also produce the very fine Brecon Botanicals Gin. This is distilled using botanicals from Wales and all over the world.
The Welsh spirit is bottled at Penderyn Distillery and water is provided from the Brecon Beacons National Park.
The eclectic group of botanicals include Juniper Berries, Orange Peel, Cassia Bark, Liquorice Root, Cinammon Bark, Angelica Root, Ground Nutmeg, Coriander Seeds, Lemon Peel and Orris Root Powder.
Penderyn Distillery tours cost £9 per person and include tasting.
Cost: £9, find out more
---
Verdant Spirit Co, Dundee
Dundee's first and only gin ever to distilled in the city (well legally anyway) is also one of the country's newest gins. Shortly after hitting the shelves Verdant Gin promptly won the Scottish Gin Awards 'Gin of the Year' in 2017.
The distillery is based in a former engine house of one of Dundee's old mills that housed some of the most cutting edge machinery of its day.
The gin and the equipment that help create it is the brainchild of founder and managing director Andrew Mackenzie. He was the former marketing director of Formula One team McLaren from 1990 until 2000.
A visitor centre is currently being build on the site. So although you can't currently tour the distillery we thought we'd give you a heads up of what will surely be a fantastic experience given the historic interest of the old mill in which the gin is distilled.
Gin distillery tours are set to start as early as this year.
Cost: n/a, find out more
---
Cambridge Distillery, Cambridge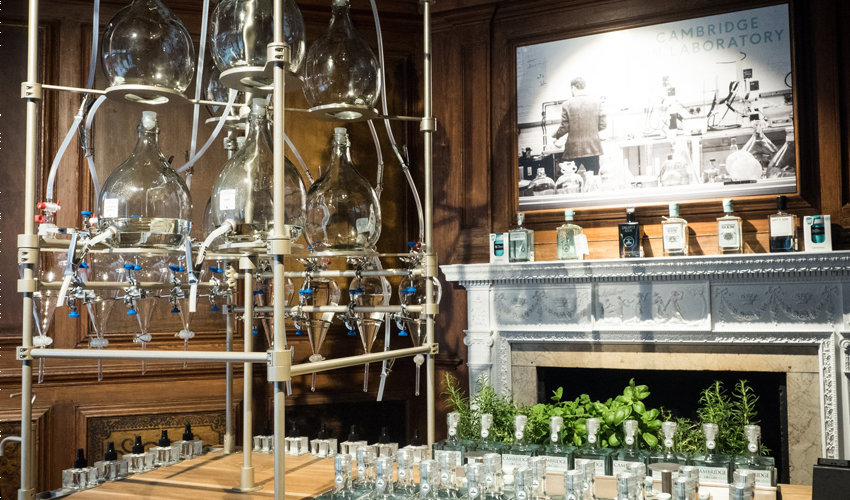 Finally, we have the Cambridge Distillery, who describe themselves as 'an interactive space in the centre of Cambridge, dedicated to the appreciation of gin!' Sounds like a day out to us!
They distil a plethora of wide-ranging gins from the classic Cambridge Dry Gin, to a Truffle Gin, Japanese Gins and even the mysterious-sounding Ex-Machina Gin.
The Classroom is dedicated to gin education – if only school was this fun! You can choose to be guided through the history and mysteries of gin production through the ages and discover how to taste like a professional.
You can also blend your own bottle of gin guided by our gin lab experts. The Classroom tastings are by appointment only.
Cost: £30-£130, find out more
---
Follow us on Facebook, on Twitter @theginkin, or on Instagram at @theginkin. If you have a story suggestion email editor@theginkin.com 
Looking for more gin experiences? Check out our gin bar guides.
---